We asked YOU to tell us what's the best inspirational or motivational advice or quote that you've ever heard, and boy did you deliver!
Here are some of our favorite motivational mantras that you've told us help keep you inspired to stay healthy, happy and fit (be sure to Pin your favorites!):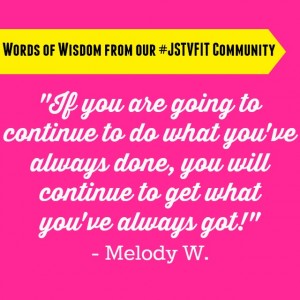 "If you are going to continue to do what you've always done, you will continue to get what you've always got!" – Melody W.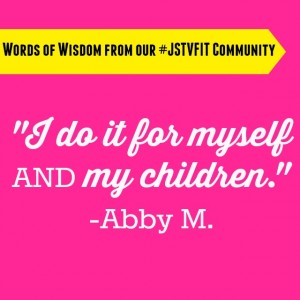 "I do it for myself AND my children." – Abby M.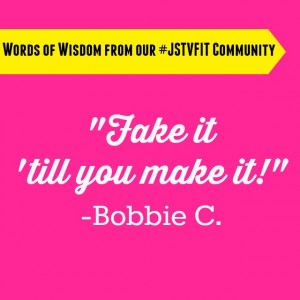 "Fake it 'till you make it!" – Bobbie C.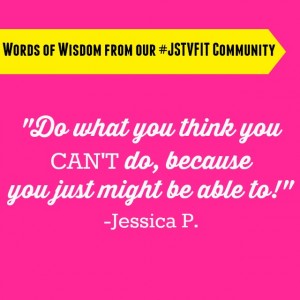 "Do what you think you CAN'T do, because you just might be able to!" – Jessica P.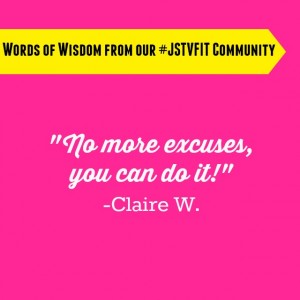 "No more excuses, you can do it!" – Claire W.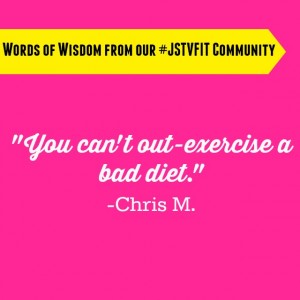 "You can't out-exercise a bad diet." – Chris M.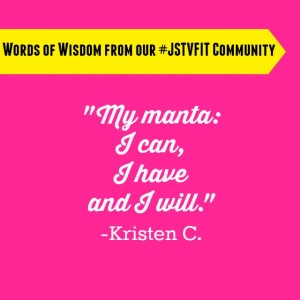 "My manta: I can, I have and I will." – Kristen C.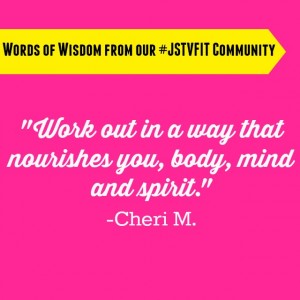 "Work out in a way that nourishes you, body, mind and spirit." – Cheri M.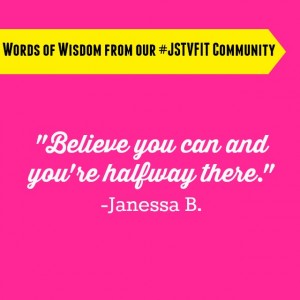 "Believe you can and you're halfway there" – Janessa B.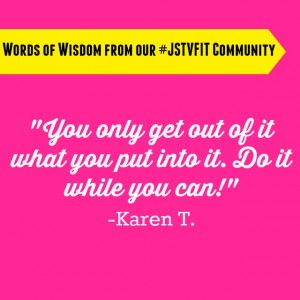 "You only get out of it what you put into it. Do it while you can!" – Karen T.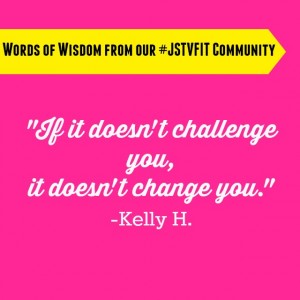 "If it doesn't challenge you, it doesn't change you." – Kelly H.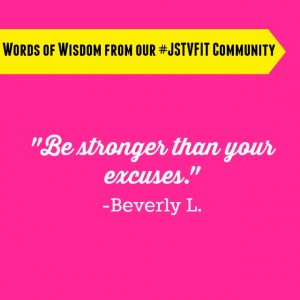 "Be stronger than your excuses" – Beverly L.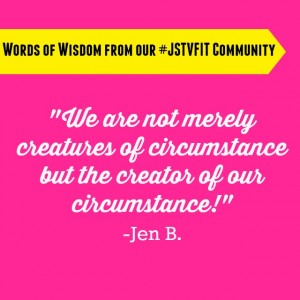 "We are not merely creatures of circumstance but the creator of our circumstance!" – Jen B.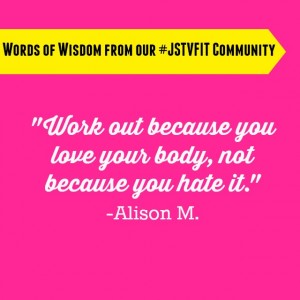 "Work out because you love your body, not because you hate it."    – Alison M.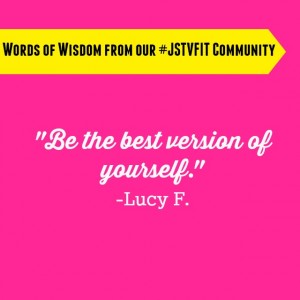 "Be the best version of yourself." – Lucy F.
"I just woke up one day and decided I didn't want to feel like that anymore, or ever again, so I changed." – Kelly F.