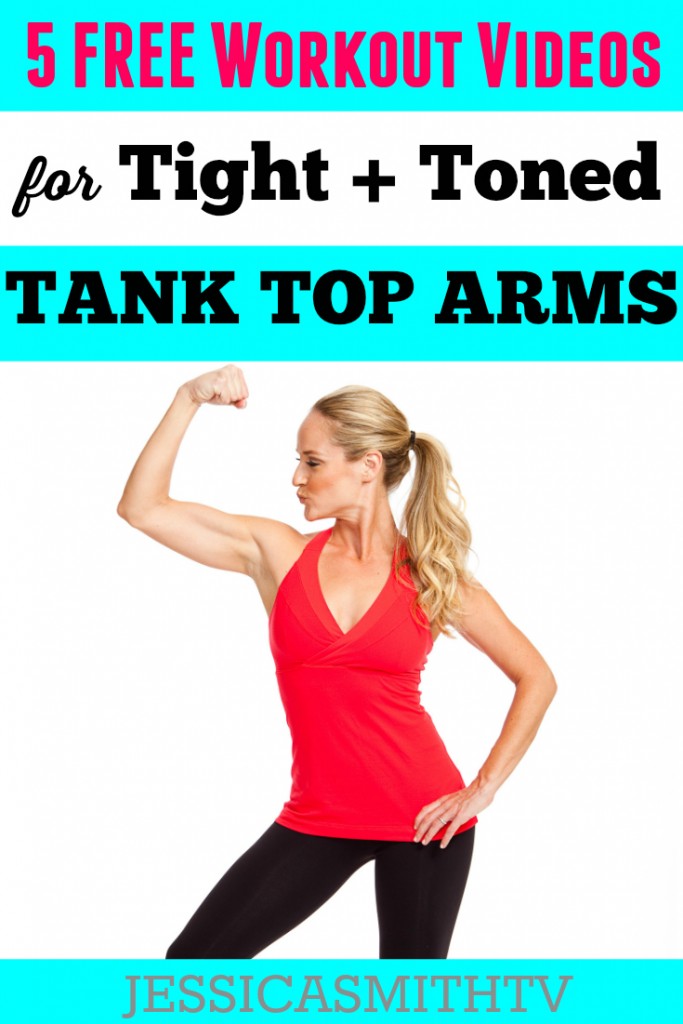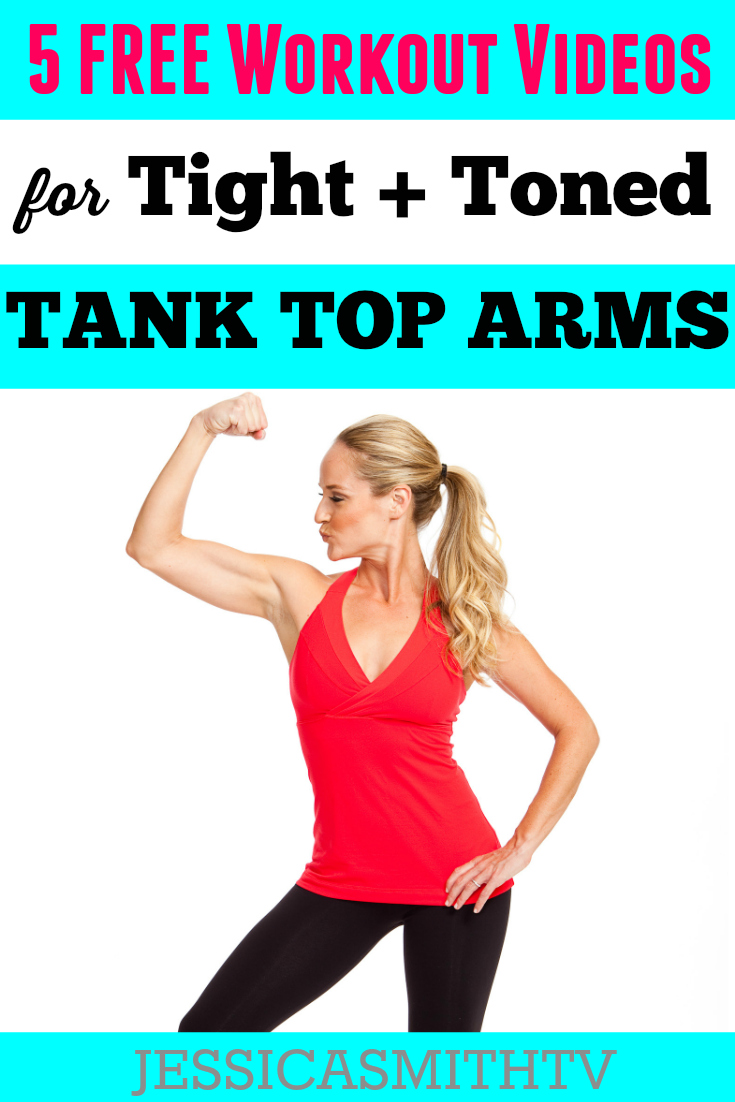 Sleeveless season is almost here! Start shaping up for warmer weather now with these 5 FREE full length workout videos designed to help you build upper body strength and functional stamina (and look great in that tank top too). If you're wanting to build muscle in your arms instead of just toning them then you might want to adjust dumbbells quickly to make them heavier. This will give you bigger arms in no time.
Remember, you can't spot reduce, so be sure to pair these workouts with a healthy diet with a caloric deficit to help you reduce your overall body fat so that you can showcase that defined upper half you've worked hard for. Want to give your workouts an extra boost? Some women find that workout supplements help them to reach their goals. When it comes to supplements, there are lots of options for pre workout for women, so you should always do some research first to compare some of the different options out there.
Here are our 5 favorite 20-minute-or-less FREE upper body toning workout videos you can do at home:
#1: 20-Minute Awesome Abs and Arms
Burn calories, firm up arm flab AND work your abs with this two-in-one toning special! This faster paced strength routine that keeps your heart rate elevated to burn more calories while you sculpt your arms and abs.
Equipment Needed: 1 set of dumbbells (3- to 15- pounds, depending on level).
#2: 20-Minute Armed and Dangerous
This multi-tasking strength workout that hits all the muscles above the belt (and then some!). Create strong, defined muscles in the arms, abs and shoulders that not only look great in a tank top but build stamina for everyday activities.
Equipment Needed: 1 set of heavier dumbbells (5-15 lbs, depending on level), 1 Resistance Band (you can also use light dumbbells instead) and a mat is recommended for hard floors.
Get rid of arm flab for good with this drop-set style upper body strength session (no push ups!) designed to help you tighten and tone your upper half — just in time for short sleeve season!
Equipment Needed: 2 sets of dumbbells (1 light and 1 heavy, 3-25 lbs, depending on level) are recommended.
Focus on sculpting and strengthening your upper half! No weights? No worries! Grab something you have in the house (like water bottles, soup cans, etc) and work on developing great form and technique for when you are ready to add dumbbells. If you are more advanced, feel free to lift heavier for an extra sculpting challenge! We'll build into the moves so just do your best, listen to your body and stick with the options and versions of the exercises that work best for your current fitness level.
Equipment Needed: 1 set of dumbbells (3 – 15 lbs, depending on level)
#5: 5-Minute Arms
Short on time? No equipment handy? Fit in a quick but effective abs, arms and back sculpting session any time, any where with this 5-Minute (seriously, the routine is exactly 5 minutes – we timed it!) Fix Upper Body Workout! You'll shape up using just your bodyweight (making it perfect for traveling!) so just jump in and do it anytime you need a quick shot of strength for your upper body.
Equipment Needed: NONE
For more FREE workout videos for all of your favorite body parts, be sure to SUBSCRIBE to our YouTube Channel, JESSICASMITHTV for brand new weekly workouts.