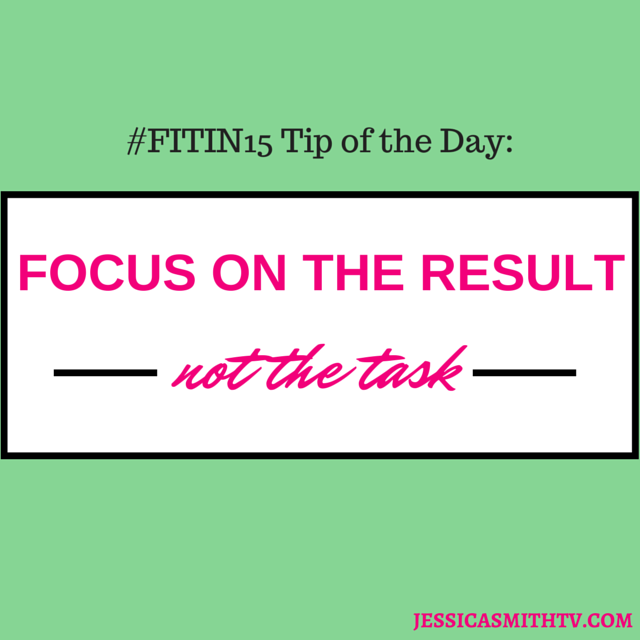 Is the excitement of setting that New Year's resolution beginning to fade as the reality of day to day life sets back in? If you're finding yourself feeling a bit overwhelmed by your goal to lose 50 pounds, exercise daily and eliminate junk food, stop a take a breath for a moment.
Sometimes its better to focus on how you will look, feel and behave after you have reached your goal, instead of dwelling on all the steps you have to take to get there! For example, if your goal is to stick with a regular exercise program, don't think about all the things you'll have to do to make that happen (like find your sneakers, get to the gym, sweat it out in that brutal spin class — ugh!).
Instead, focus on your thoughts and energy on how great you will feel after your workout… think back to a workout that you completed and felt amazing afterwards – remember the vitality, energy and confidence you felt at that moment. Use that emotional state to help you get your workout done (sometimes the hardest part is just showing up!). To stay motivated to reach your goals, try shifting your focus on the end result, not the tasks you'll have to complete to get there.