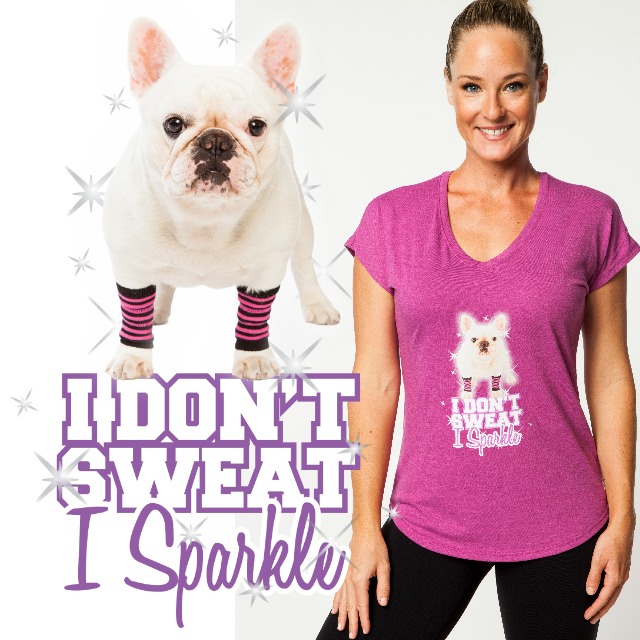 Do you love french bulldogs? Working out? Then this is the shirt for you! Stay motivated and have more fun with your exercise plan when you wear this versatile t-shirt.  Here are a few things that we love about this shirt (besides Peanut, of course):
It's a v-neck tee, which makes it super versatile – you can wear it for a workout or while running errands (if you don't mind Peanut's face on your front, haha!).
The shirt is made of a poly/cotton/rayon mix that is super comfortable and allows for a flattering fit – not too loose but not too tight either.
The shirt also features wider cut sleeves and a curved bottom hem with durable side seam construction, plus the design is imprinted digitally for greater durability.
It's available in women's S-XXL sizes and in four fun colors.
A portion of the t-shirt sales proceeds go directly back into helping to fund all of our free YouTube Channel videos (upgrading equipment, editing, music licensing, etc), making this a fun way to help support our team.
If you order one, please share of pic of you in it with us on social media (don't forget to tag us @JESSICASMITHTV)!
Thank you for all of your support #JSTVFit Team! We couldn't do this without you!