We're busy working on our new DVD series for you all! I'm so excited to release these workouts and can't wait for you all to try them.
For those of you interested, here is some more detailed info about the first two titles we will be releasing in early January 2014: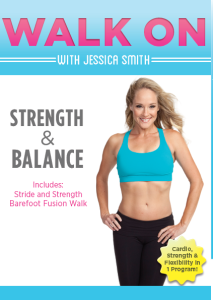 WALK ON: Strength & Balance
FIRM, BURN AND BALANCE YOUR BODY AND SOUL
Walking is fantastic exercise, especially when coupled with other types of training. This walking-based program incorporates weight lifting, high intensity cardio intervals and endurance training to help you stay strong, slim and stress-free.
This DVD includes two complete walks:
STRIDE & STRENGTH (30 Minutes)
A half-hour is all you need to burn fat and build metabolism boosting lean muscle mass with this two-in-one session! Burn more calories in less time with this maximum results routine that couples HIIT (high intensity interval) cardio training with circuits of strength exercises to make every second of your workout count. A set of light dumbbells (2- to 8-pounds, depending on level) is recommended, though not required, for this walk.  We recommend this routine every Monday, Wednesday and Friday.
FUSION WALK (30 Minutes)
Balance your body with this flowing, feel-good endurance focused walk that fuses together movements from dance, kickboxing and Pilates. This walk is done barefoot (shoes may be worn if preferred) in order to fully engage and strengthen the muscles of the feet and ankles. We recommend this routine every Tuesday, Thursday and, if desired, Saturday too.
Watch a preview here: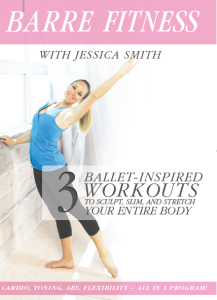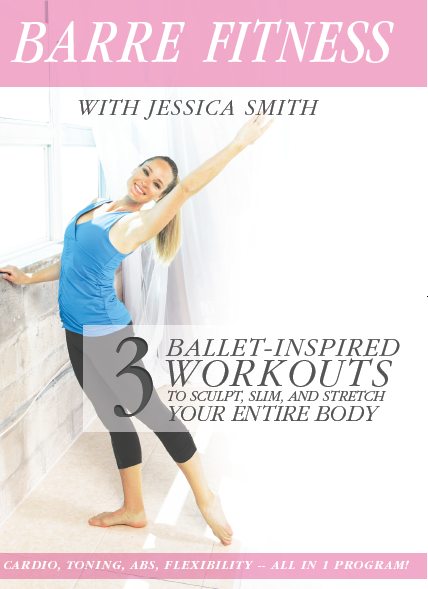 BARRE FITNESS
Tone, sculpt and stretch your body from head to pointed toe with this ballet-inspired workout program.
This DVD includes three workouts that can be done separately, or all together for one complete class session:
CARDIO BALLET (20 Minutes)
Forget that boring treadmill — burn calories with the grace of a ballerina! This fat-burning, ballet-inspired session works up a surprising sweat in a small amount of space, no equipment required (both high and low impact options shown).
BARRE BURN (20 Minutes)
Lift, shape and define your entire body with this cardio sculpting barre workout. A sturdy chair and a set of light hand weights (2- to 8-pounds, depending on level) are recommended for this routine.
FLOOR BARRE (20 Minutes)
Cinch, tighten and stretch – without ever leaving the ground – with this total body, core conditioning routine. A mat and a small soft ball or pillow are recommended for this workout.
Watch a preview here: