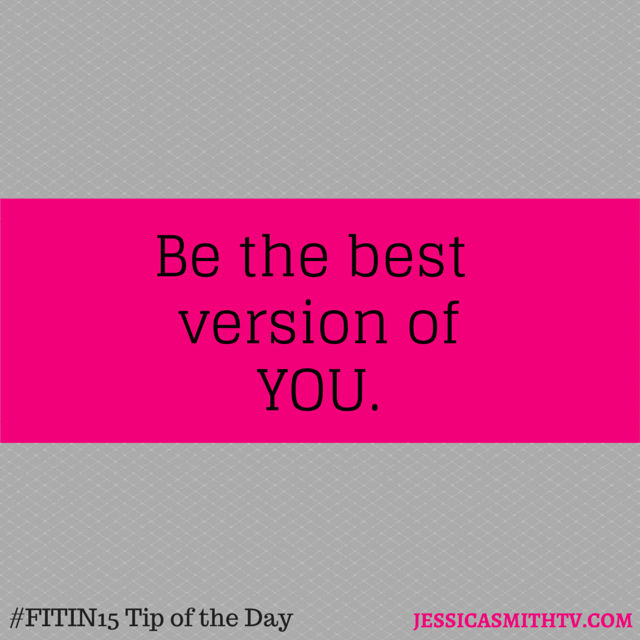 Sure, we'd all like to have Angelina Jolie's legs, Michelle Obama's arms and Pink's six pack abs, but the truth is, no matter how hard we might work, we'll never look like anyone else. So why waste your energy comparing your body to everybody else's? It's time to start focusing on how incredible yours is!
You weren't made to look like anyone else but YOU, isn't that awesome?
Shift your focus from what your body doesn't look like and think about appreciate about your own.  Maybe your legs aren't as long and as thin as Angelina's, but your shoulders may look pretty fierce in a tank top (and they do a great job of holding up your kids). Look for your best features instead of comparing yourself to others and strive to be the best version of YOU possible.