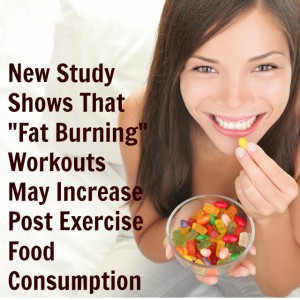 Yet another reason to find exercise that you enjoy and forget about how much you burn! A new study recently published in the journal Appetite found that labeling a workout as "fat burning" may increase post exercise food consumption in exercisers who "self-impose physical activity" (yet another reason I don't like giving out calorie burn counts for my workouts).
Subjects were asked to cycle for 20 minutes and were then offered pretzels after their workout. The "self imposed' exercisers (those who reported higher stress, fatigue and less positive associations with exercise) ate more when their workout was labeled "fat burning" versus endurance exercise.  Interestingly, the study authors report that "no such effect was expected for individuals who do not self-impose physical activity but consider exercise enjoyable."
The takeaway? Don't put too much stock into what a workout is called (fat burning or otherwise) and find fitness that you enjoy for the best long term health and weight loss results.
Click here to read the full abstract.
Leave me a comment below and tell me what you think! Does the name or intensity of a workout ever effect your eating habits? Have you ever found yourself eating more after a "fat burning" workout?