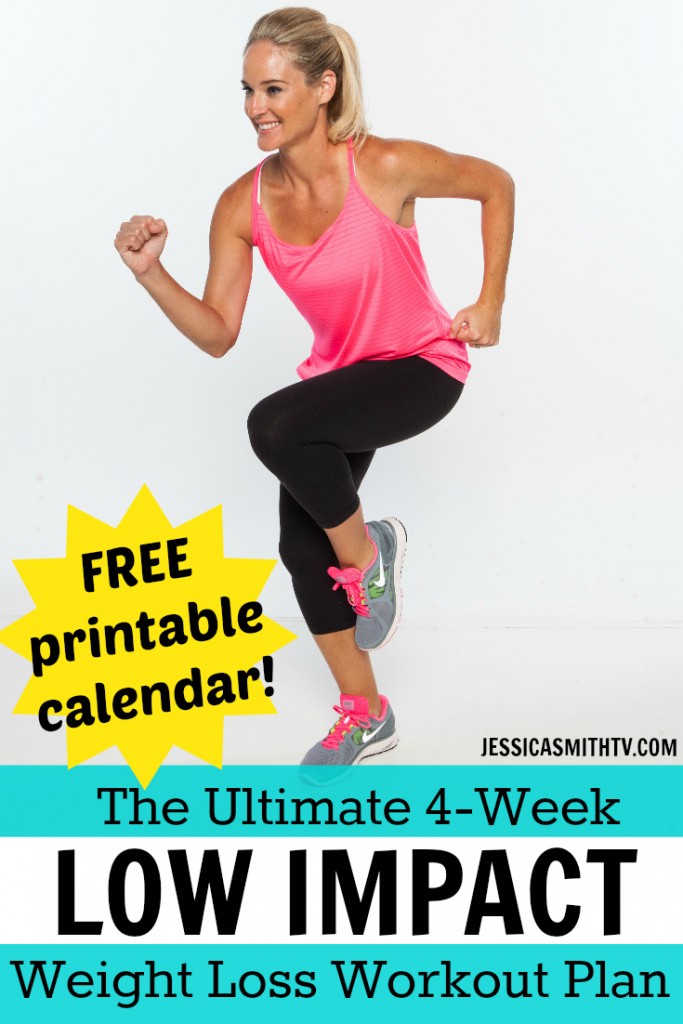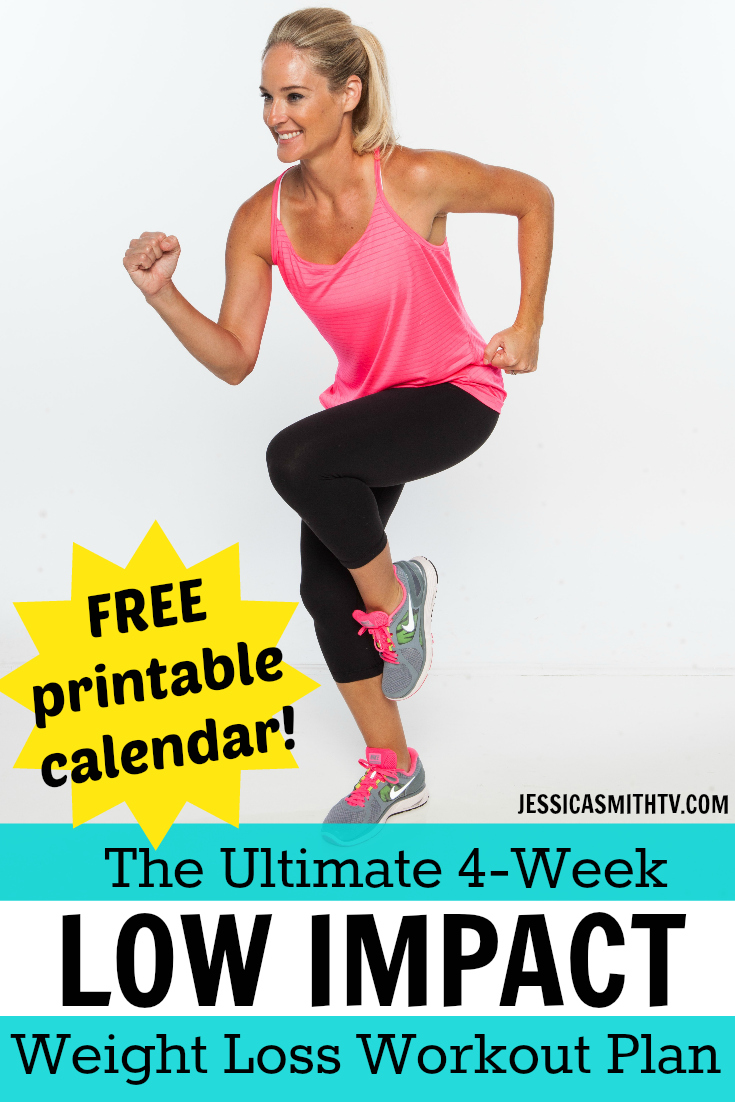 Great news! You don't have to jump, jog or do burpees during your workouts to lose weight (and feel great!). If you've been looking to amp up your fitness plan, or are ready to start a new one, this 4-week, low impact workout plan may be just what you need to speed up your results.
Of course, it's important to note that weight loss happens with a combination of exercise and healthy eating. In order to lose weight you'll need to create a caloric deficit, so sure to pair your workouts with a healthy diet that is under your daily calorie needs in order to shed pounds effectively (safe and steady weight loss can come from consuming 250 calories less and burning an extra 250 calories per day).
This workout rotation features our 3 newest DVD titles (available both on DVD and for digital download) and offers various options for beginner to advanced level exercisers.
Below is the key for the calendar (click on the titles to learn more about each DVD, watch a preview or purchase):
W 21/1 = Walk On: 21-Day Weight Loss Plan, Disc 1
W 21/2 = Walk On: 21-Day Weight Loss Plan, Disc 2
W 15 = Walk On: 15-Minute Fast Fat Blasts
YS = Yoga Stretch for Beginners and Beyond
Finally, feel free to make this your own! This plan is simply meant to be an added bonus to help you make the most out of your DVDs; feel free to change days, shift workouts add/or change routines as you see fit.
Be sure to leave us a comment below and let us know if you will be taking on the challenge! Check in with other team members here weekly – or daily! –  to support and cheer each other on.