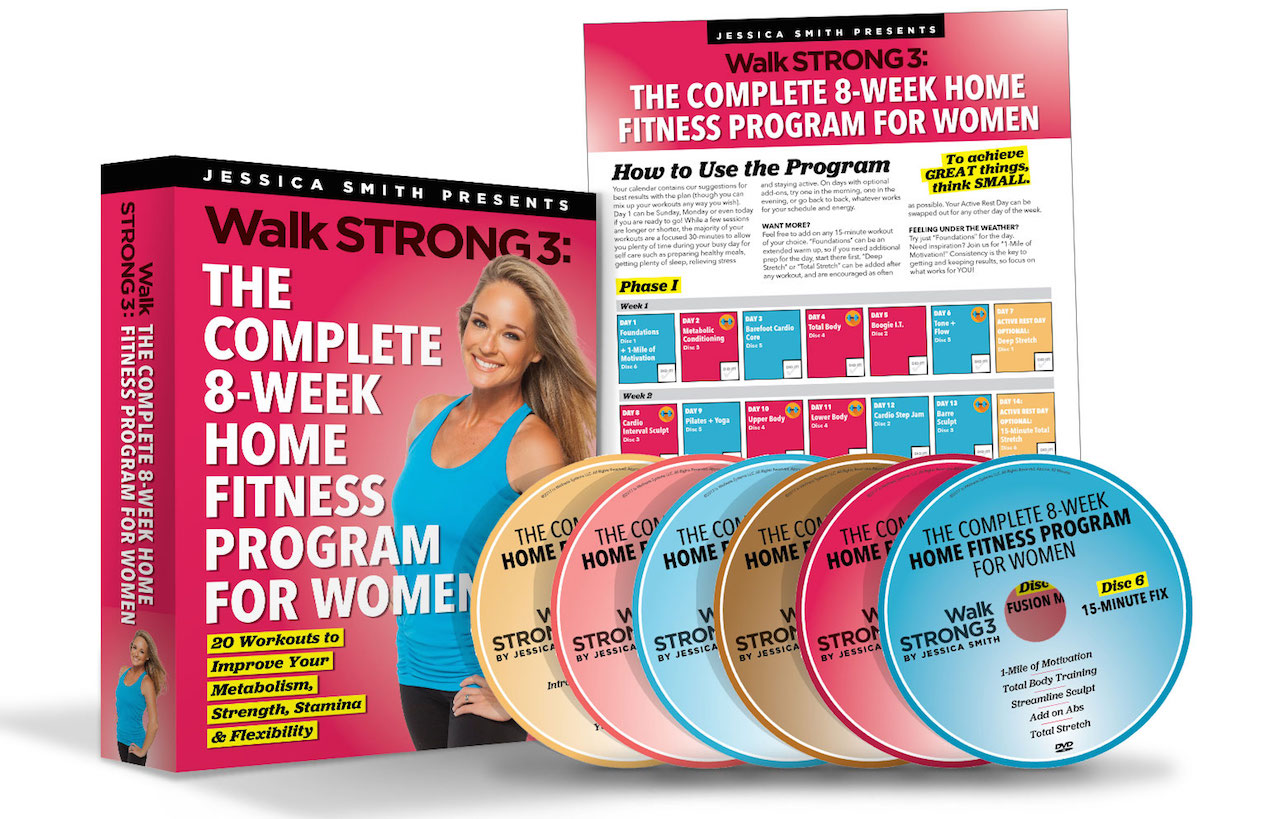 Introducing Walk STRONG 3
LET US HELP YOU CREATE THE STRENGTH + ENERGY YOU NEED TO LIVE A HEALTHY, HAPPY + ACTIVE LIFE!
We are so excited to announce the release of our all new "Walk STRONG 3" program! This 6 disc set is the third, progressive installment of our Walk STRONG series, and was shaped based on all of your fantastic requests, suggestions and feedback. To learn more about the program and to find out if it's the right fit for you, please visit our Walk STRONG website here.