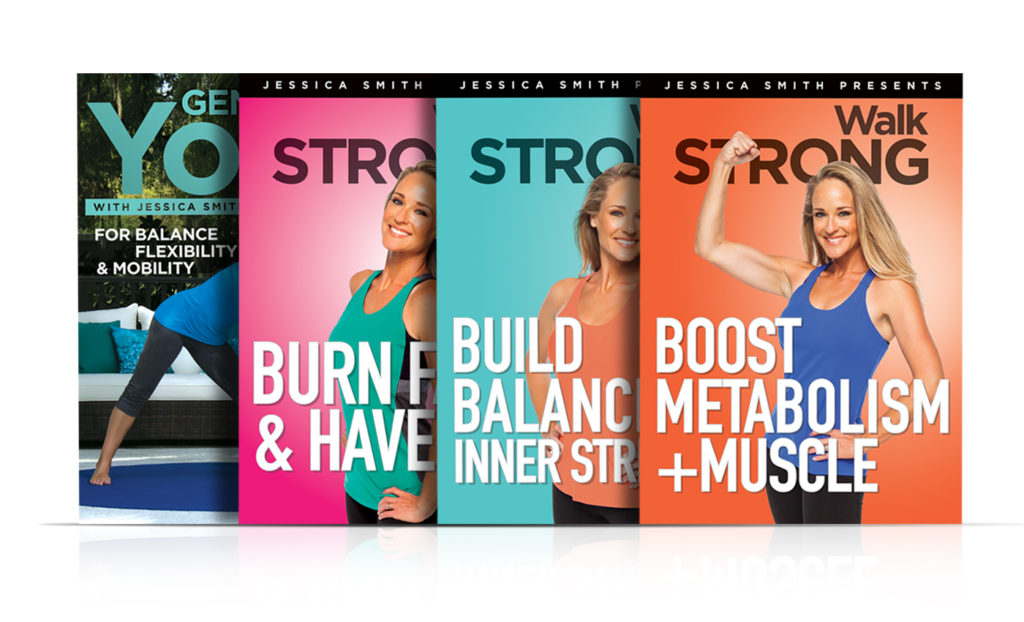 So many of you have found success with our "Walk STRONG: Total Transformation 6 Week System" that you asked us to create a sequel program to keep you going.. so we did!
The Walk STRONG 2.0 Program
To participate, you'll need our all new Walk STRONG programs [sold separately]: Walk STRONG: Burn Fat + Have Fun, Boost Metabolism + Muscle, Build Balance + Inner Strength and Gentle Yoga for Balance, Flexibility + Mobility, all of which come with our printer friendly 6 Week Calendar (the back cover of your DVDs includes the direct link to download the calendar), designed to help you stay on track and accountable during the challenge.
These programs feature all new routines designed to build on the skills and strength you've developed during our original Walk STRONG system, but still contain plenty of modifications and options to help you continue to make the moves work for your personal needs and fitness level.
Haven't done our original 6 Week System yet? We recommend starting with the original plan first and progressing your way into this new series after completion.
How to Get Started
Once you have the videos ready to go, check in with us here on our community check in thread and let us know where you will be joining us for the Walk STRONG 2.0 Plan from! This is a great opportunity for our global community to get to connect more personally, share tips and inspire each other along the way.
Once you've placed your order, you'll receive an email from us with your 6 Week Walk STRONG 2.0 printable calendar, so feel free to start the program as soon as you like! We'll be here and will be checking in on the thread with you whenever you're ready to get started 🙂