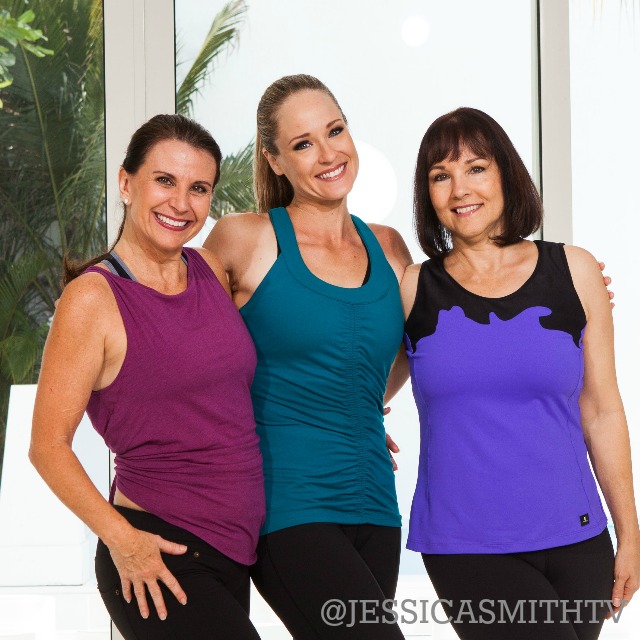 So many of you have inquired about the tops we're wearing in our newest DVD, "Walk On: 5 Fat Burning Miles," so I thought I'd share where we bought our tops.
Beth is wearing Under Armour's "Take a Chance" tank in berry. It's a really cute and comfy cotton-blend top that can be worn loose and more flowing or tied in the back for a more fitted look. It doesn't offer much support or lining so you'll want to wear a sports bra or similar tank under it.
I'm wearing Soybu's Goddess Tank in dragonfly. It's a really comfortably fitted tank that is a little longer (I like having my tanks a little longer in general for bending over moves if you know what I mean!) with a nice scoop neck that works well with a sports bra underneath.
And my mom Debbie is wearing Jamie Sadock's Mary Sleeveless Top in shangri-la. I loved this color on her and this top is so versatile it doesn't really even look like exercise wear (though it does offer the same sweat wicking benefits as your typical fitness tanks)! You can wear it for a workout and/or out on the town – it works well for both. This one also doesn't offer additional support, so you'll probably want to wear it with a sports bra or bra of some kind.
Fyi, we purchase all of our wardrobe items and aren't sponsored or affiliated with any of these companies — this is not a sponsored post.