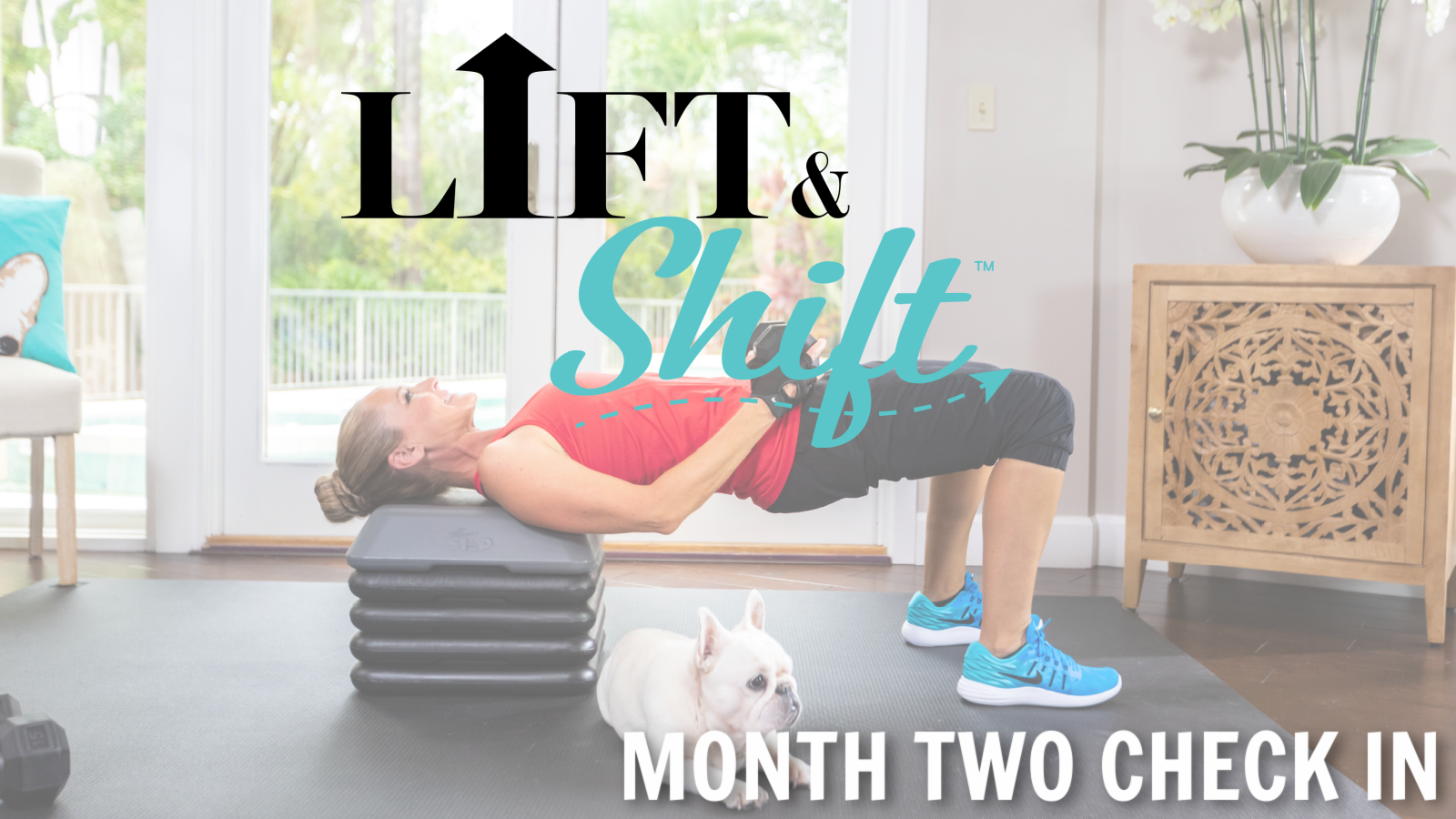 Hello Lift & Shift Team!
Welcome to our Month TWO check in page 🙂
Please keep checking in with our group here and let us how your workouts are going, share your Month Two exercise results, etc. with all of us!
You can ask questions about the program along the way (please be sure to keep an eye out for our FAQs that we'll be adding to as we go — you may find answers to your questions there as well!). 
Part of the SHIFT we're making happens best when we seek support from others, and that's exactly why we're including this added community piece to this process! 
We're here for you, and hope you'll also show up to help others in our community as we go as well.
Just a couple of notes for our check ins:
Please keep your posts about the plan and your month one sessions and assignments here on this page (if you have questions about the platform, tech issues, or anything else that you might need more specific help with, please contact our digital team directly at support@platformpurple.com so that they can help you right away).
We'll be adding to our FAQs page here as we go through the plan, so please check out this page for an additional resource for questions about the program.
We read every comment before it's posted so that we can respond as often as we can, keep spammers out and make sure we can keep the posts focused on the plan to make it easier for you to share and reply with the rest of the team as we go. 
We review all posts Monday – Friday (once in the morning and once again towards the end of the day), so if you have submitted a comment and don't see it yet, please allow us time to review and post it for you (thank you for your patience as we work through all of the comments as quickly as we can).
Thank you for joining us for this journey. We're so glad you are here!
Sincerely,
Jessica & Peanut 🙂
PS – Once you are on Month Three, please don't forget to post your check ins on our Month Three Check In page here please.