Join Us!
Become a part of our community by signing up for our free emails and we'll send you our welcome packet full of tips to get you started today and our exclusive subscriber savings code to SAVE 25% OFF our 6 Week System!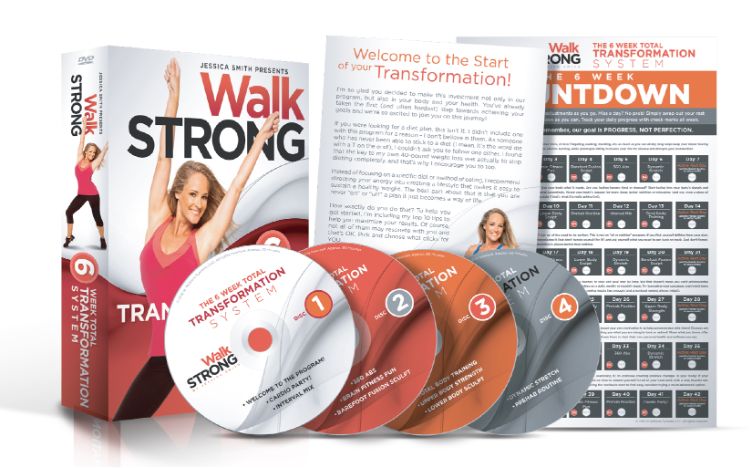 Walk STRONG: Total Transformation 6-Week System
10 workouts, plus a welcome guide, six-week calendar and free online support.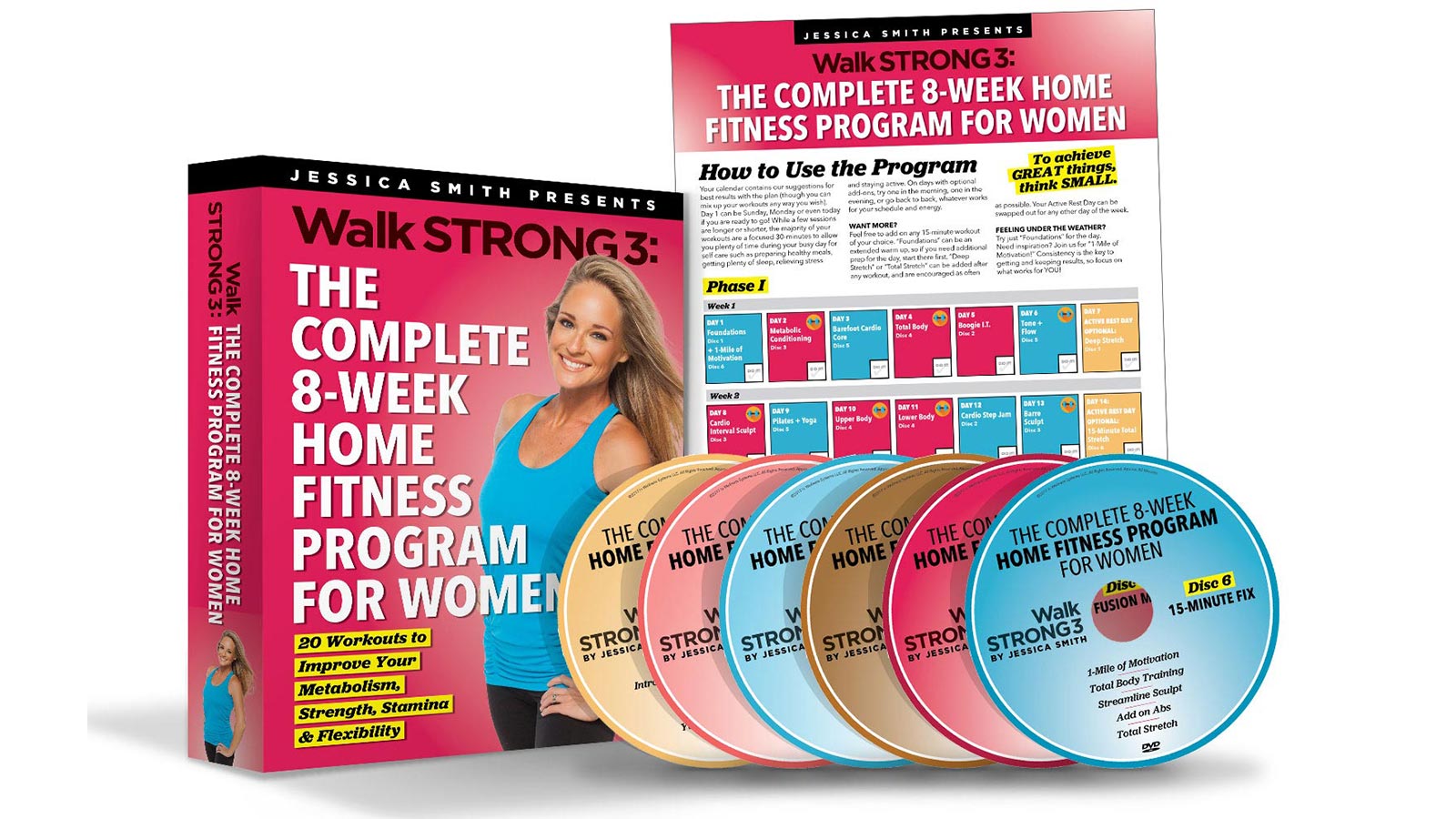 Walk Strong 3: The Complete 8-Week Home Fitness Program
This 20 workout collection builds upon our first and second Walk STRONG series, offering a progressive, multi-level program featuring various intensities and modalities (such as kickboxing, HIIT, strength with heavy and light weight rep and set schemes, alignment technique training, yoga, pilates and more) for maximum energy and continued results.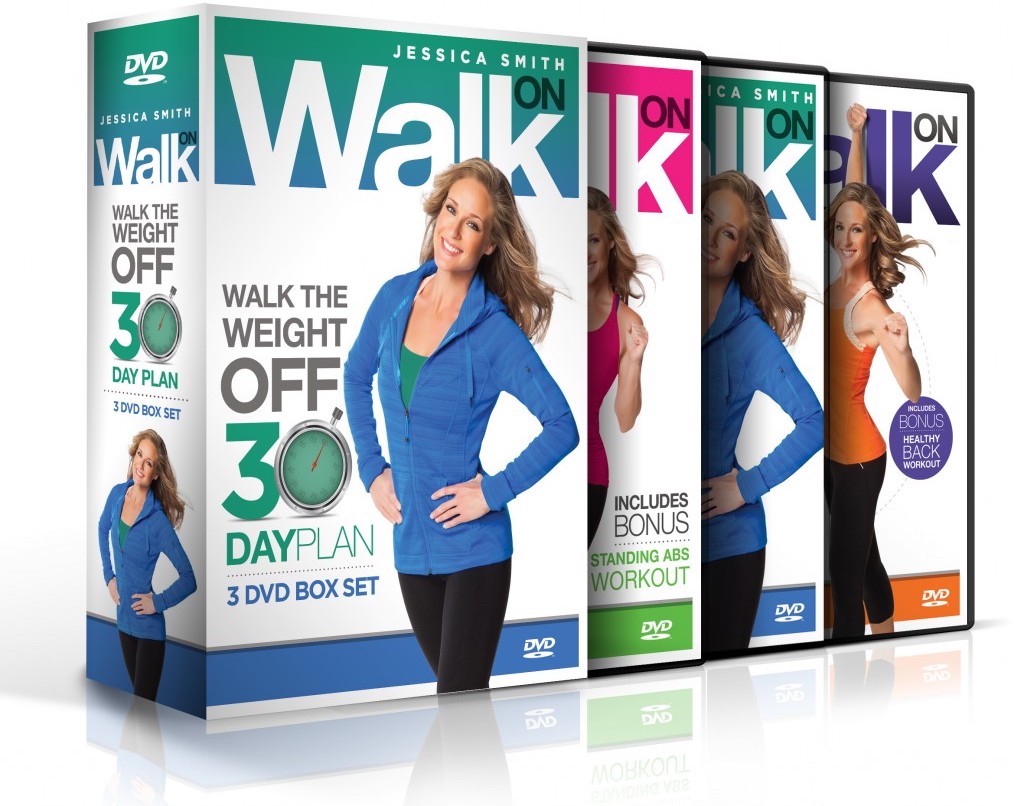 Walk ON: Walk The Weight Off 30 Day Plan [3-DVD Box Set]
This efficient, low impact 30 day plan includes steady state, interval cardio sessions along with innovative strength training using dumbbells and resistance bands. Bonus routines include our healthy back workout, a standing abs routine plus a chair stretch session.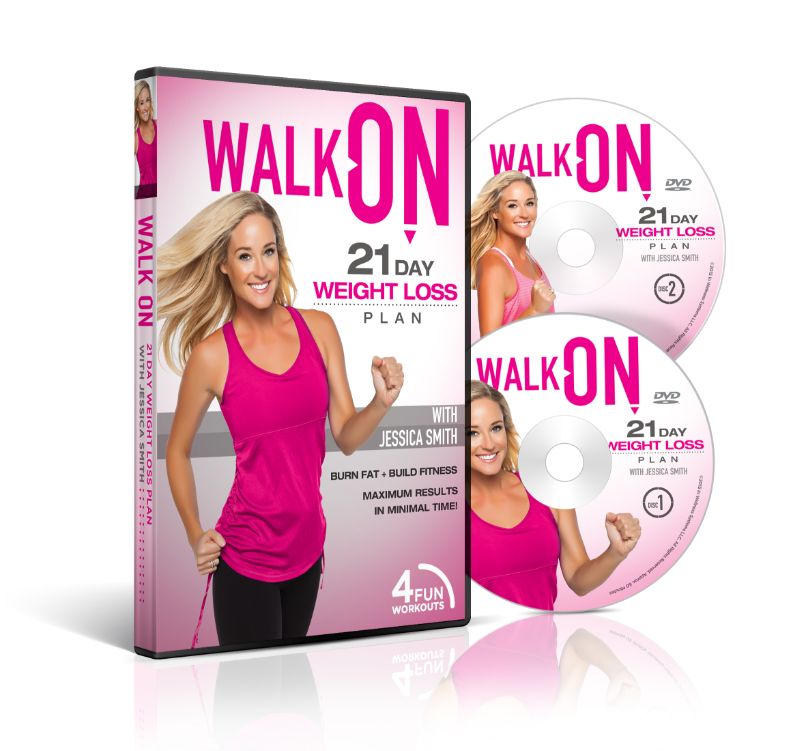 Walk ON: 21 Day Weight Loss Plan
This two-disc set contains calorie burning cardio, metabolism boosting strength training, 360-degree standing abs conditioning, plus flexibility and stress relief to maximize your energy and fat burning potential.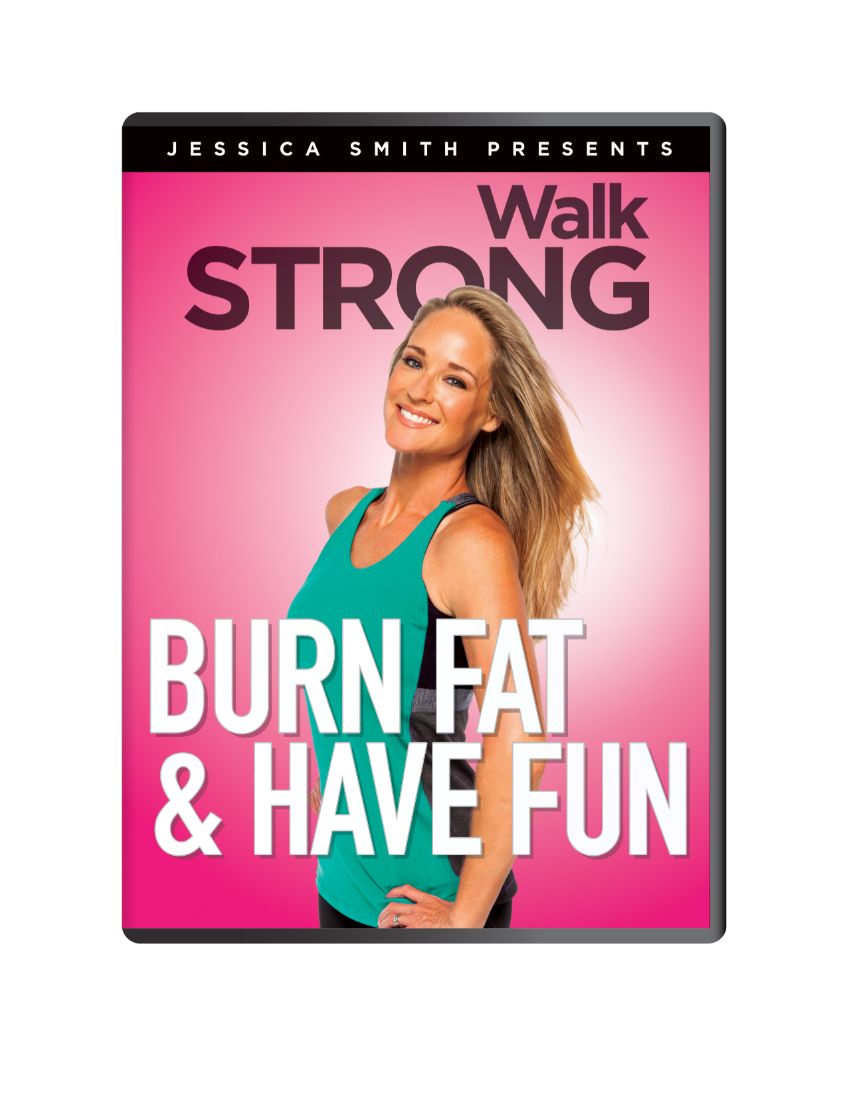 Walk STRONG: Burn Fat & Have Fun
Burn fat, build balance, coordination, agility, spatial awareness and more with these three creative, 30-minute calorie burning walks – no floor work at all.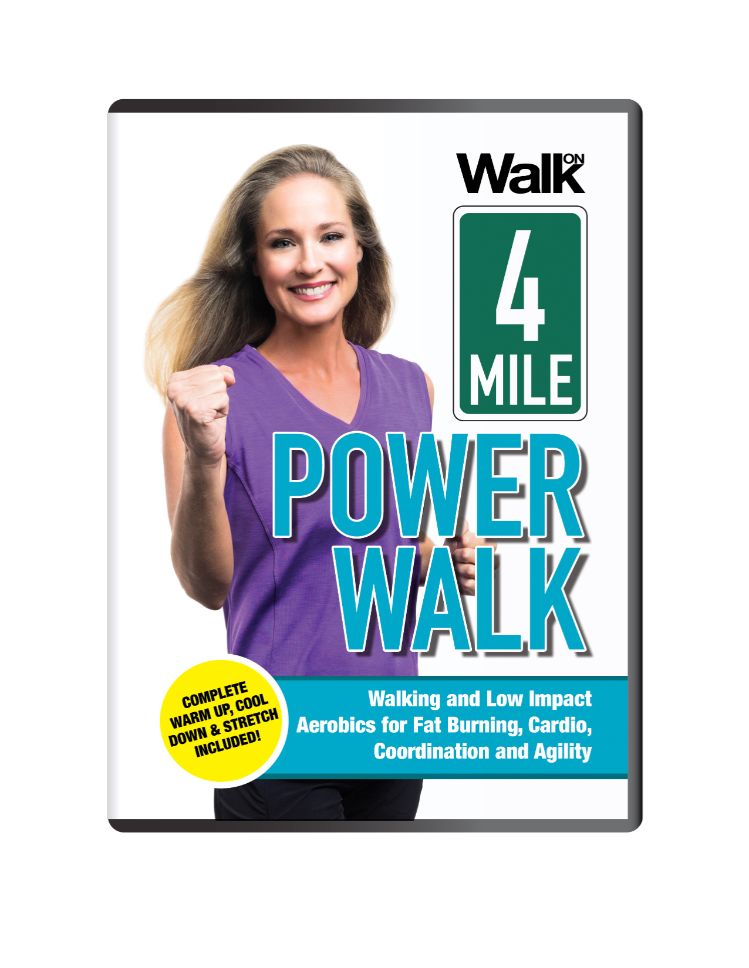 Walk ON: 4-Mile Power Walk
This 4-mile power walk is designed to improve coordination, agility and cardiovascular fitness. Play the full walk (from warm up to cool down) in its entirety or skip ahead to the next chapter to shorten your walk any day you are pressed for time.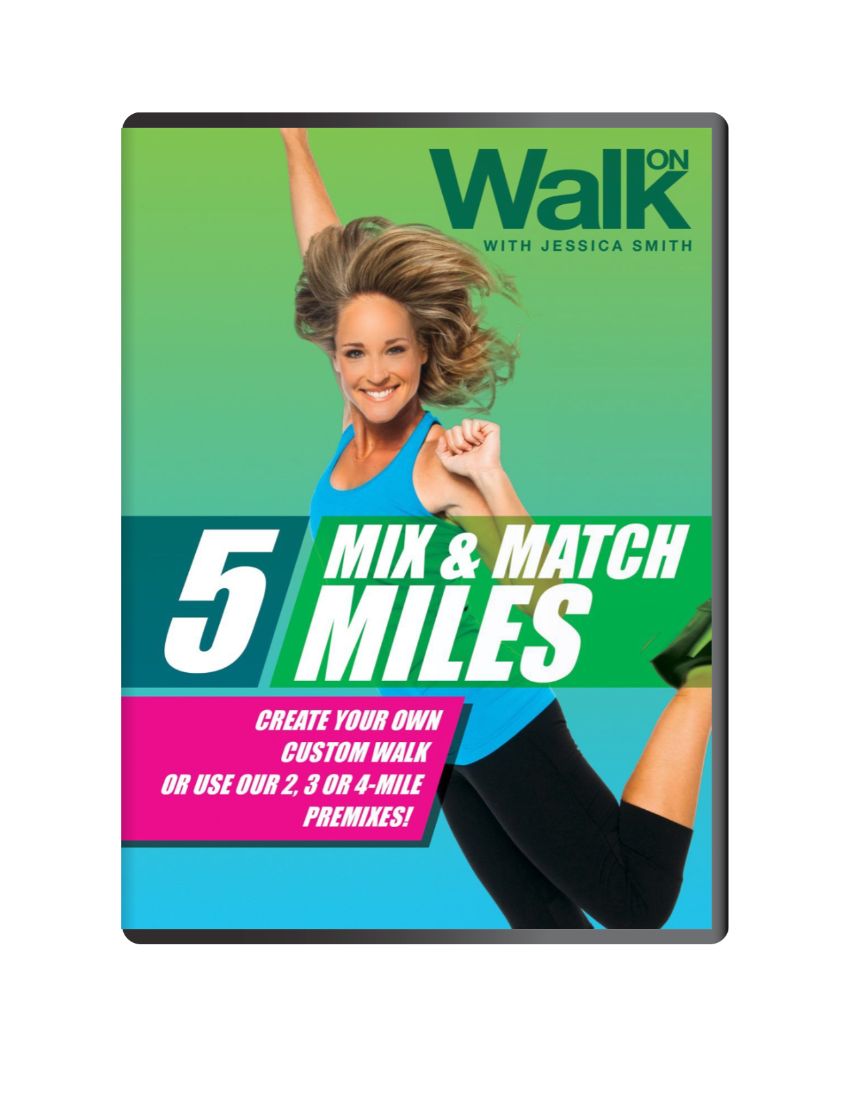 Walk ON: 5 Mix-And-Match Miles
With over 90 minutes of walking time, this program features five one-mile walks, separate warm up and cool down segments, plus our 2, 3 and 4-mile premixes and customizable menu (DVD only).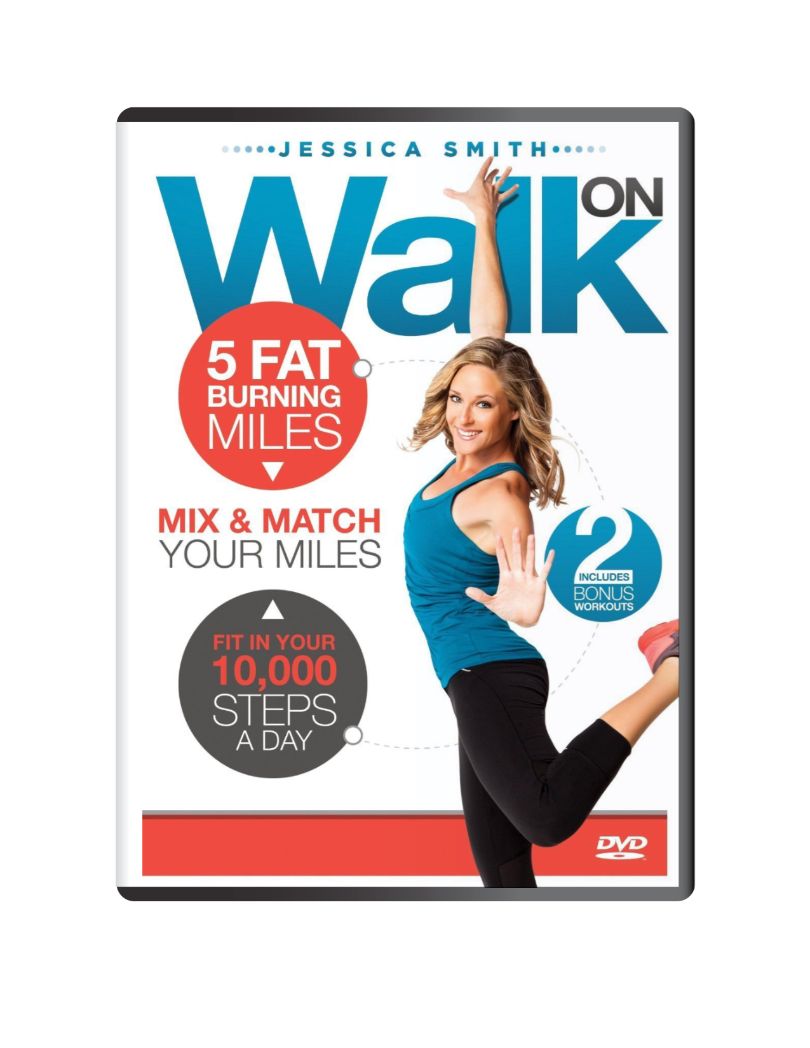 Walk ON: 5 Fat-Burning Miles
Along with five complete and varied one-mile walks, this DVD also includes separate warm up, cool down, plus our bonus "Strong Feet and Ankles" and "Strong Knees and Hips" routines and a customizable menu (DVD only).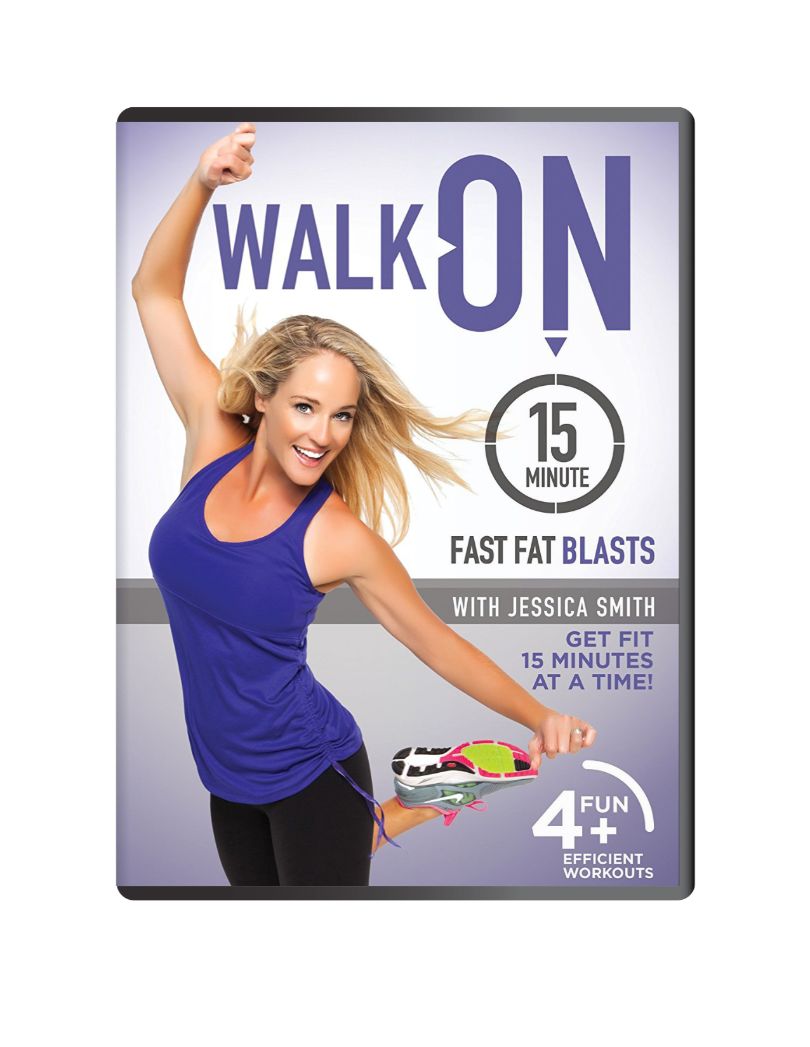 Walk ON: 15-Minute Fast Fat Blasts
Featuring four, 15-minute walks (approximately 1 mile each; brief warm up and cool down included) to choose from anytime you are tight on time or want to add on another session. Join us for a Fast Fat Burn, Power Pick Up, Dance Party or Belly Blaster anytime!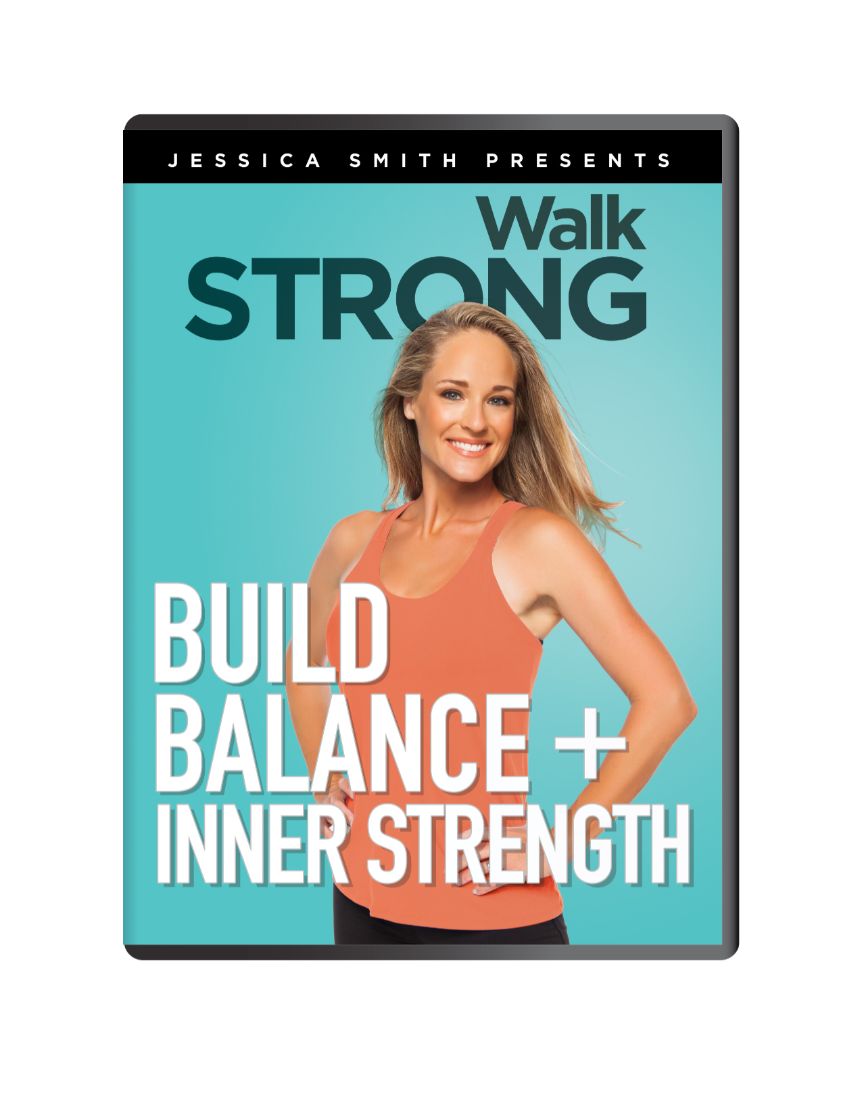 Walk STRONG: Build Balance & Inner Strength
Improve your balance, agility, posture, coordination and core strength with these three 30-minute fusion style barefoot sessions that combine elements of cardio, standing pilates and basic yoga – no floor work at all.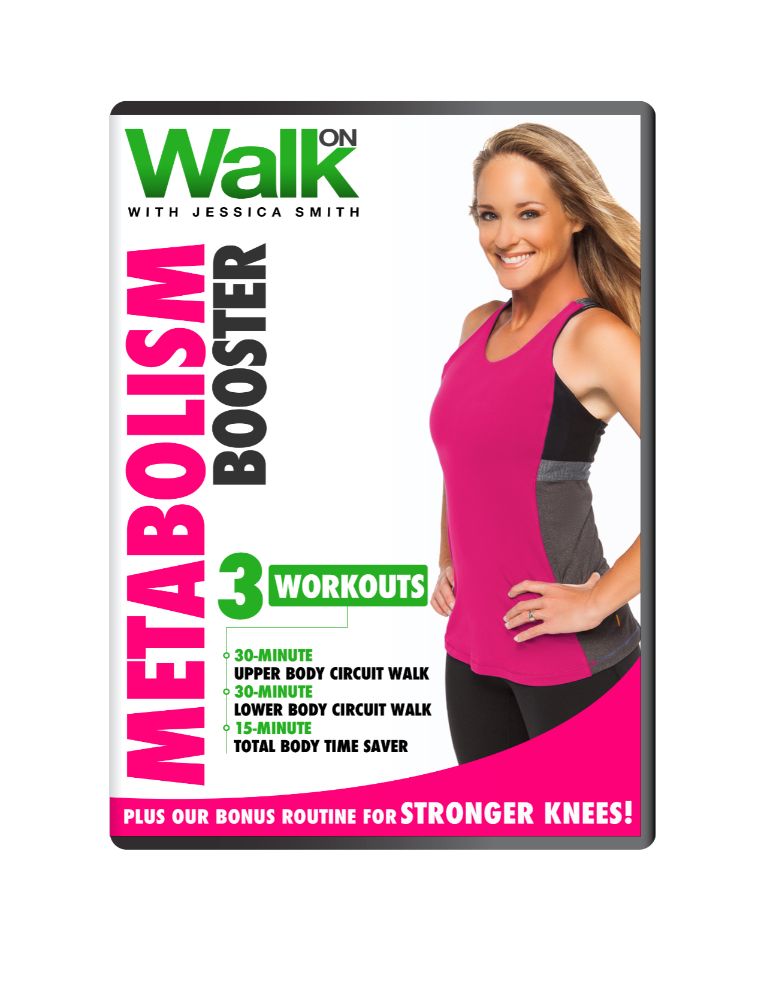 Walk ON: Metabolism Booster
This 107-minute program is designed to maximize your metabolism with a proven combo of aerobic exercise and strength training; our bonus routine for stronger knees, designed in conjunction with a physical therapist, is also included to help you keep walking strong and and pain-free for years to come.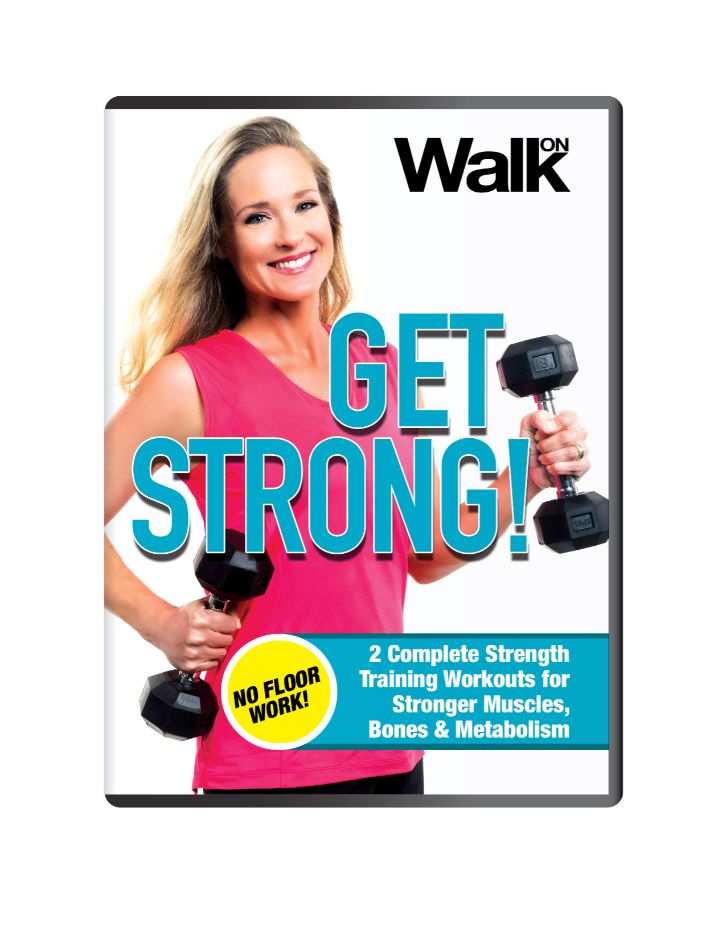 Walk ON: Get Strong!
This 85-minute program offers two complete, floor work free strength training sessions that use just dumbbells to build muscle, bone density, strength, and balance.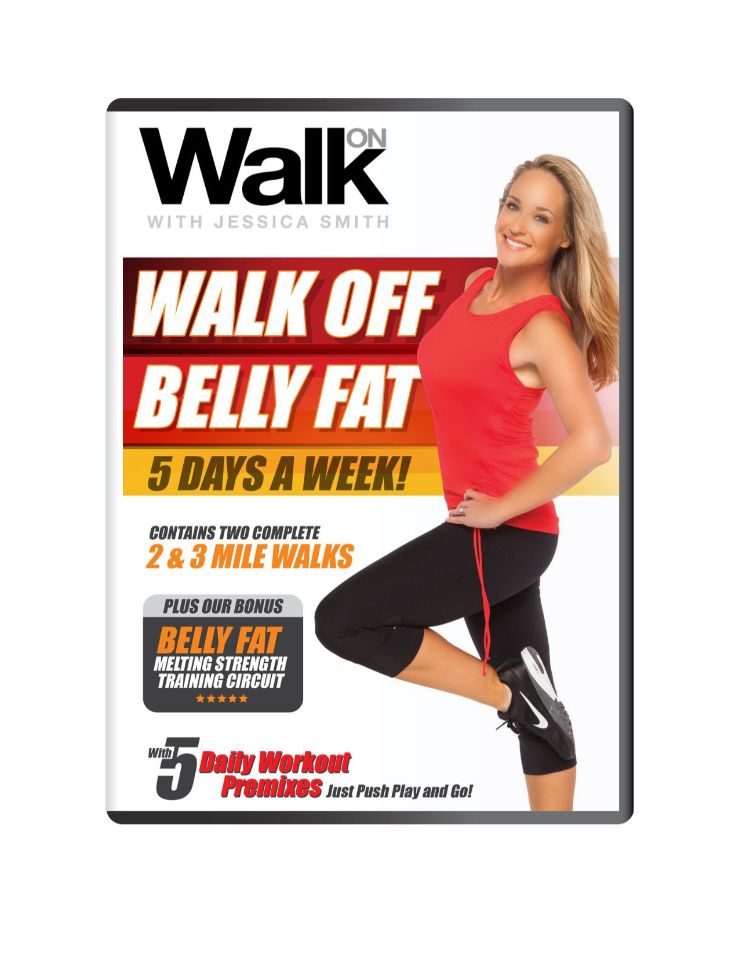 Walk ON: Walk Off Belly Fat - 5 Days A Week!
With 2 and 3-mile waist shaping, fat-blasting walks, belly fat melting strength training, on-screen bonus, belly fat-busting tips and custom premixes (DVD only), this 105-minute program is designed to help you maximize your results the right way — no gimmicks, fads or extreme diets.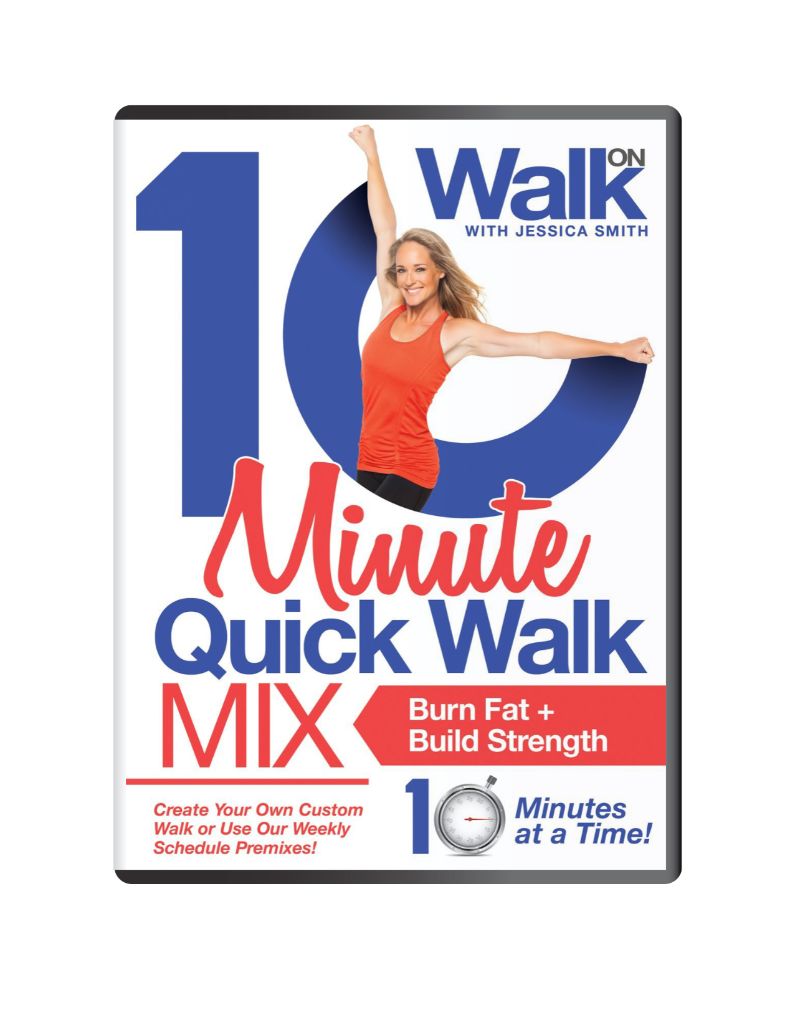 Walk ON: 10-Minute Quick Walk Mix
Featuring three calorie burning walks and three strength walks plus a bonus stretch session, this DVD helps you fit in fitness even on the busiest of days. Use any of these 10-minute segments as an quick alternative to your scheduled daily workout anytime you are tight on time.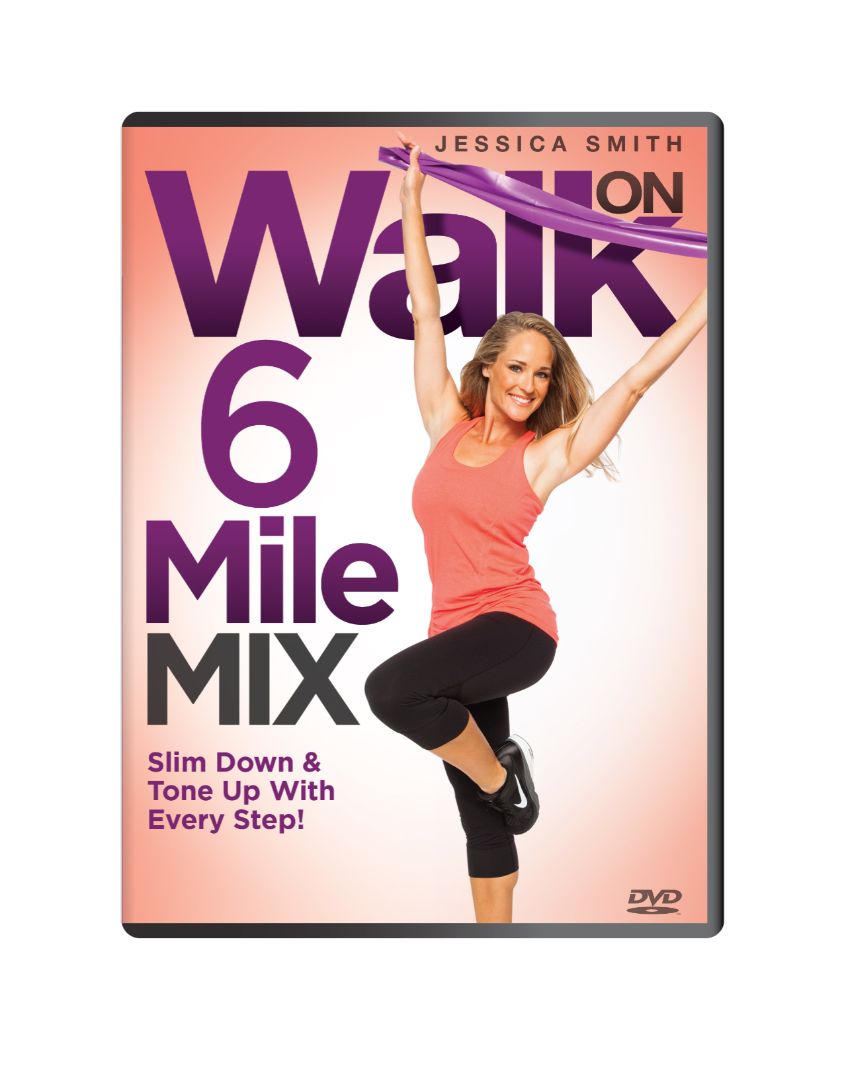 Walk ON: 6-Mile Mix
Slim down and tone up with every step with these three toning and three cardio walks (toning walks incorporate the use of a flat resistance band) along with separate warm up, cool down and stretch segments, and a customizable menu (DVD only).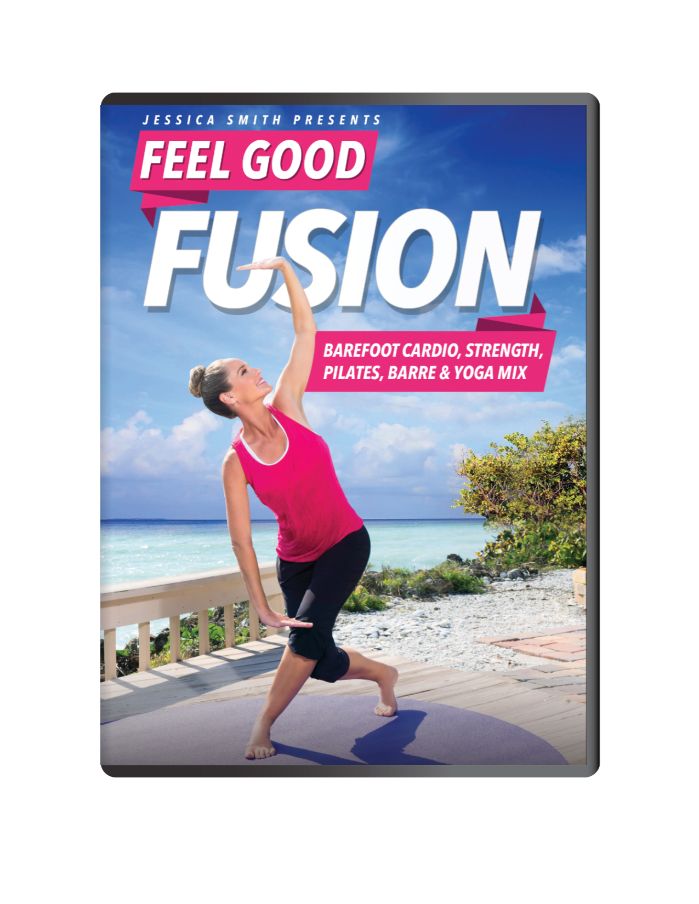 Feel Good Fusion
Join us for this floor-work free program (with the ocean as our backdrop) that contains two barefoot routines: 47-minute Fusion Strength, which sculpts and builds functional strength and stamina within the aerobic zone, and 35-Minute Flow Cardio, a flowing lower intensity, steady state cardio session for improved cardiovascular endurance, circulation, fat burning that helps to balance out the stress of high-intensity training on the body.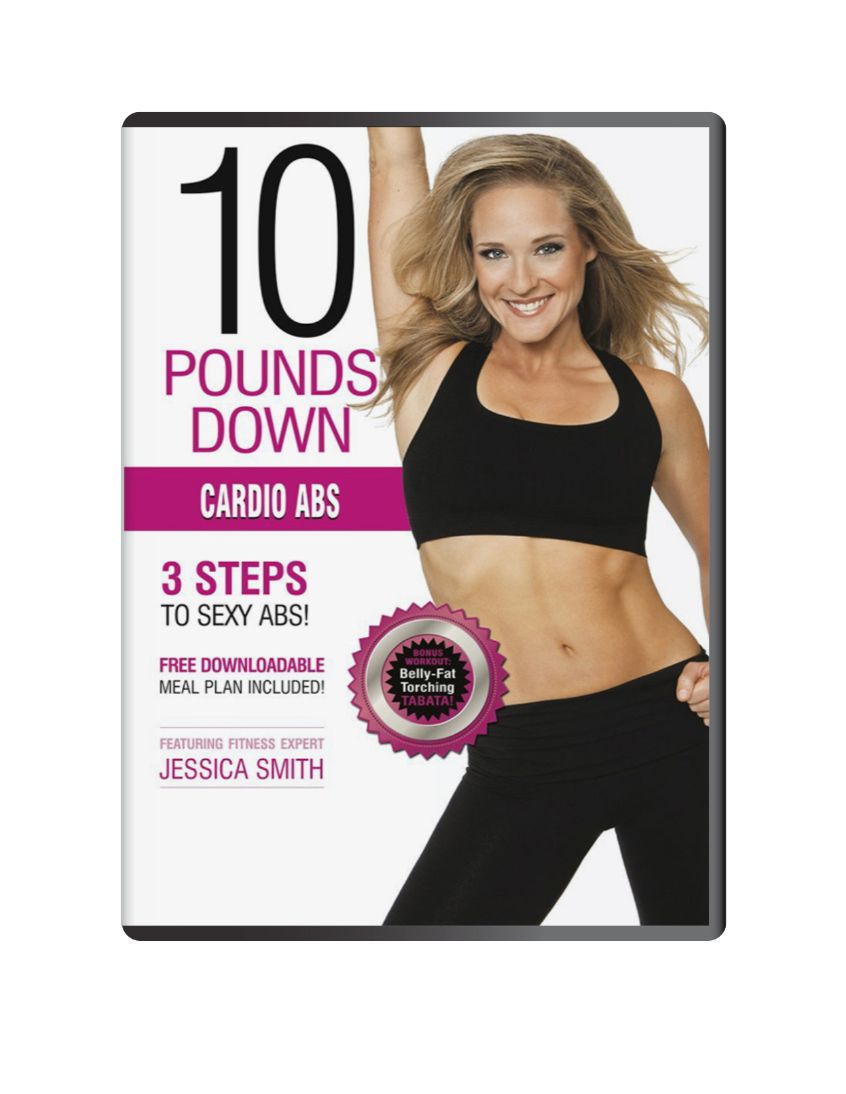 Cardio Abs
This intermediate to advanced level program combines HIIT cardio interval training, total body sculpting, targeted abs training plus a bonus Tabata session to maximize your flat abs results.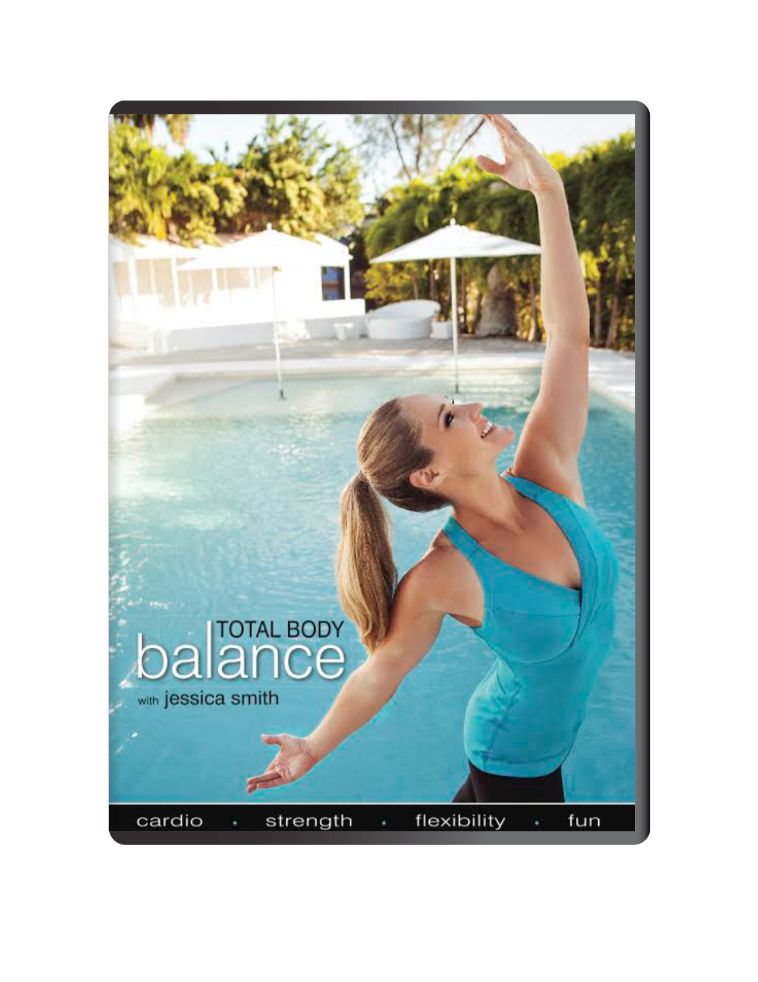 Total Body Balance
This 80-minute fusion style DVD combines elements of ballet, barre, yoga, Pilates and sculpting into four 20-minute barefoot sessions that help balance your body and energy.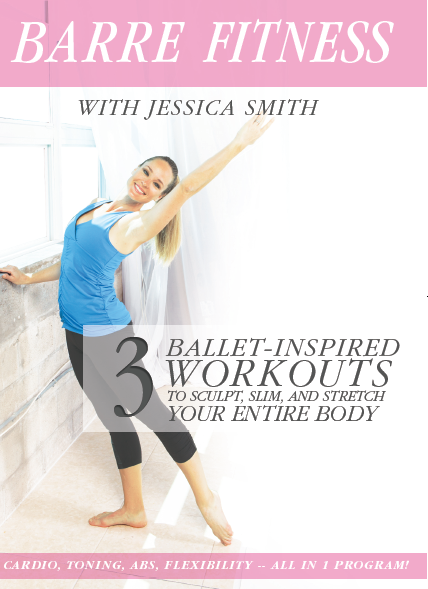 Barre Fitness
Tone, sculpt and stretch your body from head to pointed toe with this ballet-inspired workout program. This DVD, filmed outdoors, includes three 20-minute workouts that can be done separately, or all together for one complete class session.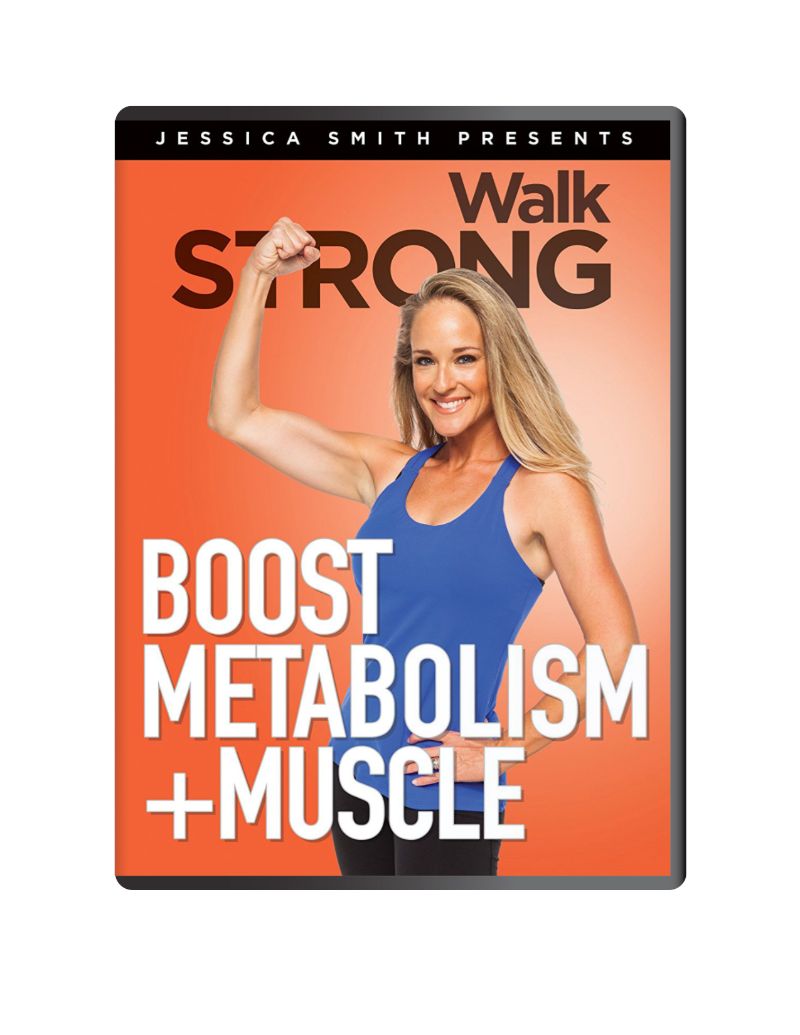 Walk Strong: Boost Muscle & Metabolism
Build muscular endurance, functional strength, boost metabolism and even prevent or reverse bone loss with these three 35-minute metabolic conditioning circuits.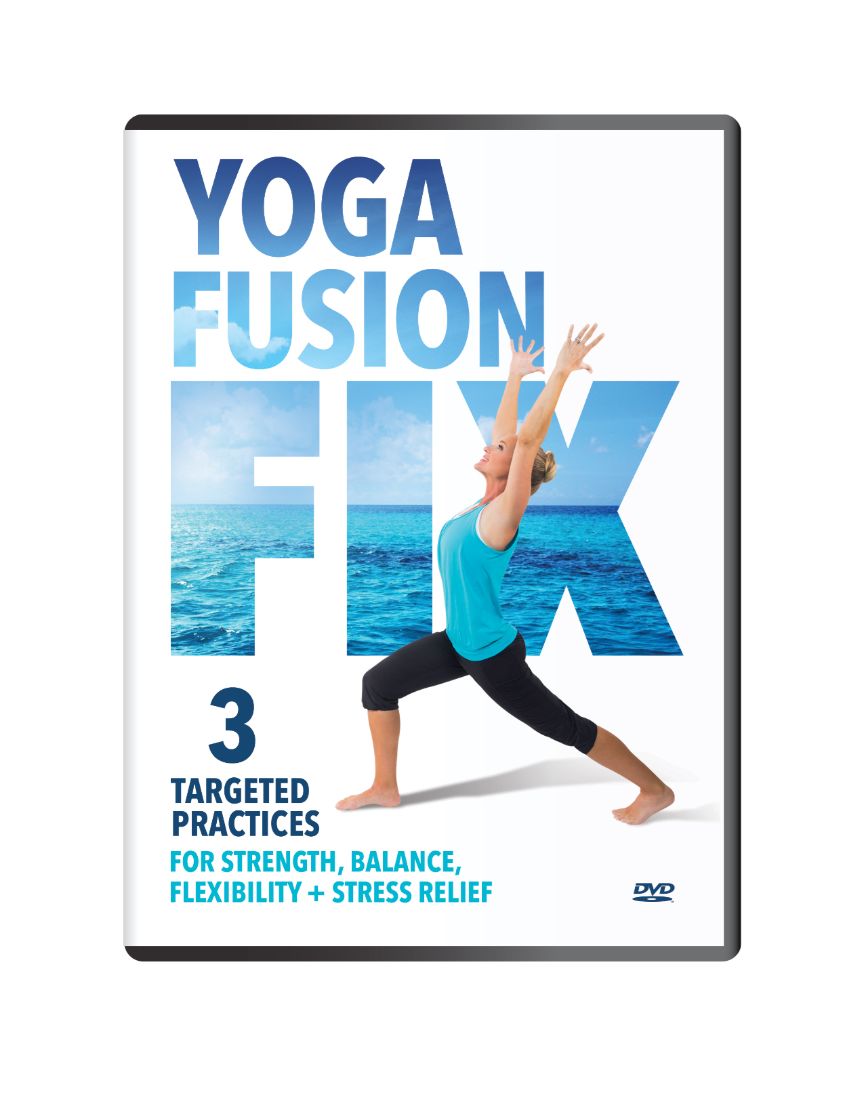 Yoga Fusion Fix
This program contains three complete practices that are easy to do at home and to fit into your busy week: 15-Minute Yoga for Stress Relief and Relaxation, 20-Minute Yoga for Balance and Core Strength and 30-Minute Yoga for Strength and Flexibility. Best for those with some previous exercise experience; no chanting or sanskrit terminology used.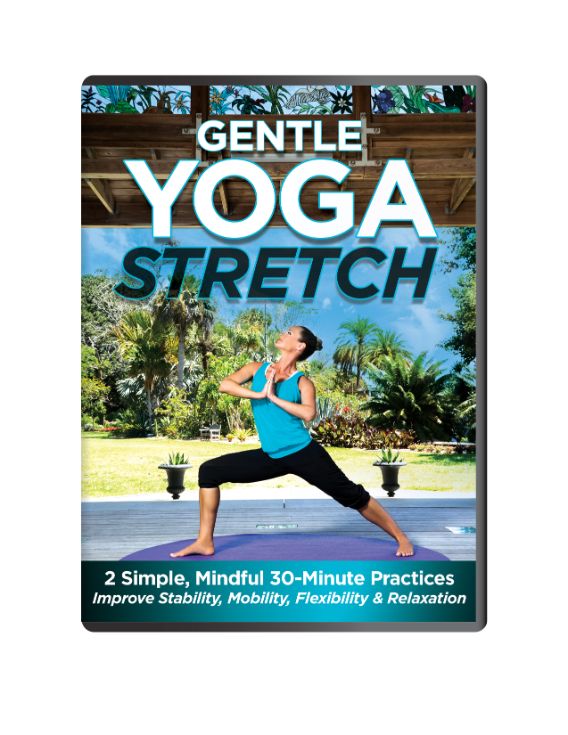 Gentle Yoga Stretch
This simple, gentle yoga-inspired program contains two complete practices filmed outdoors: 30-Minute Flexibility and Relaxation, for improved range of motion and mobility while enhancing the relaxation response for stress relief and resilience, and 30-Minute Stability and Mobility, to balance strength and flexibility for optimum stability and mobility in the muscles and joints. Great for all levels; no previous yoga experience required, no chanting or sanskrit terminology used.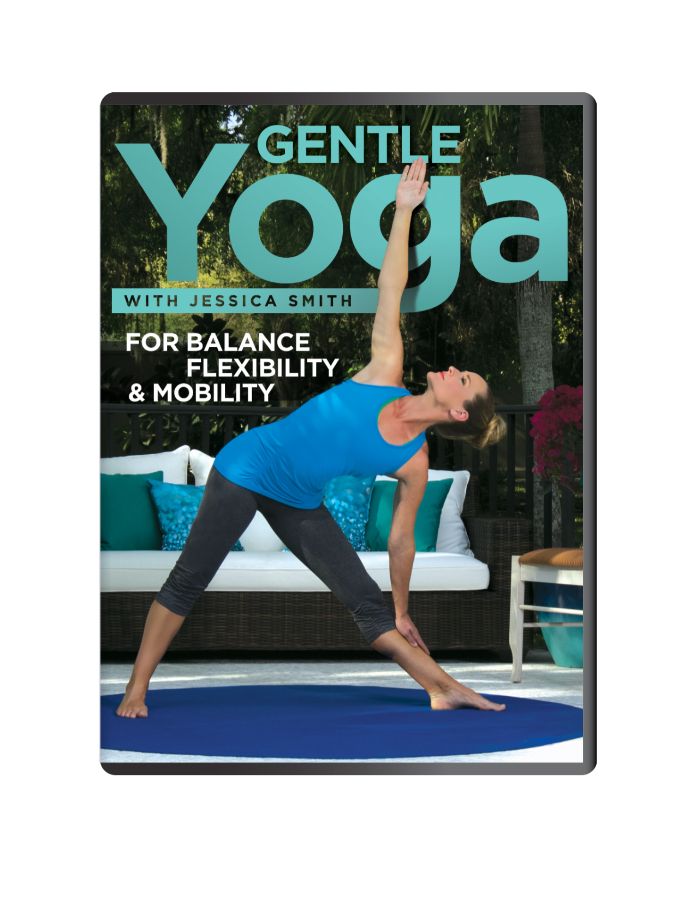 Gentle Yoga for Balance, Flexibility and Mobility
These easy, gentle and relaxing stretches are perfect for beginners or regular exercisers needing to add in more flexibility work (no chanting or Sanskrit terminology used, some chair modifications shown). Choose from four targeted, 20-minute flows (neck + shoulders, back + chest, hips + knees or total body).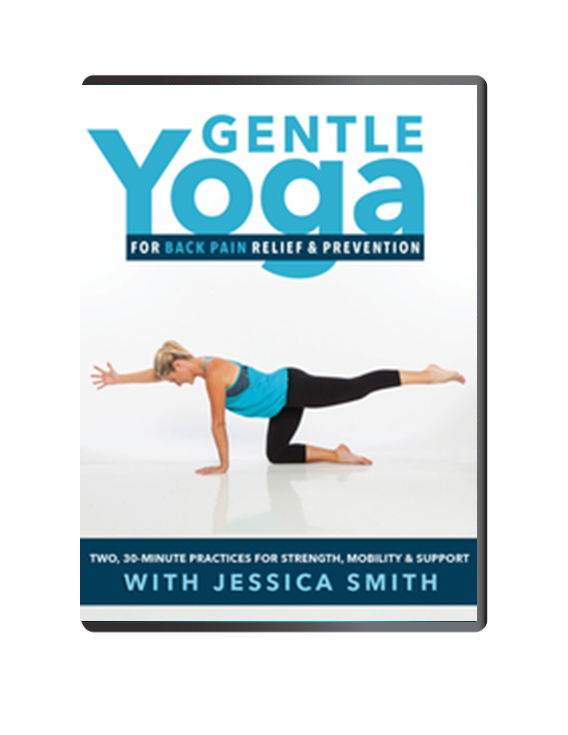 Gentle Yoga for Back Pain & Prevention
This basic level program contains two sessions designed with a back pain specialist for maximum safety and relief and features specific yoga poses and sequencing specific to back pain relief and prevention. No previous yoga experience is necessary to participate, and there is no Sanskrit terminology or chanting included in this program.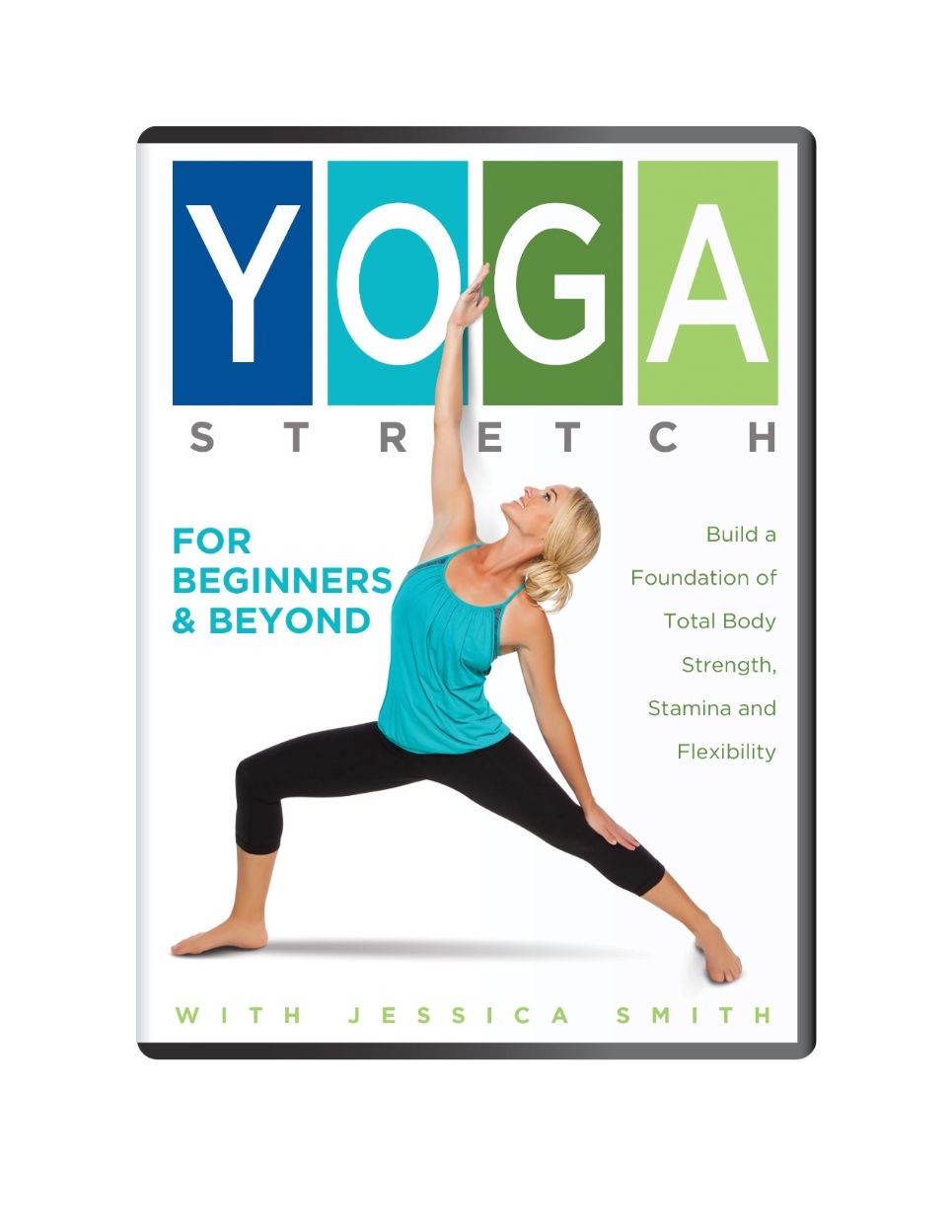 Yoga Stretch for Beginners and Beyond
Develop a strong foundation of total body strength, stamina and flexibility with these two 30-minute practices designed to energize and strengthen and relax and rejuvenate (no chanting or Sanskrit terminology used).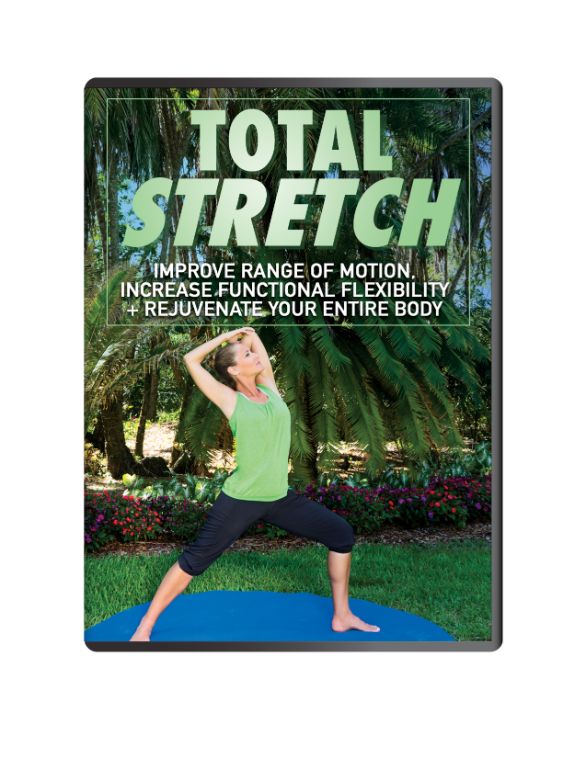 Total Stretch
This flexibility focused program (not yoga) contains: A 30-Minute Deep Stretch focused on slow and relaxing stretching techniques, 33-Minute Dynamic Stretch, a more active series to increase range of motion and mobility and 17-Minute Total Stretch, a concise, total body stretch that can serve as a solo flexibility session or a great wind down after cardio or strength exercise.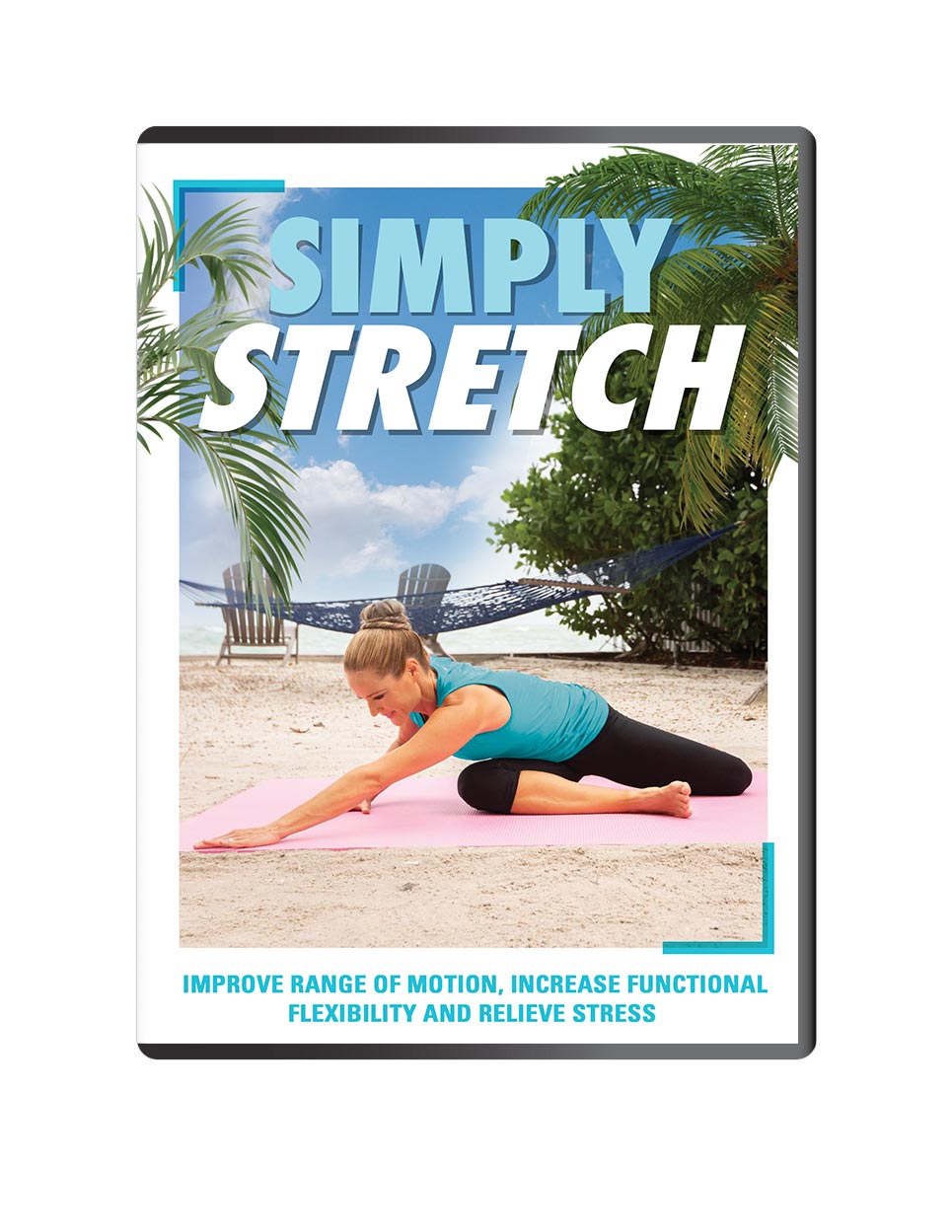 Simply Stretch
This easy to follow flexibility program provides four simple, yet comprehensive, stretching sessions in various positions (standing, on the floor or in a chair) to use throughout your day or week to release tightness and imbalances in the body for pain relief and prevention, better posture and alignment, and enhanced exercise performance.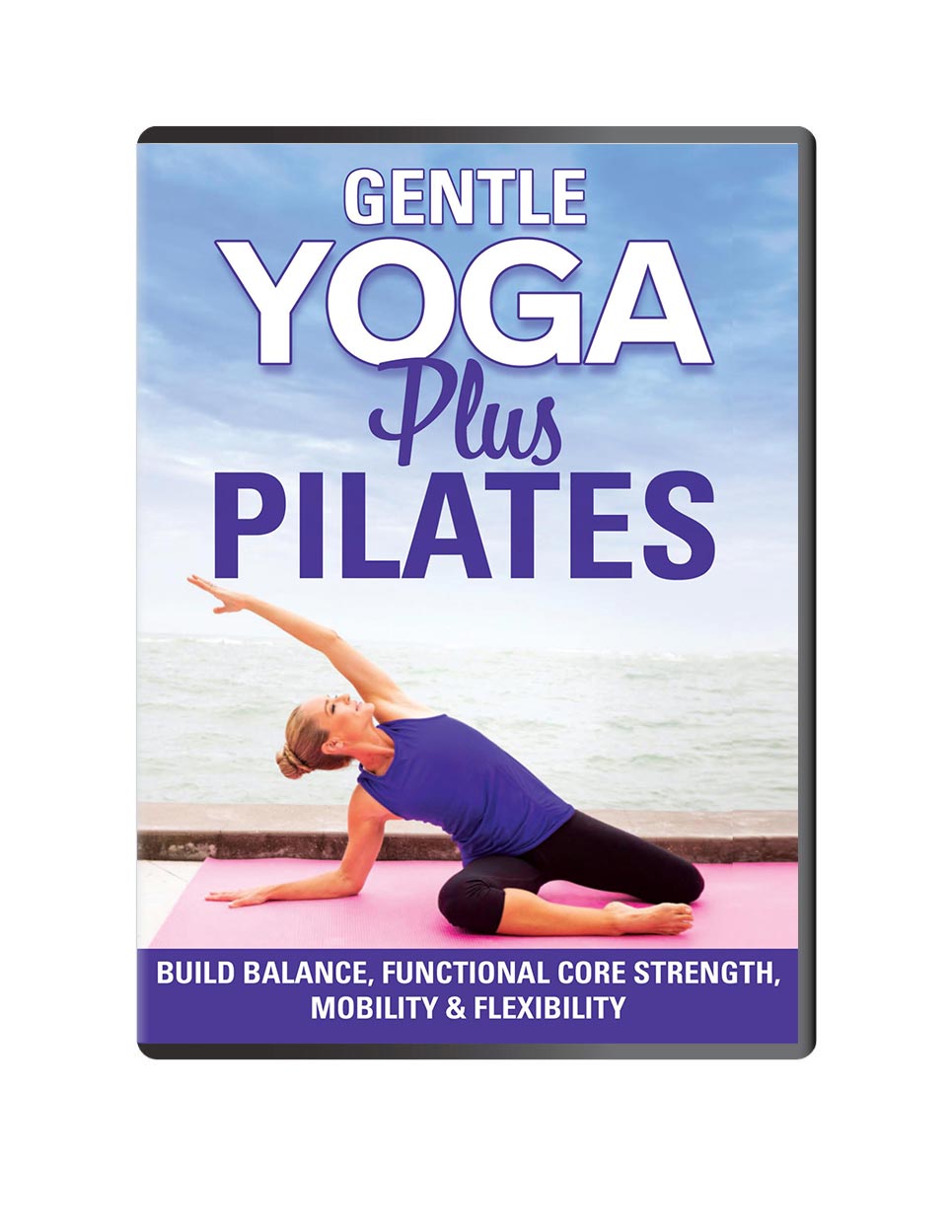 Gentle Yoga Plus Pilates
The goal of this program is to combine elements of yoga and pilates in a way that complements and enhances the pairing of exercises and techniques in order to provide a more complete, balanced, total body core strength and stretch workout.