Gentle Yoga + Stretch
Simple, mindful practices for your body and soul.
Stretch your body. De-stress your life.
If you're like most women, your days are full. Whether you're at the height of your career and caring for a houseful of kiddos, or you're retired and looking after aging parents, your to-do list can feel overwhelming. It feels like somebody always needs something from you, and it can be tough to just pause and catch your breath. I developed my yoga and stretching programs just for you. Get all the physical and psychological benefits of yoga—right from your own living room.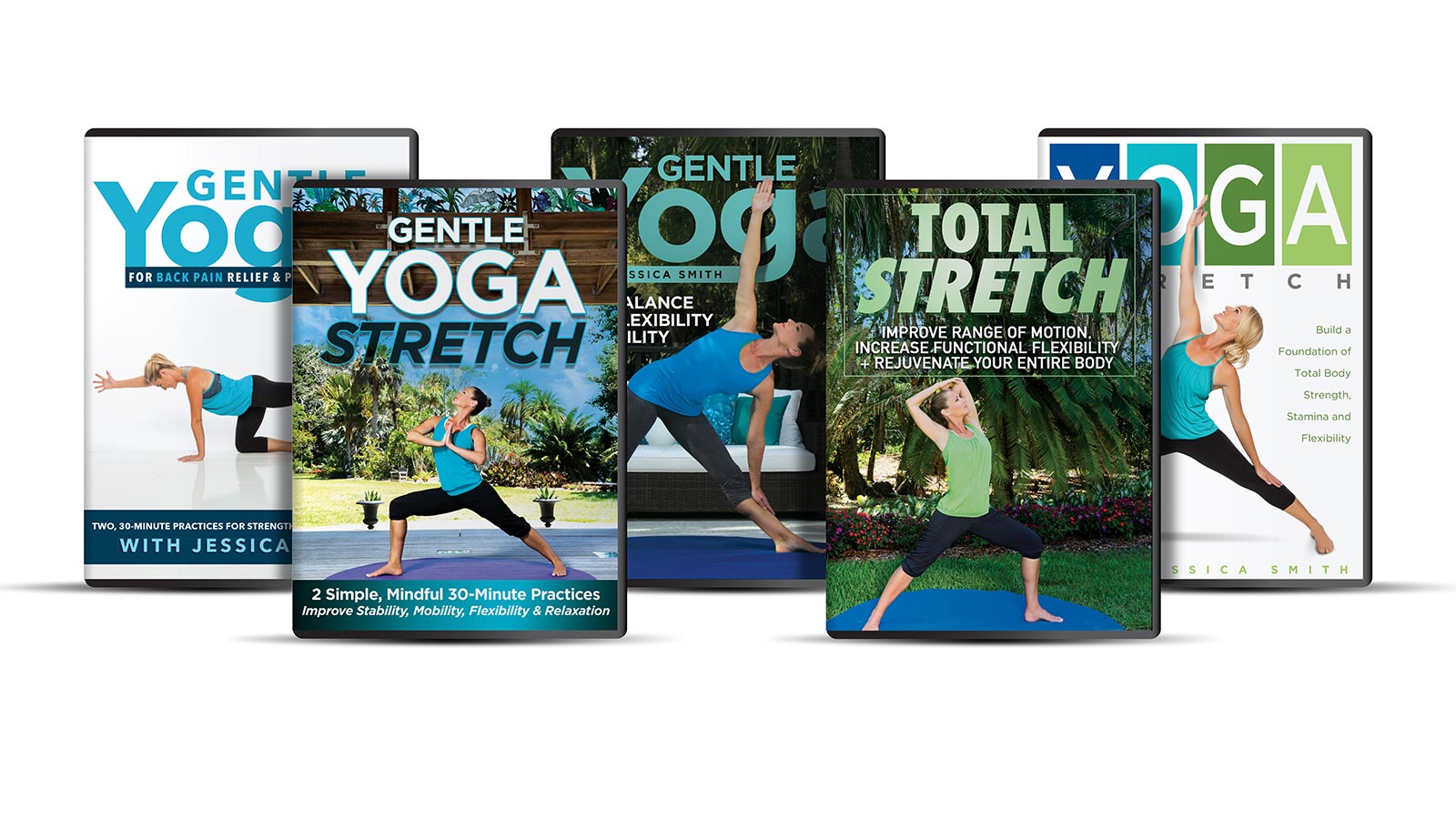 Gentle Yoga + Stretch
My yoga and stretching programs are simple and approachable—and powerfully effective: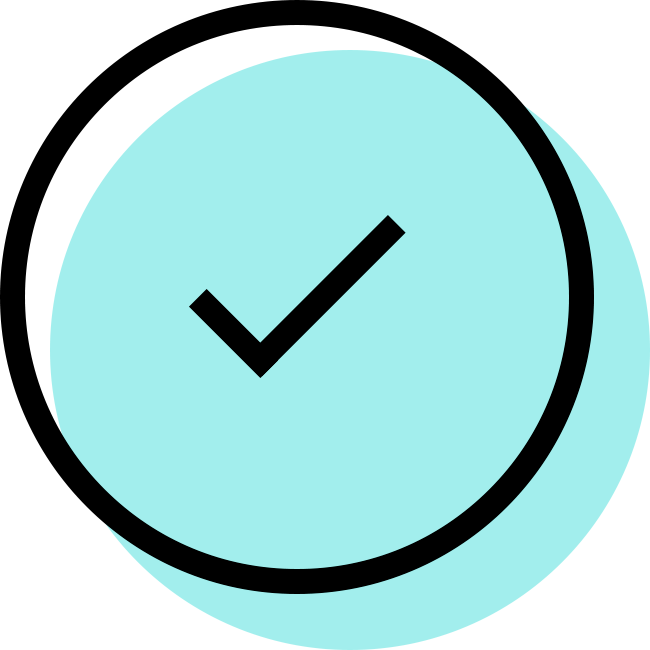 Increase flexibility and range of motion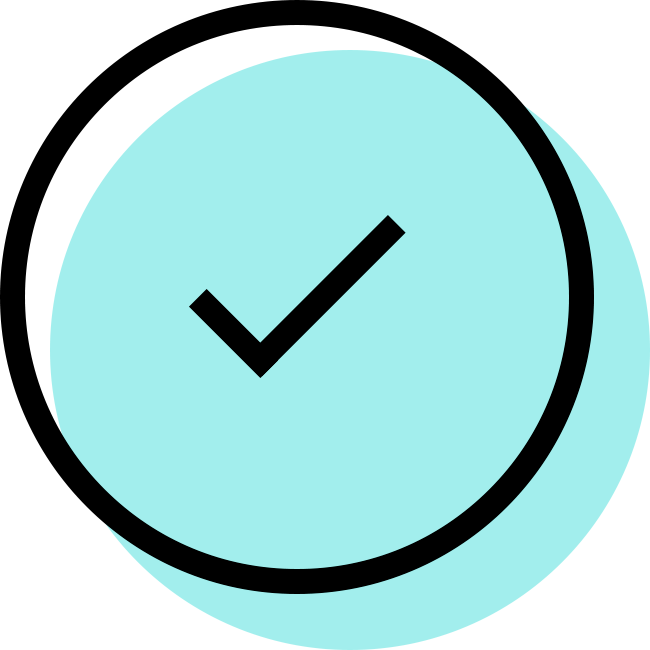 Build muscle strength and improve balance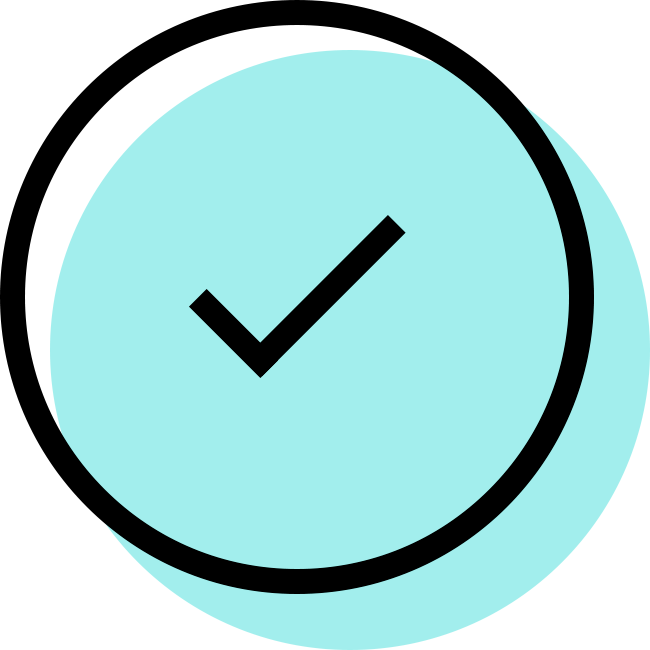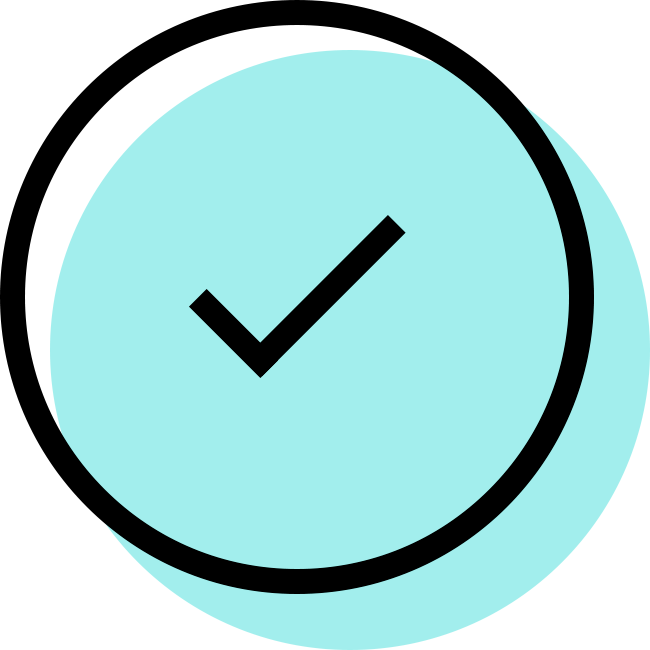 Protect your joints and prevent bone loss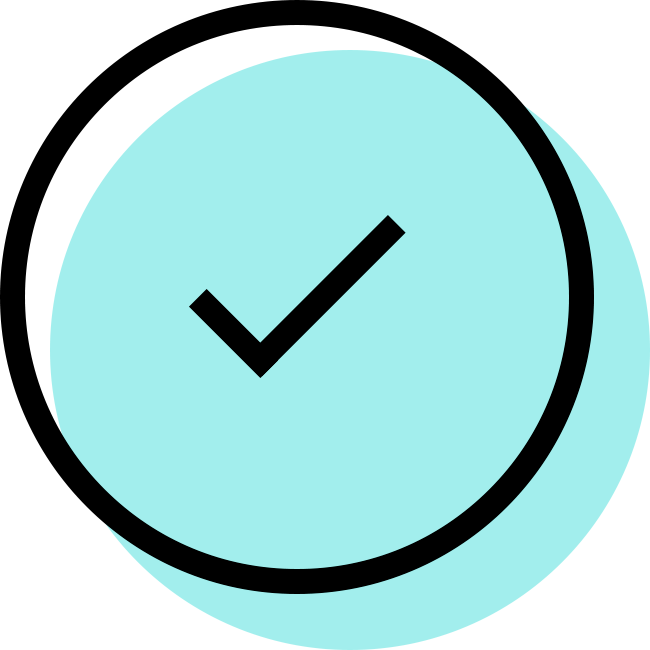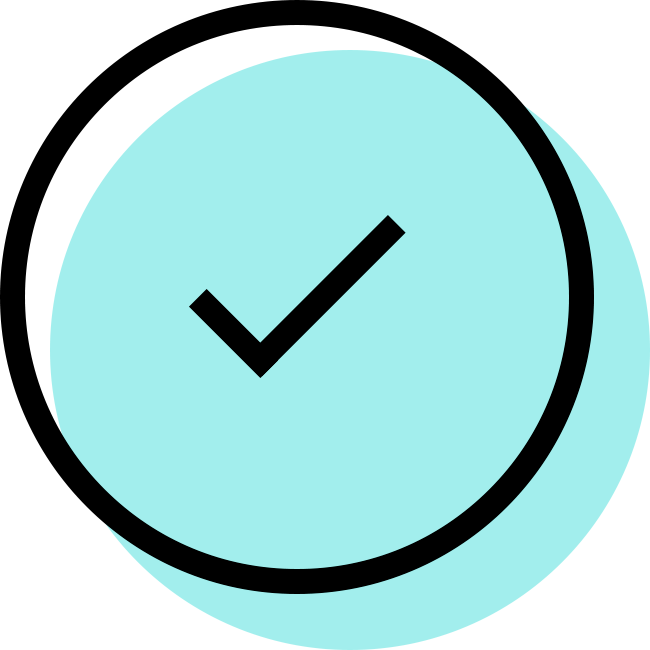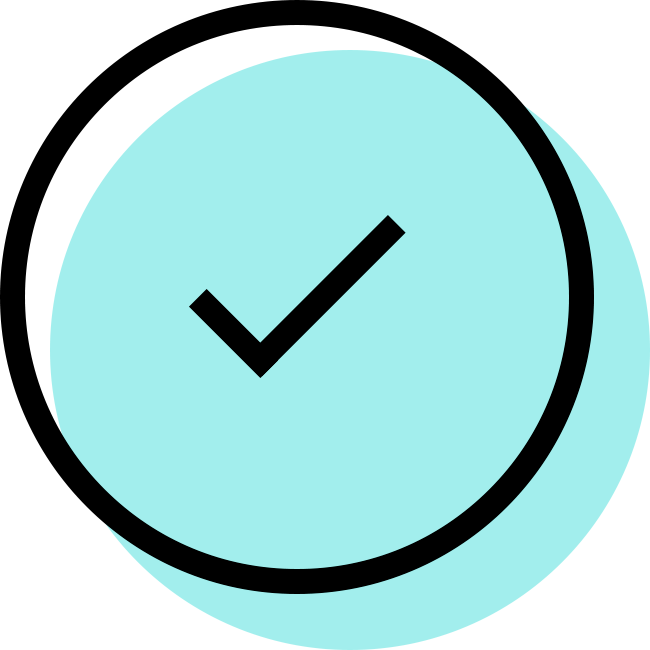 Feel more focused, present and peaceful
Build a foundation of total body strength, stamina and flexibility—with no prior yoga experience necessary.
I've talked with lots of women, and most of us are really, really hard on ourselves. It's like we're trying to earn some sort of Super Woman trophy—even though we know, on some level, that having our act all the way together all the time is completely unrealistic. Still, we keep going-going-going and doing-doing-doing, usually for other people, neglecting ourselves in the process. 
Yoga and stretching make space in all that running around for you. It's good for your body and your soul. And you're worth it.
Gentle Yoga + Stretch Workouts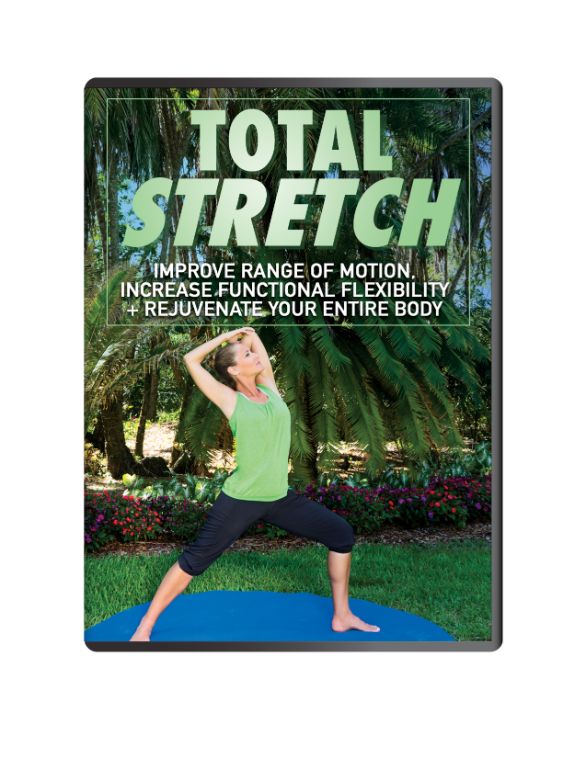 Total Stretch
This flexibility focused program (not yoga) contains: A 30-Minute Deep Stretch focused on slow and relaxing stretching techniques, 33-Minute Dynamic Stretch, a more active series to increase range of motion and mobility and 17-Minute Total Stretch, a concise, total body stretch that can serve as a solo flexibility session or a great wind down after cardio or strength exercise.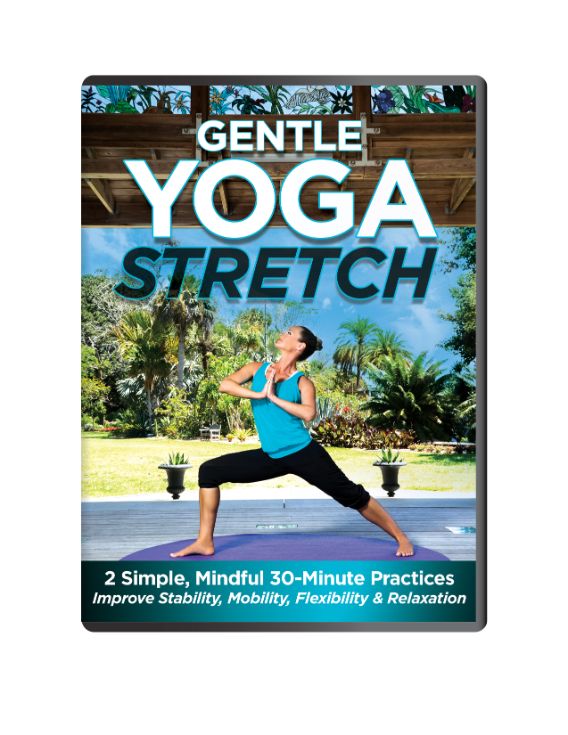 Gentle Yoga Stretch
This simple, gentle yoga-inspired program contains two complete practices filmed outdoors: 30-Minute Flexibility and Relaxation, for improved range of motion and mobility while enhancing the relaxation response for stress relief and resilience, and 30-Minute Stability and Mobility, to balance strength and flexibility for optimum stability and mobility in the muscles and joints. Great for all levels; no previous yoga experience required, no chanting or sanskrit terminology used.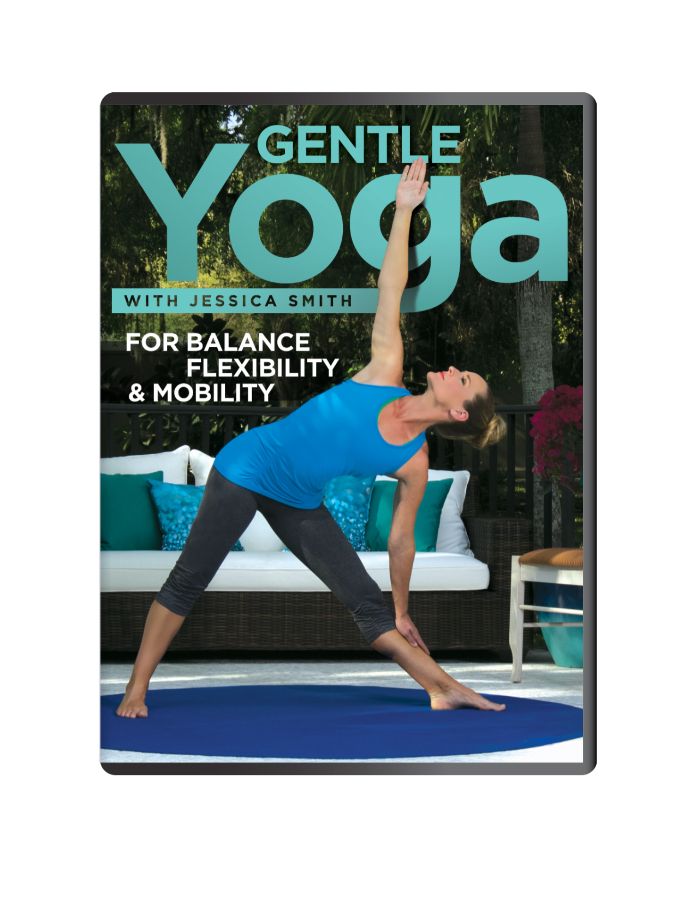 Gentle Yoga For Balance, Flexibility & Mobility
These easy, gentle and relaxing stretches are perfect for beginners or regular exercisers needing to add in more flexibility work (no chanting or Sanskrit terminology used, some chair modifications shown). Choose from four targeted, 20-minute flows (neck + shoulders, back + chest, hips + knees or total body).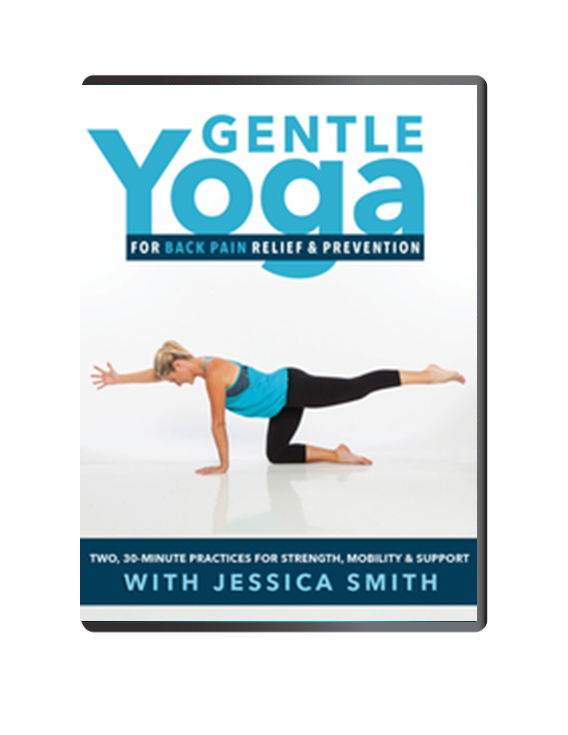 Gentle Yoga For Back Pain & Prevention
This basic level program contains two sessions designed with a back pain specialist for maximum safety and relief and features specific yoga poses and sequencing specific to back pain relief and prevention. No previous yoga experience is necessary to participate, and there is no Sanskrit terminology or chanting included in this program.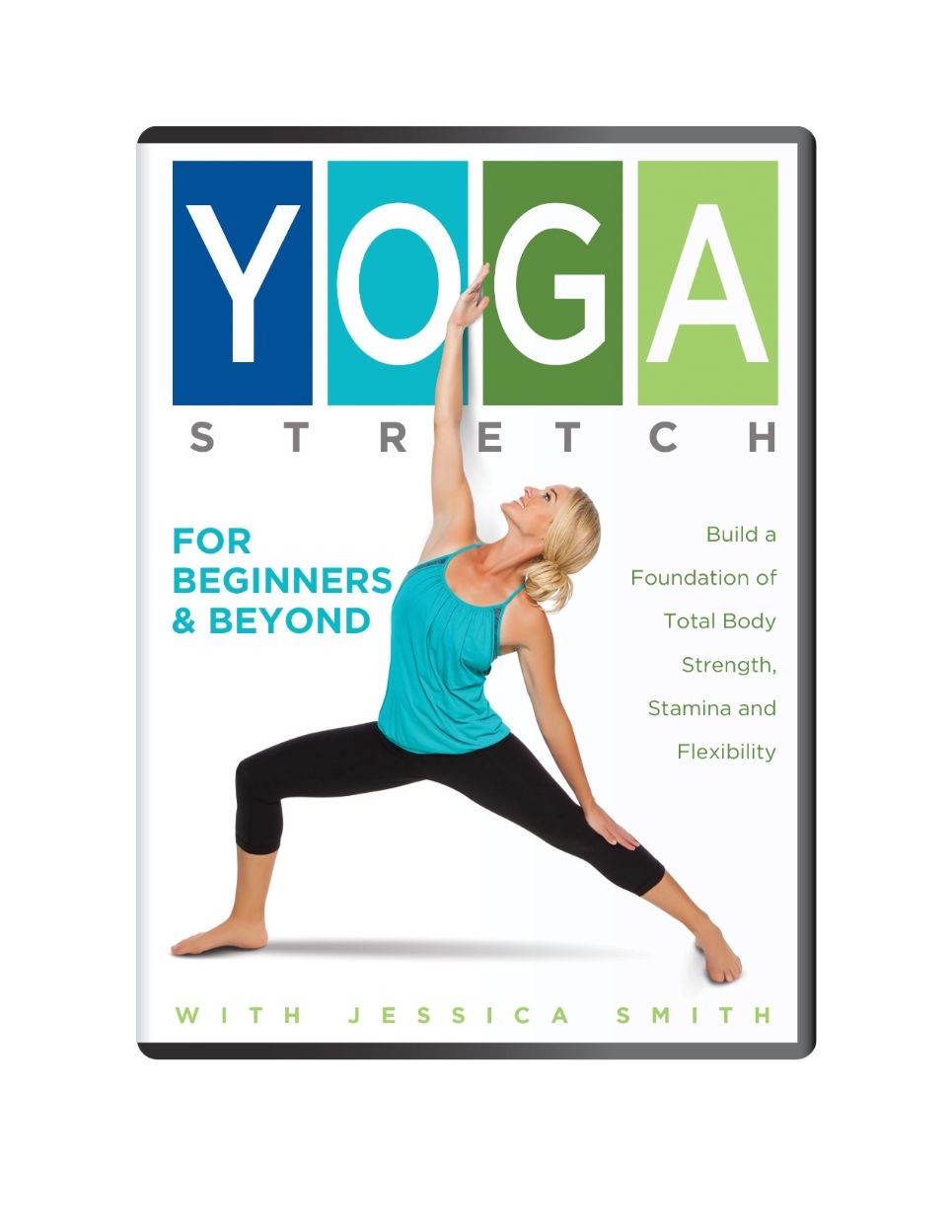 Yoga Stretch For Beginners & Beyond
Develop a strong foundation of total body strength, stamina and flexibility with these two 30-minute practices designed to energize and strengthen and relax and rejuvenate (no chanting or Sanskrit terminology used).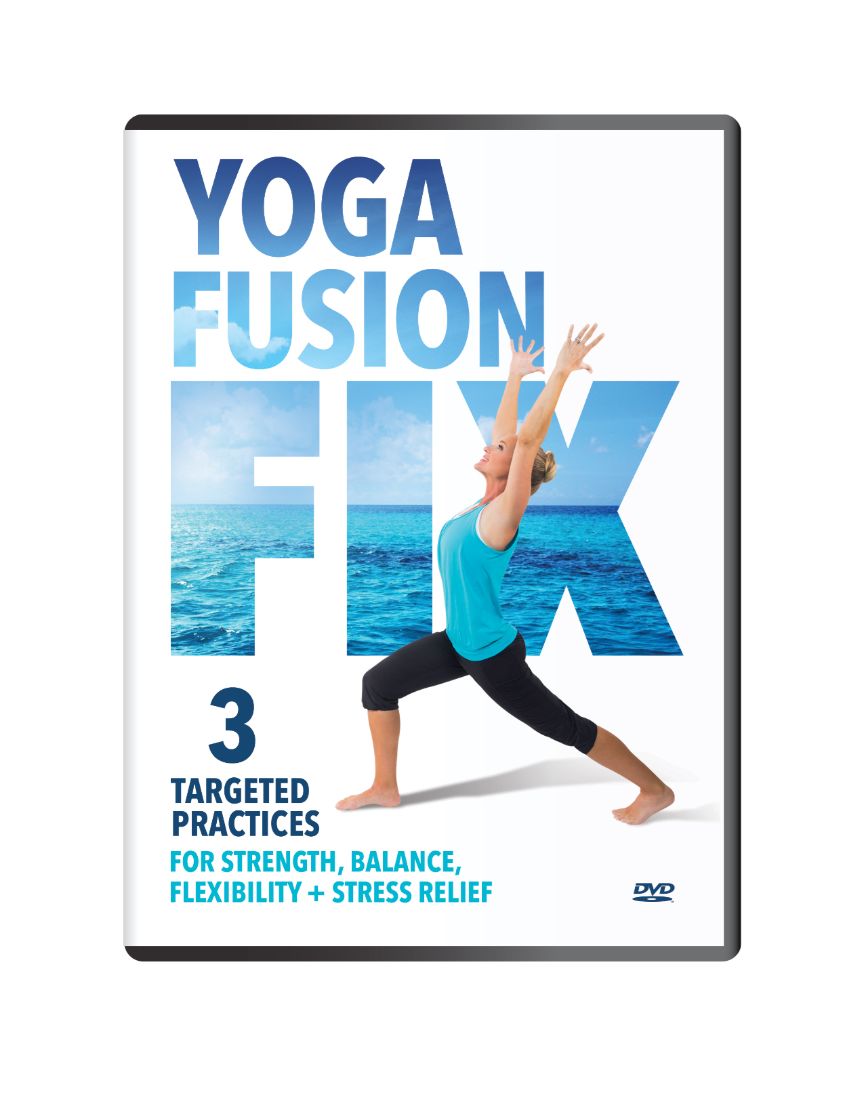 Yoga Fusion Fix
This program contains three complete practices that are easy to do at home and to fit into your busy week: 15-Minute Yoga for Stress Relief and Relaxation, 20-Minute Yoga for Balance and Core Strength and 30-Minute Yoga for Strength and Flexibility. Best for those with some previous exercise experience; no chanting or sanskrit terminology used.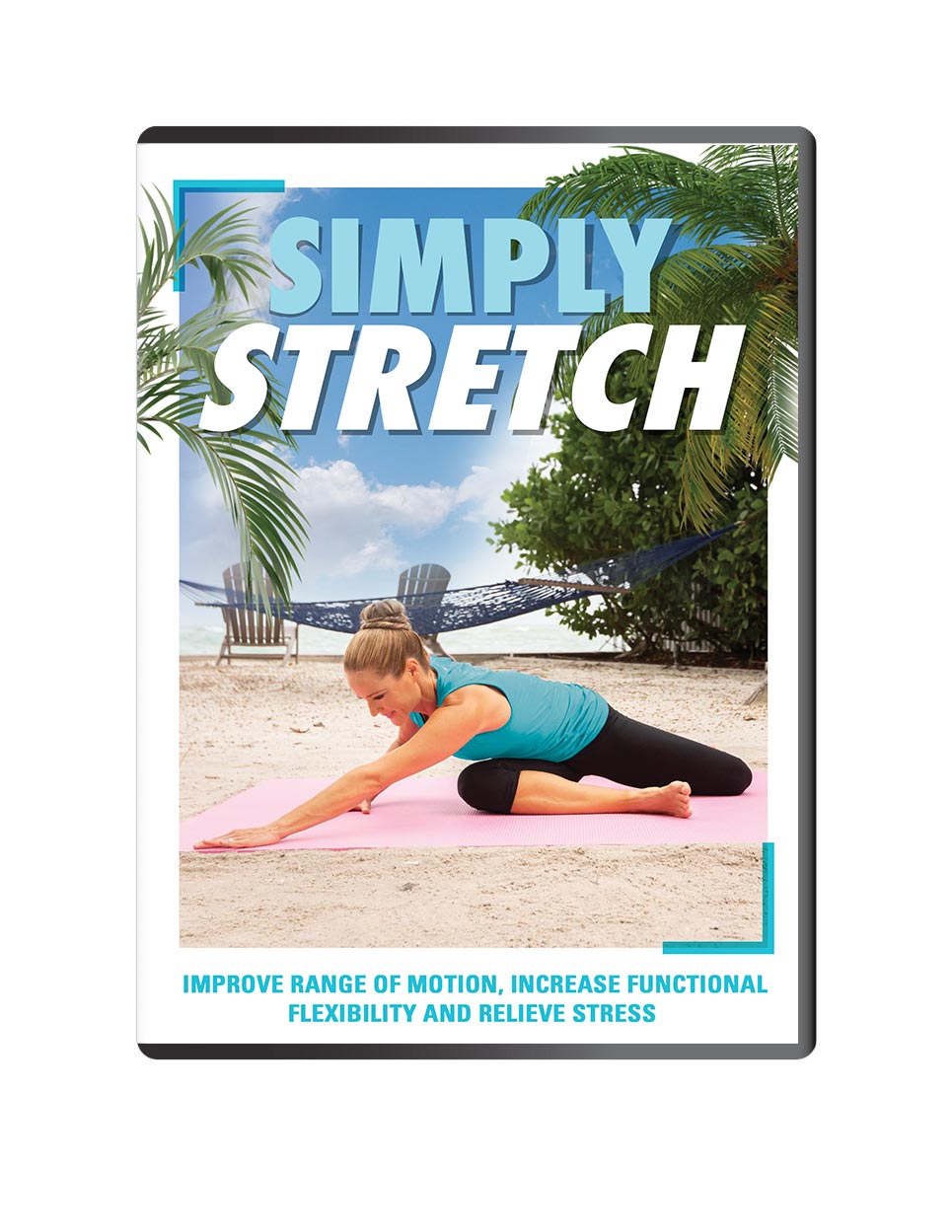 Simply Stretch
This easy to follow flexibility program provides four simple, yet comprehensive, stretching sessions in various positions (standing, on the floor or in a chair) to use throughout your day or week to release tightness and imbalances in the body for pain relief and prevention, better posture and alignment, and enhanced exercise performance.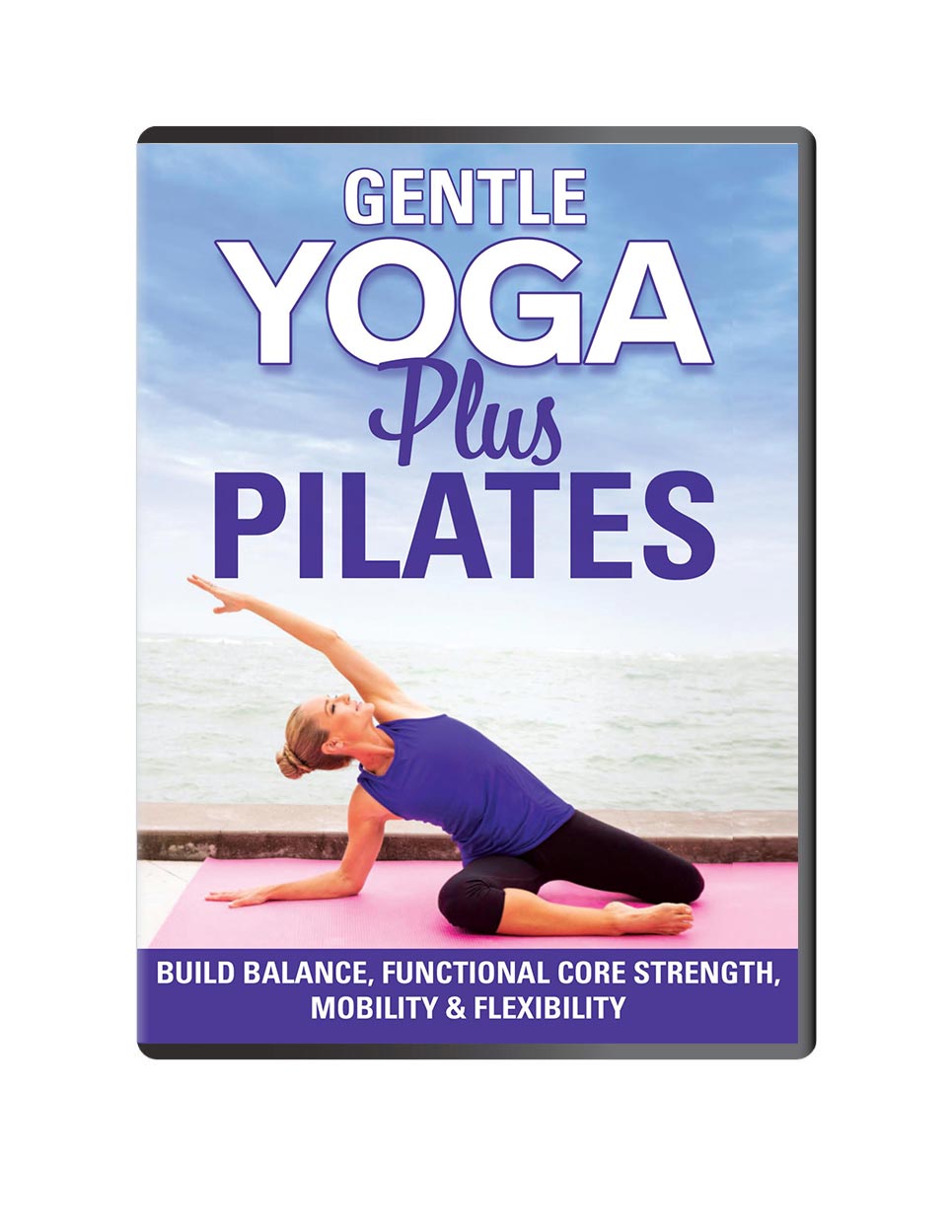 Gentle Yoga Plus Pilates
The goal of this program is to combine elements of yoga and pilates in a way that complements and enhances the pairing of exercises and techniques in order to provide a more complete, balanced, total body core strength and stretch workout.
Fitness programs that fit your lifestyle.
We'll help you make movement a lifelong habit.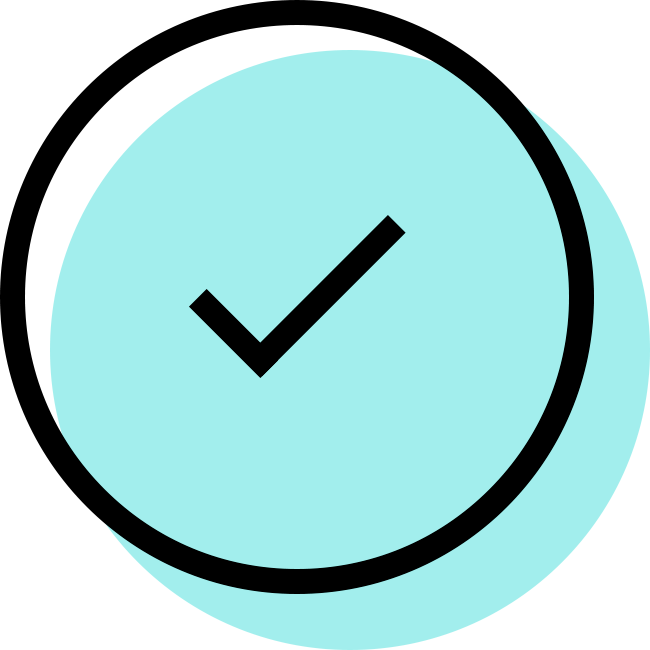 Get Moving
We make it easy to work out. You don't have to join a gym, buy expensive equipment or rearrange your living room. Simply pick a program and start.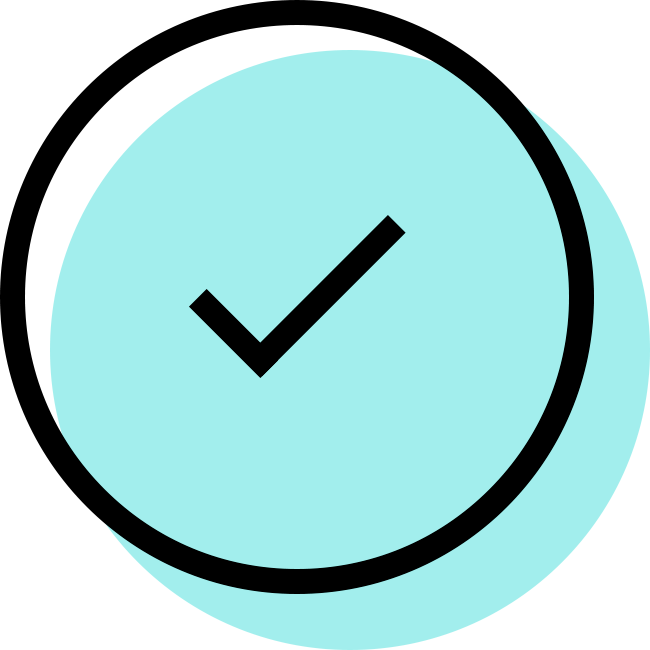 Get Options
Every workout includes options to match your current fitness level. As you build strength, confidence and endurance, you can increase intensity.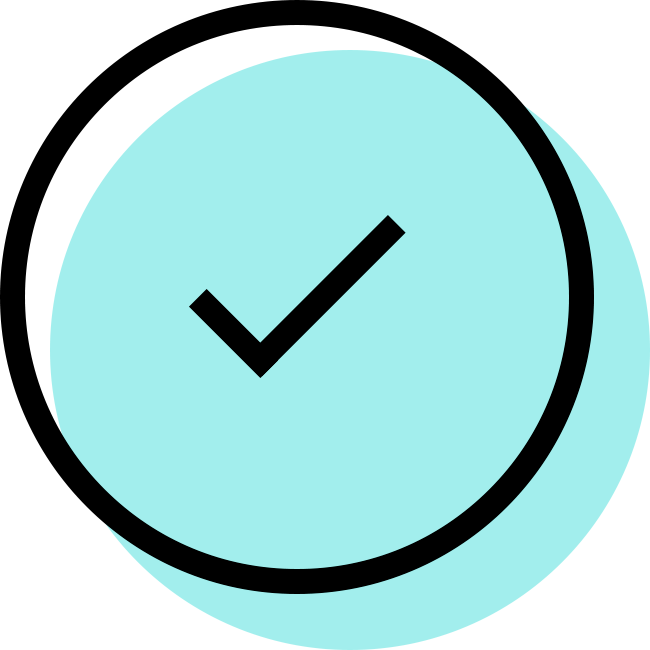 Get Results
All movement is life-changing. Whether you're taking your first step on a fitness journey or you've been working out for years, our workouts work.