Walk STRONG Workout Programs
Workouts to transform your body and the way you think about exercise.
Say goodbye to "no pain, no gain."
For too long, the fitness industry has suggested that exercise programs have to be extreme to be effective—whether that's the workouts themselves, the time they require or the money you have to spend on fancy equipment. Often, those programs leave us discouraged and frustrated—and feeling worse about ourselves than before we started. If your workouts are painful—to your body or your spirit, they're not right for you. I created Walk STRONG to bust the "no pain, no gain" myth. You'll get a complete workout that leaves you feeling healthier and happier—in just 30 minutes a day.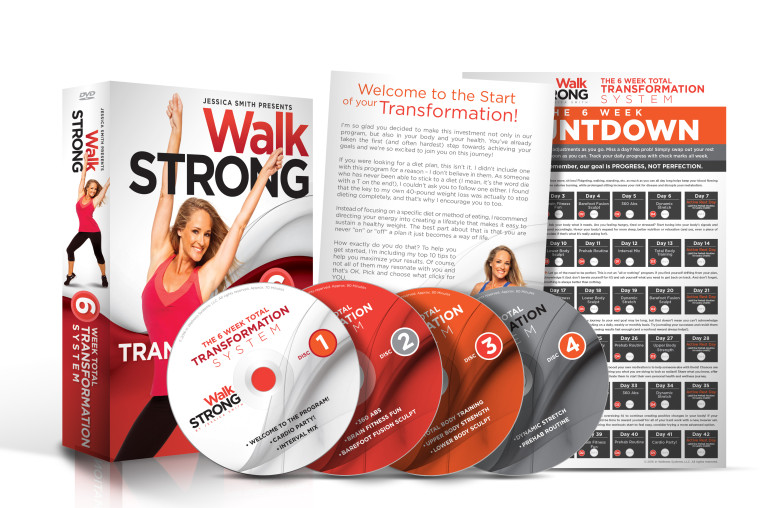 The Walk STRONG Series
This series has just the right blend of intensity, varied workout styles, challenge and repetition to help build you up, not break you down. This progressive program is designed to: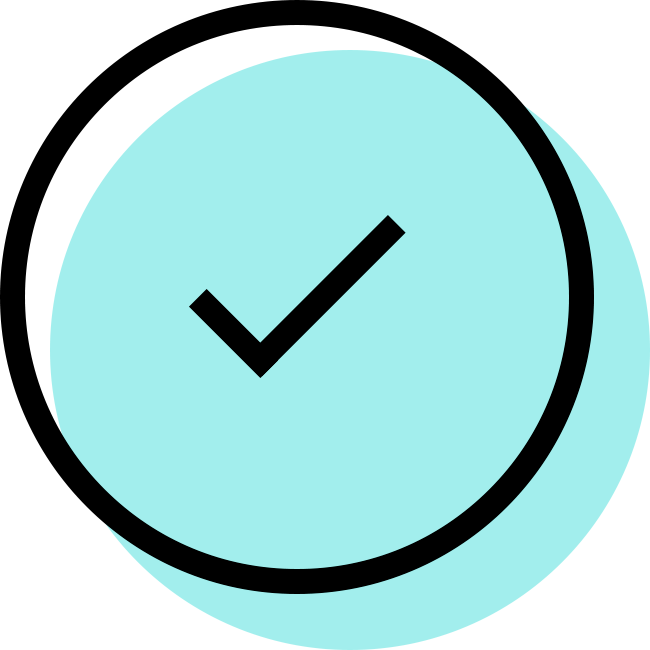 Boost Your Metabolism and Burn Fat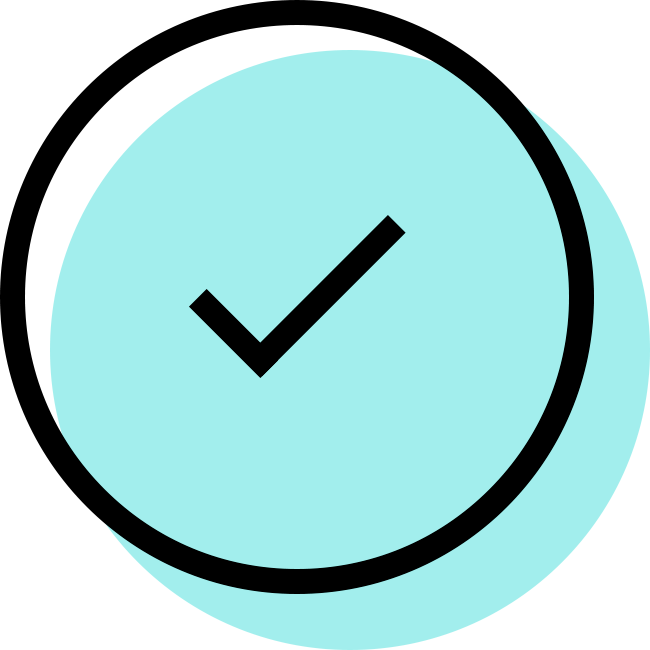 Bolster Your Brain and Relieve Stress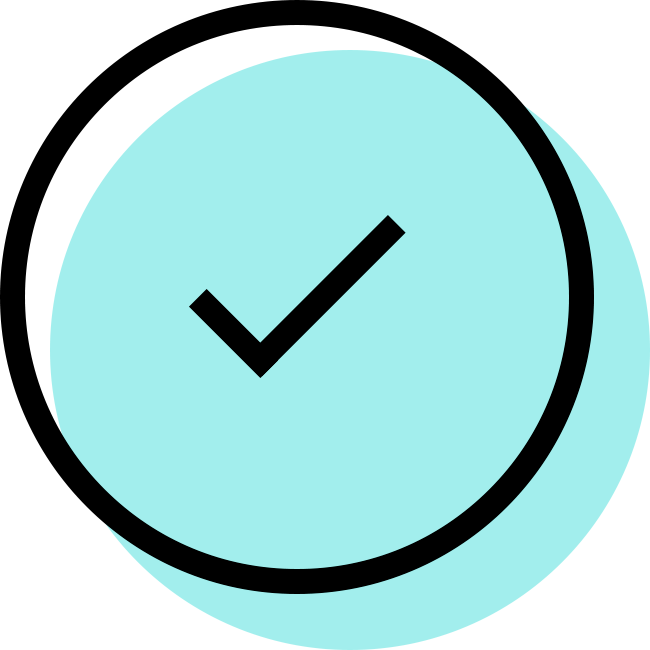 Gain Strength and Stamina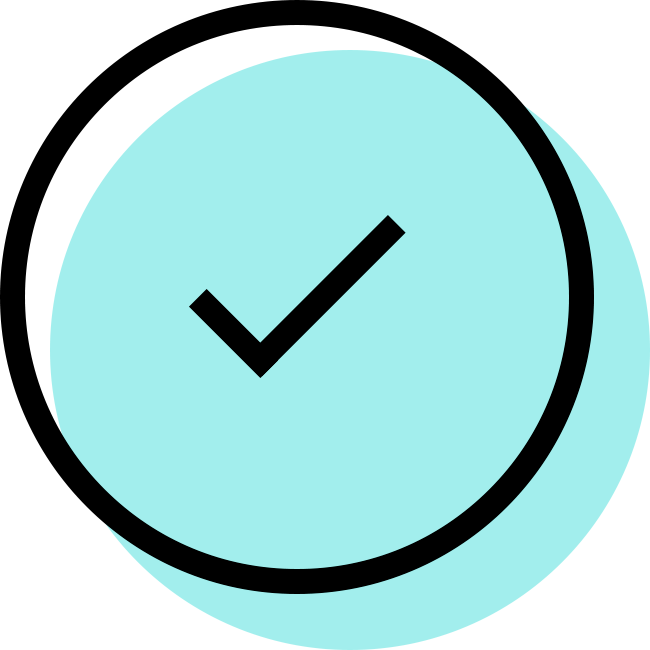 Create Flat, Pulled in Abs (and a stronger pelvic floor)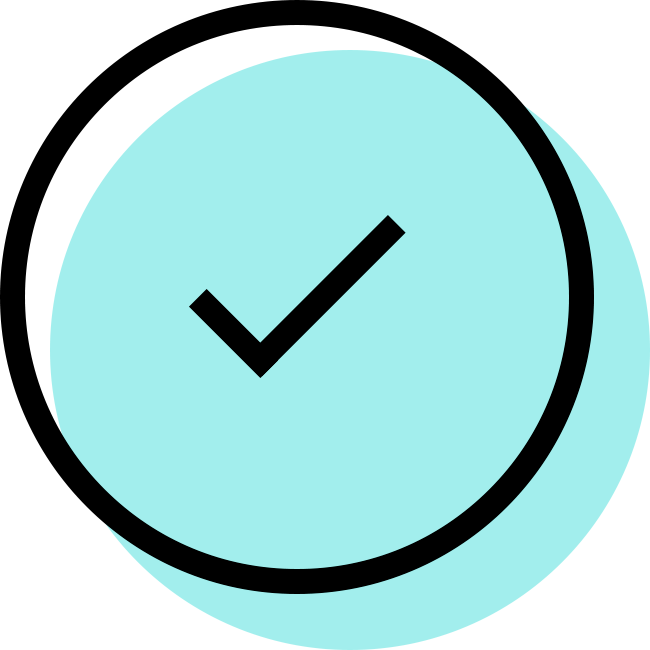 Slow Down the Aging Process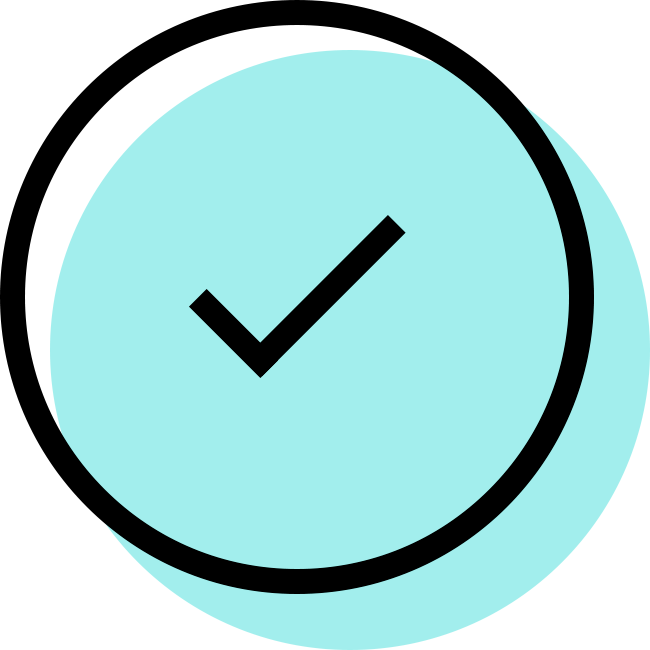 Develop Balance, Agility and Coordination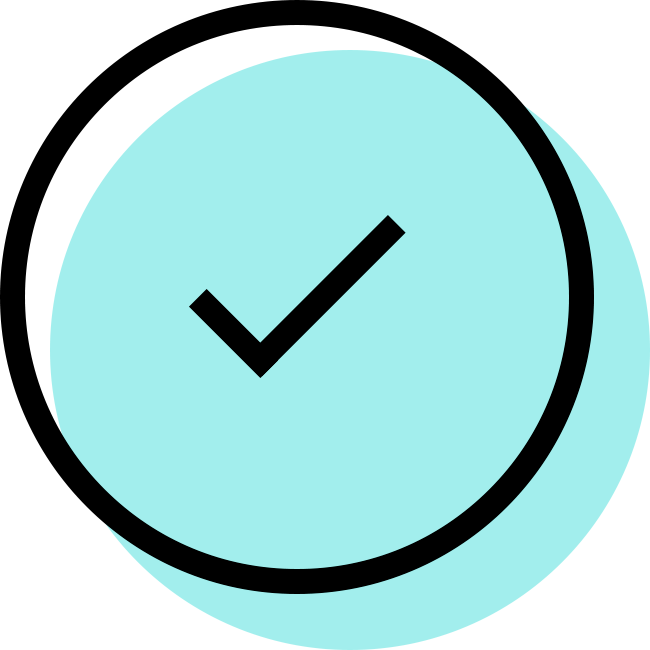 Just getting started? Begin your journey with our "Walk Strong: 6 Week Total Transformation System" and then work your way through our progressive plans as you continue to grow in confidence, strength and endurance.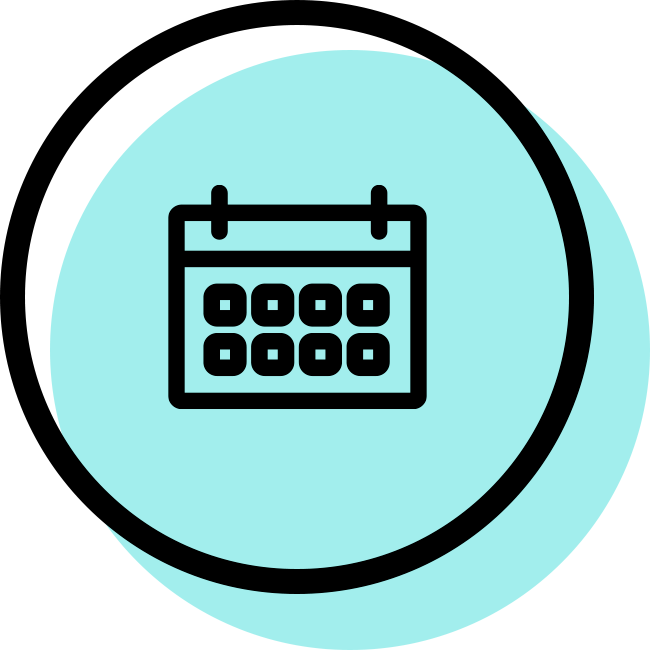 Know exactly what to do.
Our calendars tell you which workout to do each day, so you know you're on the right track.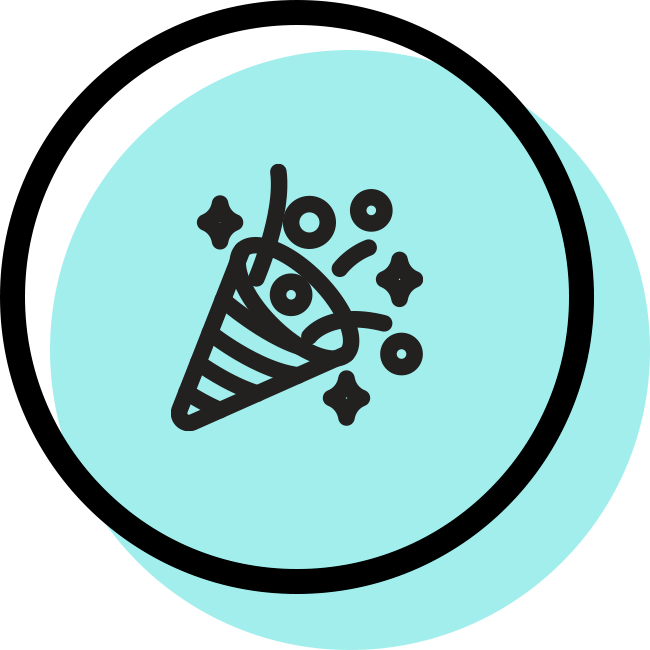 Know you can do it.
Our welcome guide includes 10 simple tips to help you stick with your program.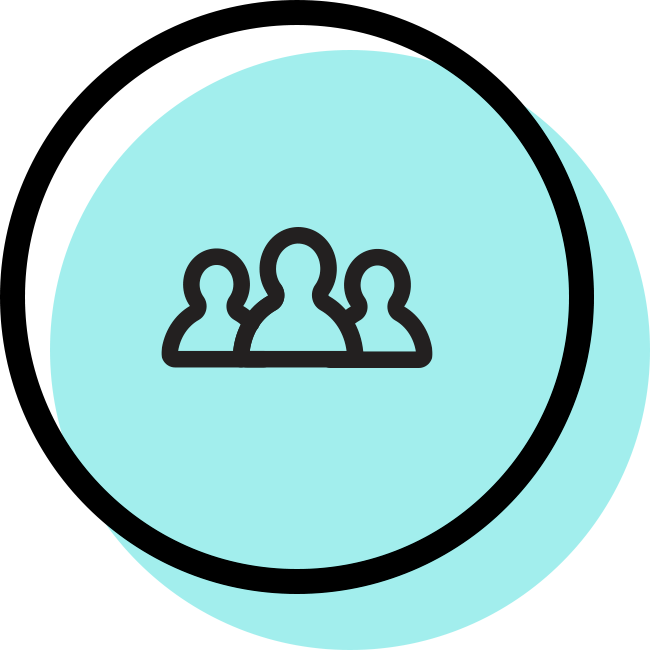 Know others are beside you.
Know there are tons of other women on this journey with you.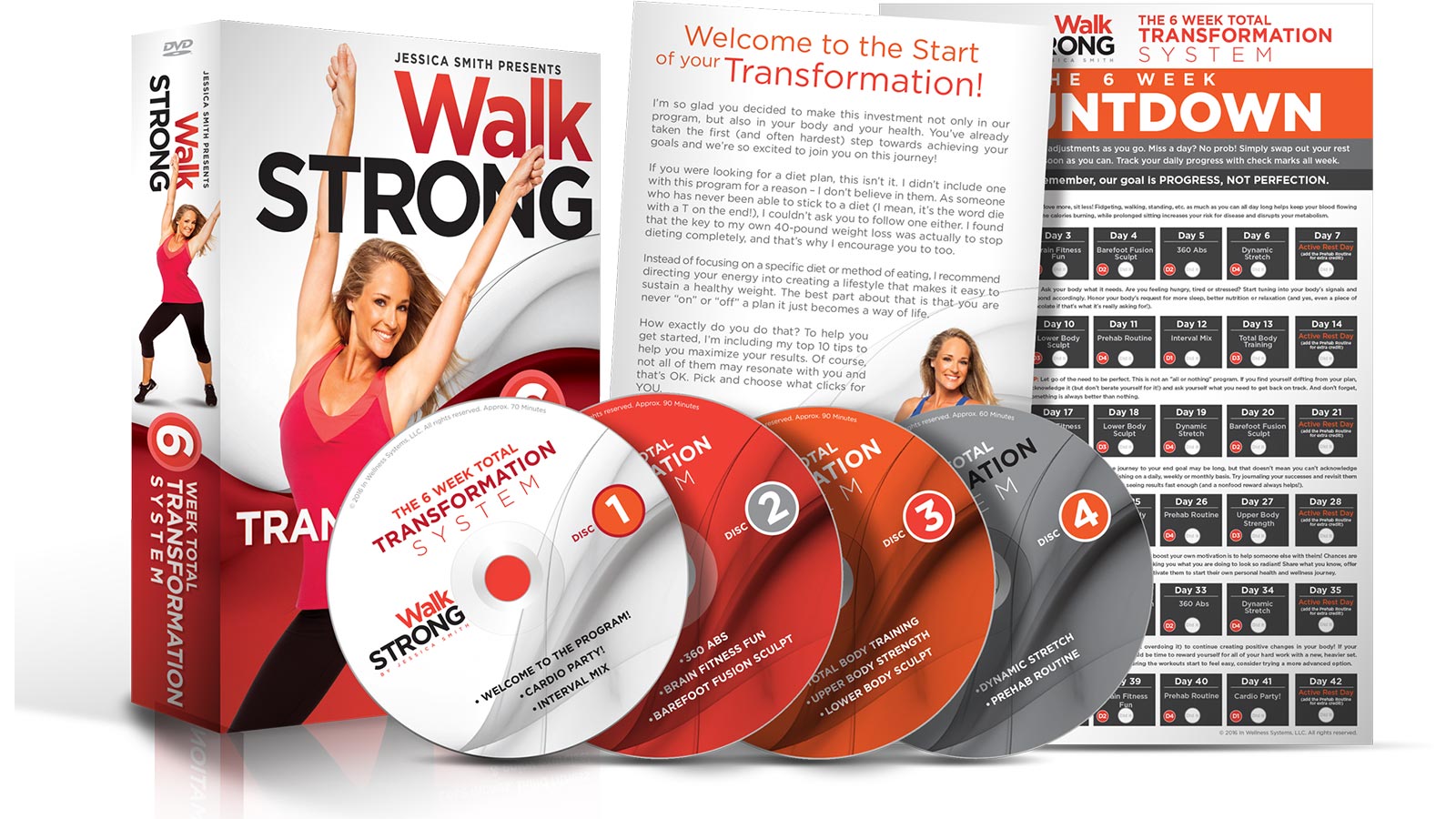 Walk STRONG
The 6-Week Total Transformation System
Start here with 10 workouts, a welcome guide, plus our six-week wall calendar to help you stay on track and free online support.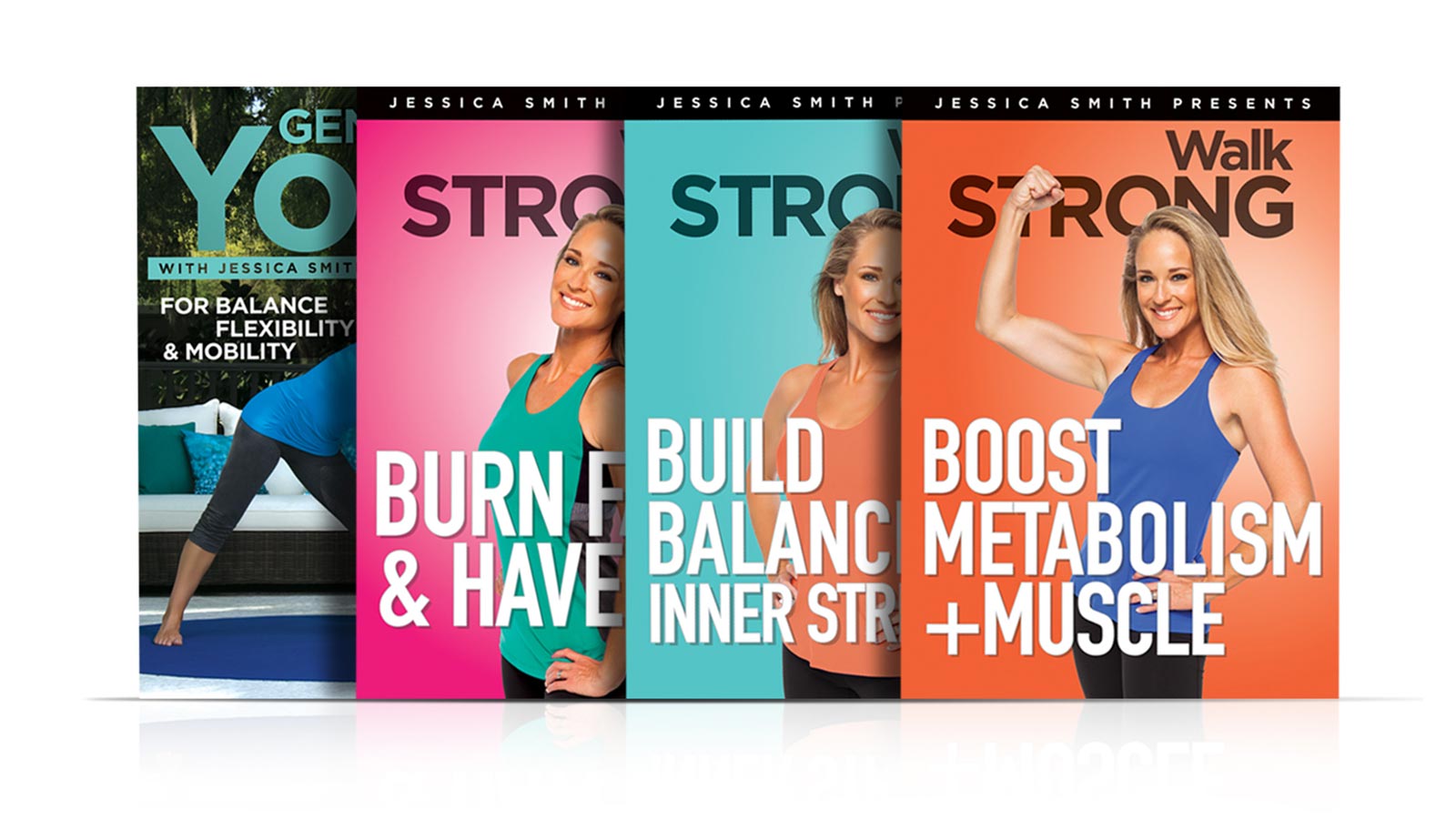 Walk STRONG 2.0
Your Next 6-Week Series
Keep progressing and going strong with the next phase of our Walk Strong series. Our 2.0 plan features four all new workouts (sold separately), for another 6 week training cycle that builds upon and incorporates our original 6 Week System. (You can even download our free printable calendar right here to preview the plan!)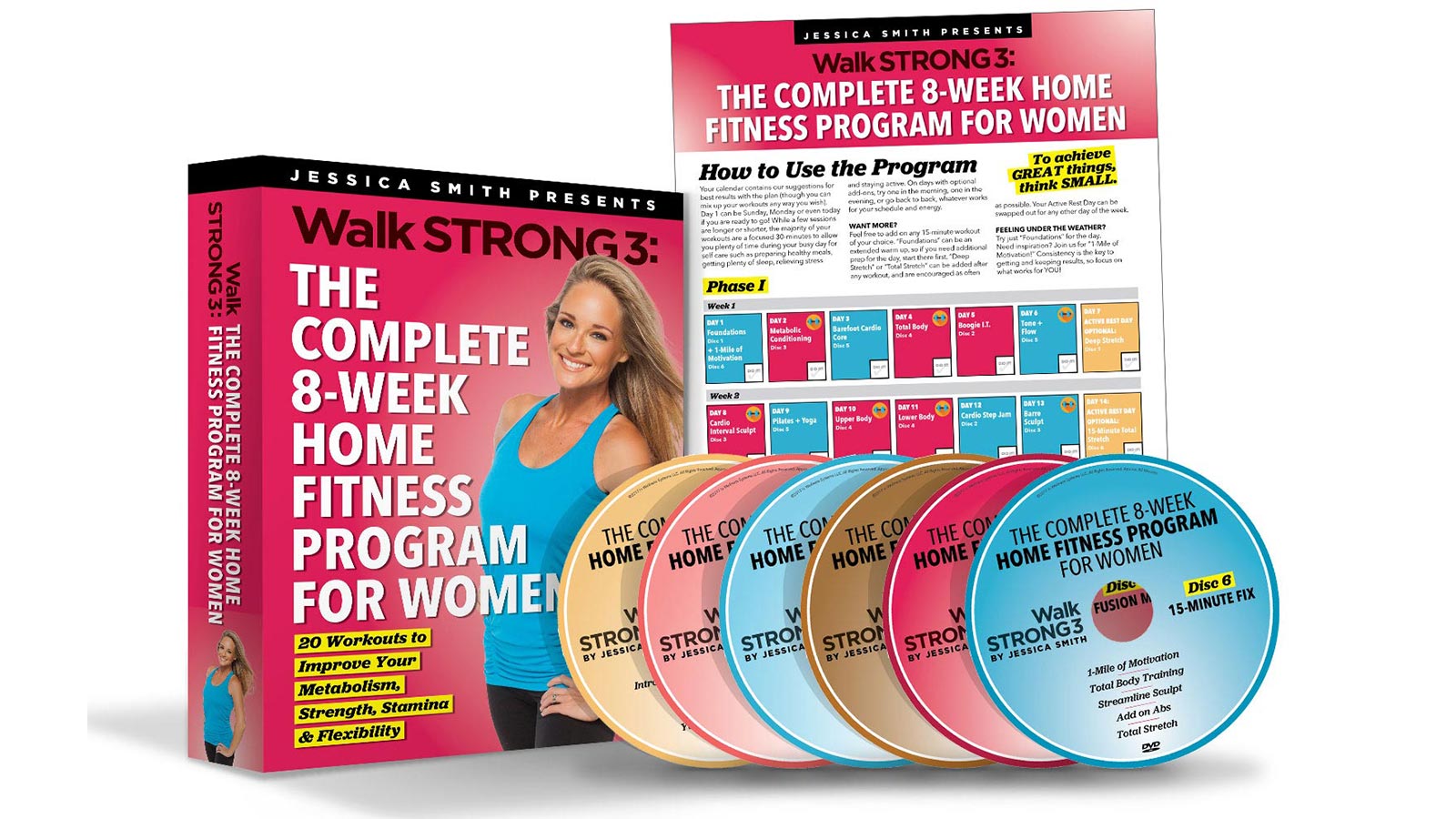 Walk STRONG 3.0
The Complete 8-Week Home Fitness Program
This third installment of our "Walk STRONG" series contains 20 all new, varied and focused workouts designed to amp up your metabolism, strength, stamina and flexibility, and our two phase, 8-week wall calendar shows you how to put them all together.
Fitness programs that fit your lifestyle.
We'll help you make movement a lifelong habit.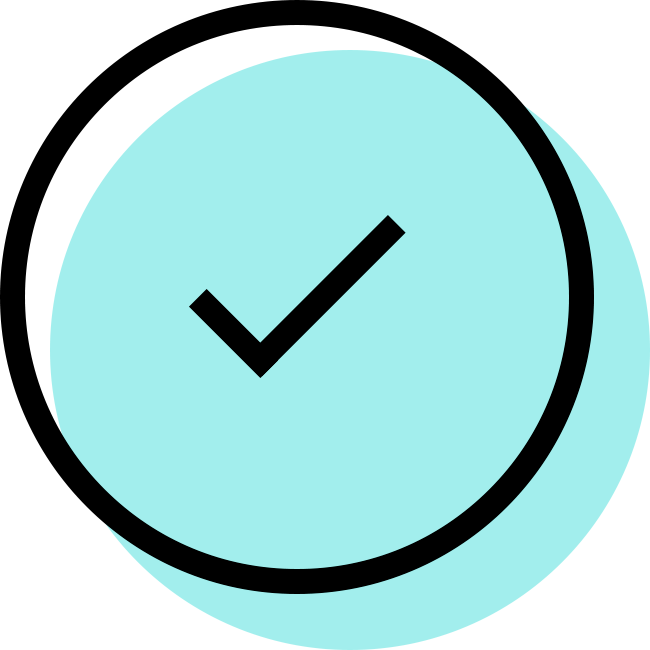 Get Moving
We make it easy to work out. You don't have to join a gym, buy expensive equipment or rearrange your living room. Simply pick a program and start.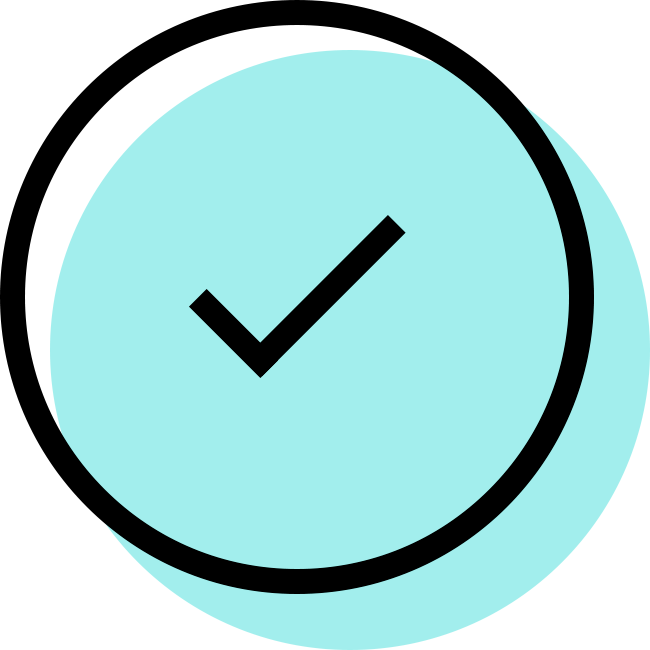 Get Options
Every workout includes options to match your current fitness level. As you build strength, confidence and endurance, you can increase intensity.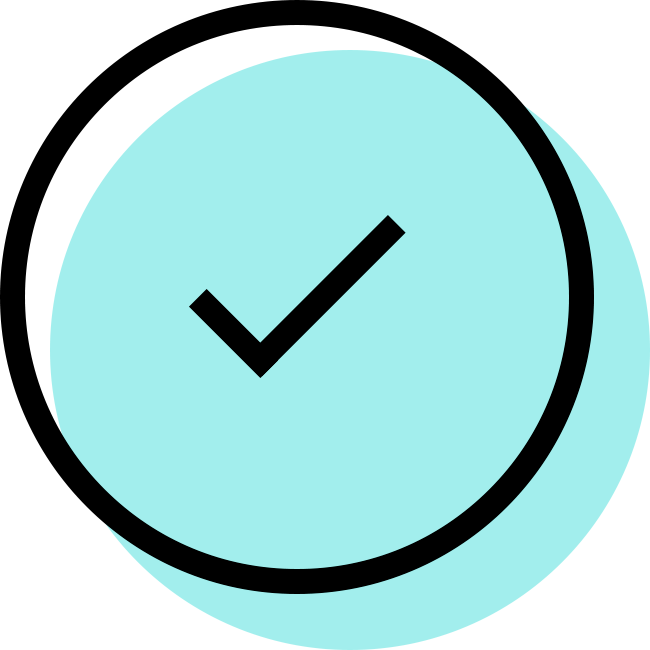 Get Results
All movement is life-changing. Whether you're taking your first step on a fitness journey or you've been working out for years, our workouts work.
What if I told you just 30 minutes of exercise a day could totally change your life? I know it's tough to believe, but it's absolutely true! When you have a mix of fun workouts you actually look forward to, you'll stick to your fitness program—which means you'll finally get healthy for good. When you follow the Walk STRONG program, you can lose inches and gain muscle. More importantly, you'll feel amazing: strong, healthy and energetic. 

You deserve this. Start Walk STRONG today.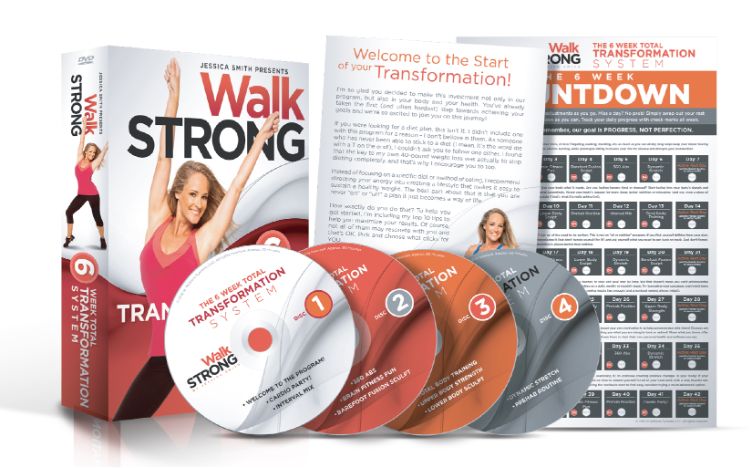 Walk STRONG: Total Transformation 6-Week System
Featuring ten 30-minute sessions, this comprehensive plan includes everything from brain fitness, prehab and interval cardio to muscle building. Using a mix of high and low intensity workouts, this series helps build your body up, not break it down.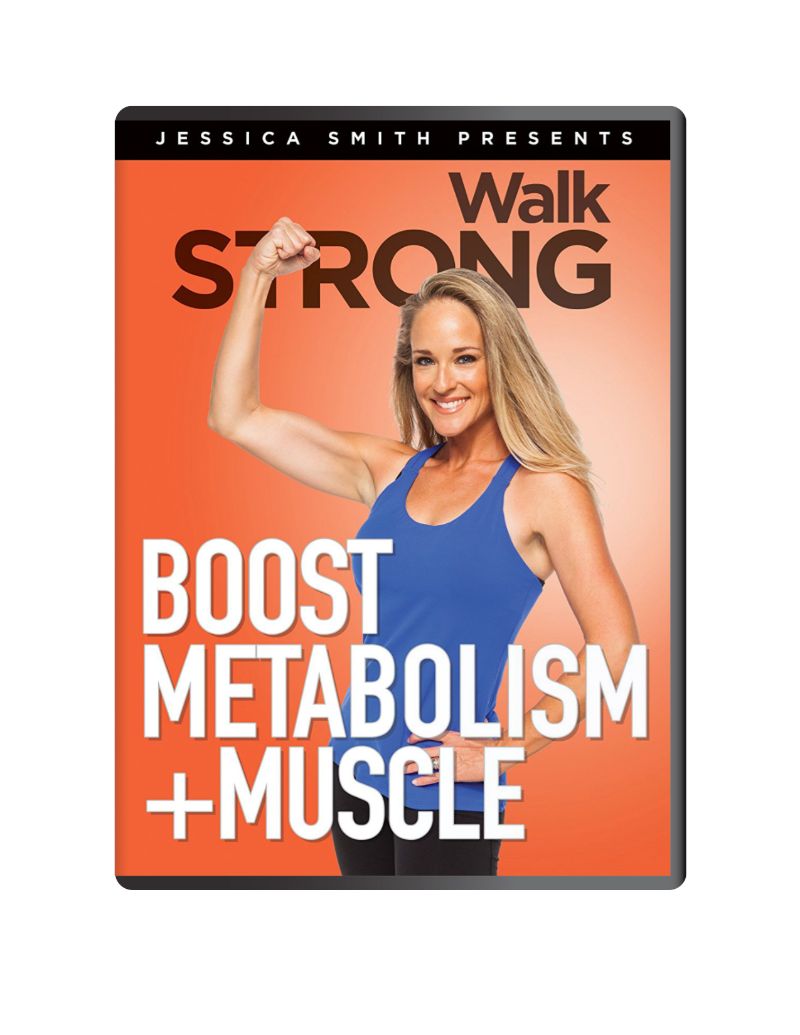 Walk STRONG: Boost Muscle & Metabolism
Build muscular endurance, functional strength, boost metabolism and even prevent or reverse bone loss with these three 35-minute metabolic conditioning circuits.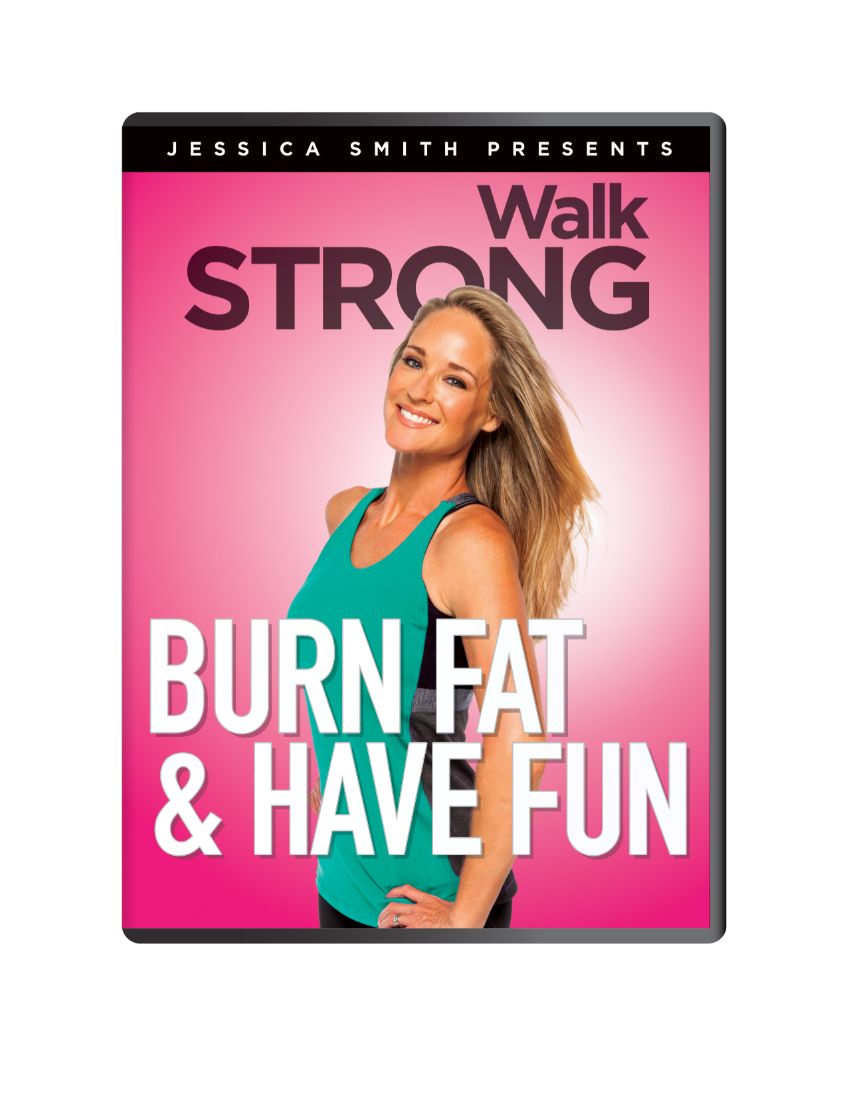 Walk STRONG: Burn Fat & Have Fun
Burn fat, build balance, coordination, agility, spatial awareness and more with these three creative, 30-minute calorie burning walks – no floor work at all.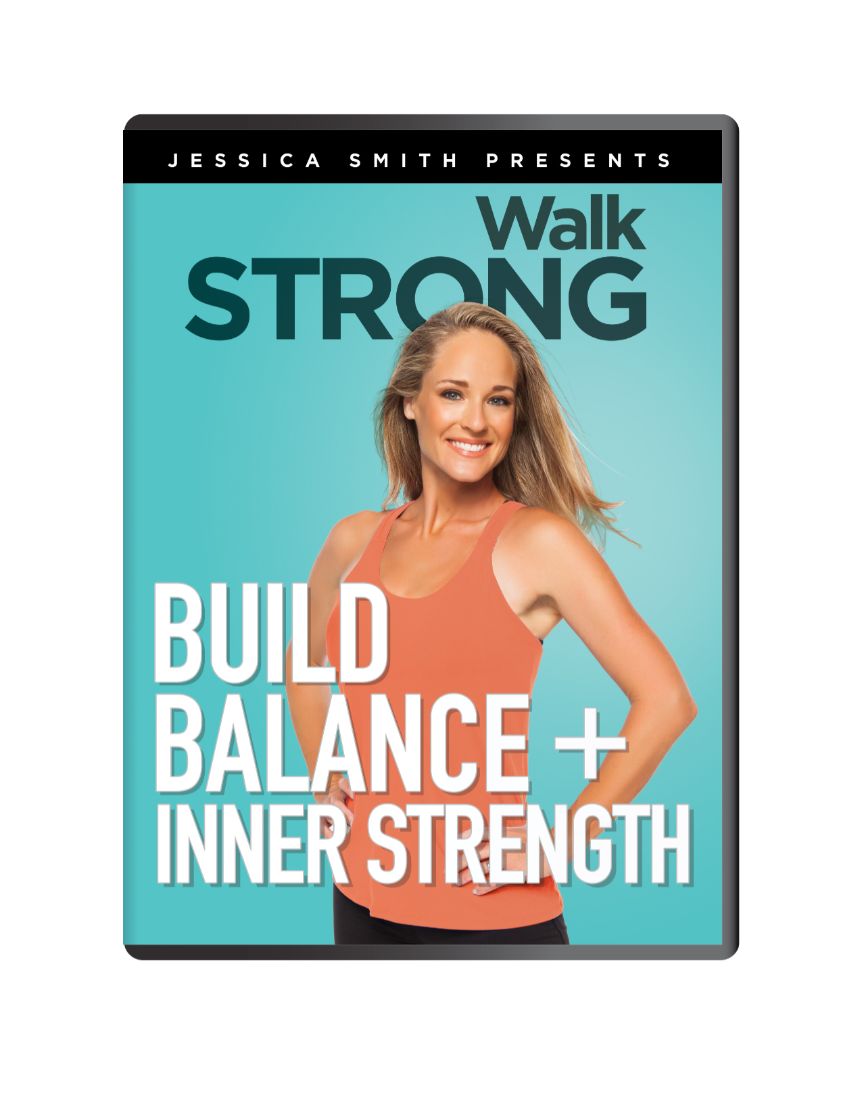 Walk STRONG: Build Balance & Inner Strength
Improve your balance, agility, posture, coordination and core strength with these three 30-minute fusion style barefoot sessions that combine elements of cardio, standing pilates and basic yoga – no floor work at all.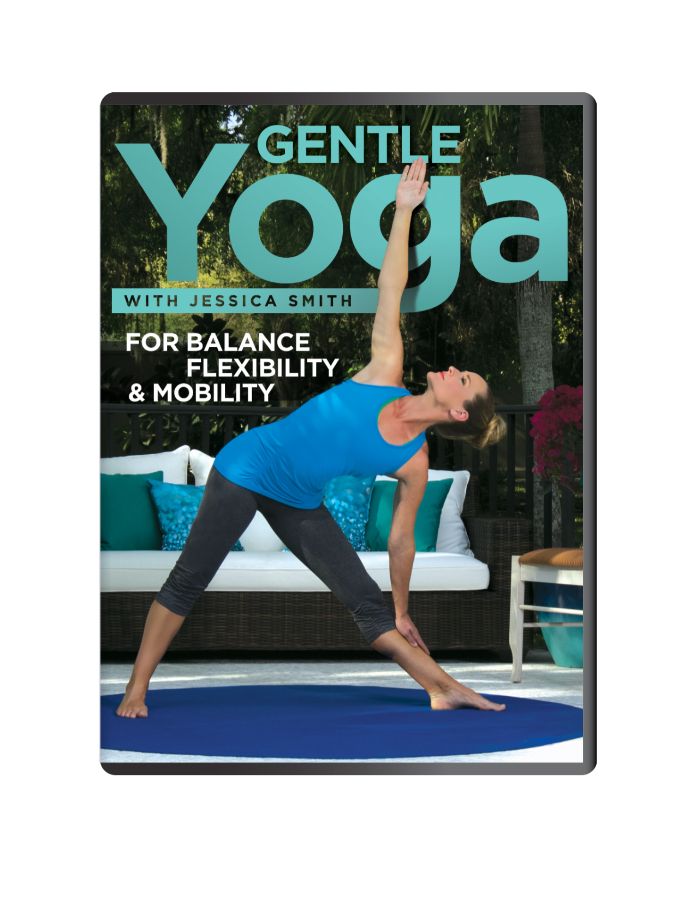 Gentle Yoga for Balance, Flexibility & Mobility
These easy, gentle and relaxing stretches are perfect for beginners or regular exercisers needing to add in more flexibility work (no chanting or Sanskrit terminology used, some chair modifications shown). Choose from four targeted, 20-minute flows (neck + shoulders, back + chest, hips + knees or total body).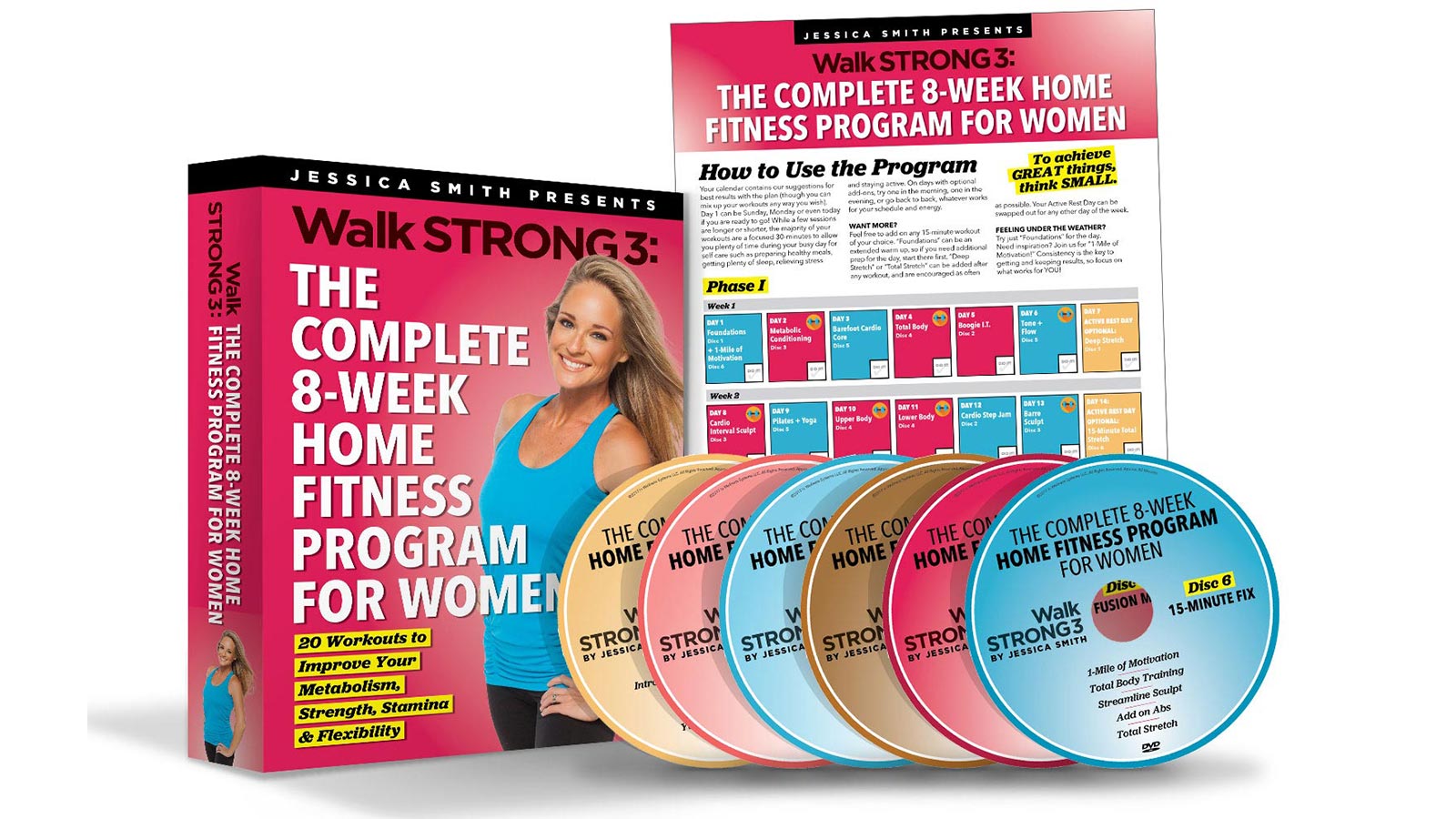 Walk Strong 3: The Complete 8-Week Home Fitness Program
This 20 workout collection builds upon our first and second Walk STRONG series, offering a progressive, multi-level program featuring various intensities and modalities (such as kickboxing, HIIT, strength with heavy and light weight rep and set schemes, alignment technique training, yoga, pilates and more) for maximum energy and continued results.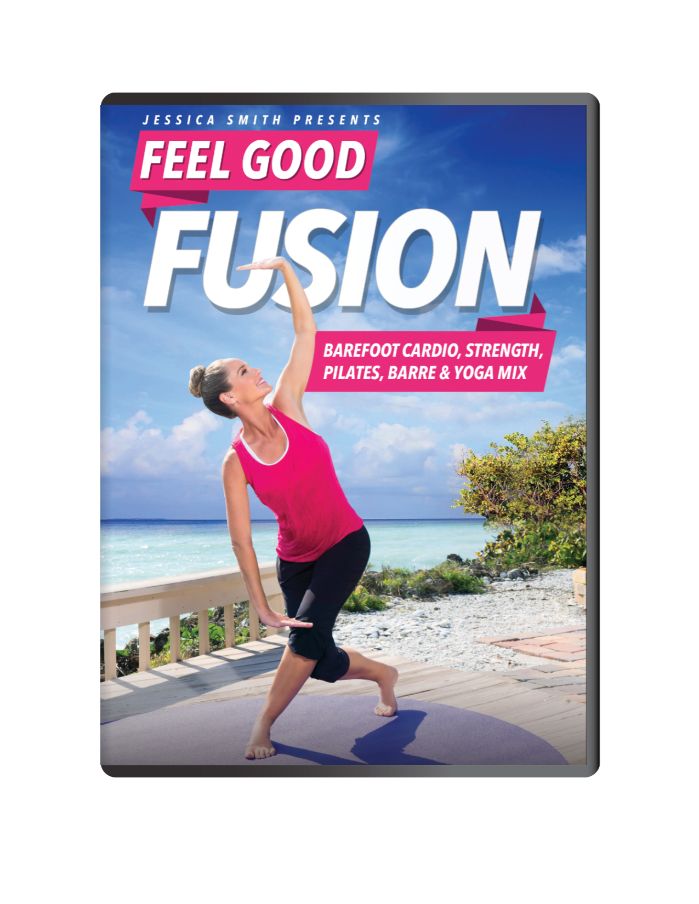 Feel Good Fusion
Join us for this floor-work free program (with the ocean as our backdrop) that contains two barefoot routines: 47-minute Fusion Strength, which sculpts and builds functional strength and stamina within the aerobic zone, and 35-Minute Flow Cardio, a flowing lower intensity, steady state cardio session for improved cardiovascular endurance, circulation, fat burning that helps to balance out the stress of high-intensity training on the body.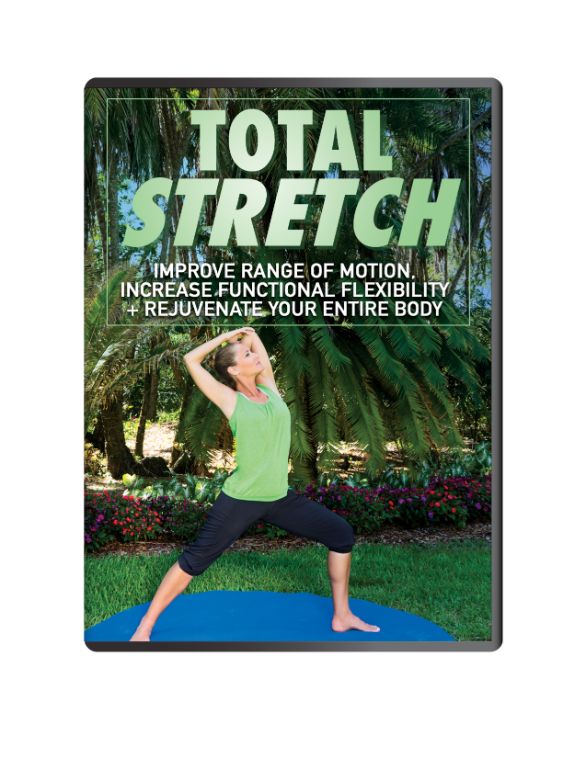 Total Stretch
This flexibility focused program (not yoga) contains: A 30-Minute Deep Stretch focused on slow and relaxing stretching techniques, 33-Minute Dynamic Stretch, a more active series to increase range of motion and mobility and 17-Minute Total Stretch, a concise, total body stretch that can serve as a solo flexibility session or a great wind down after cardio or strength exercise.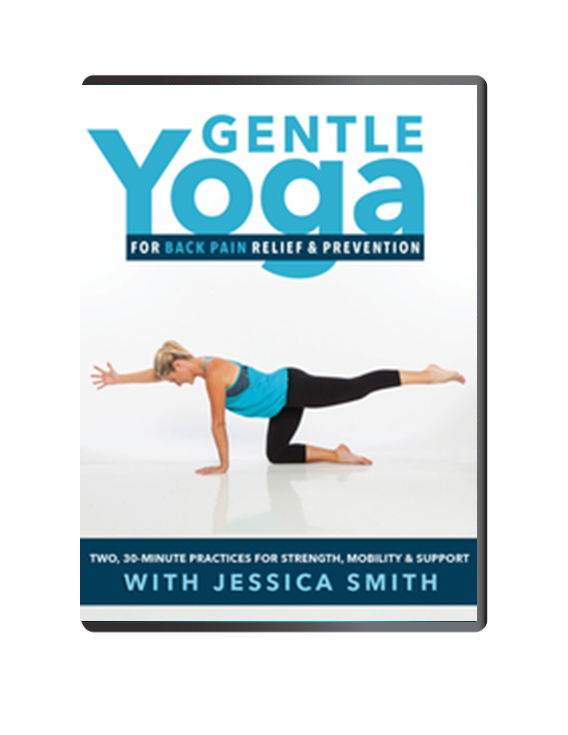 Gentle Yoga for Back Pain & Prevention
This basic level program contains two sessions designed with a back pain specialist for maximum safety and relief and features specific yoga poses and sequencing specific to back pain relief and prevention. No previous yoga experience is necessary to participate, and there is no Sanskrit terminology or chanting included in this program.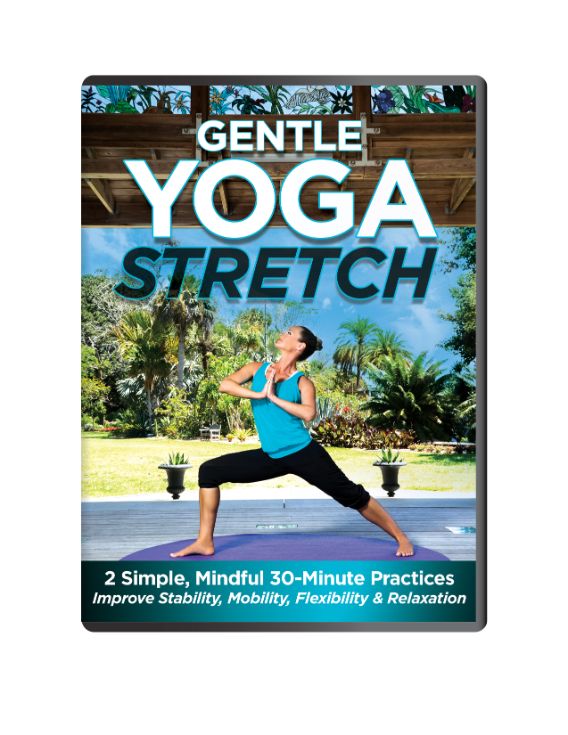 Gentle Yoga Stretch
This simple, gentle yoga-inspired program contains two complete practices filmed outdoors: 30-Minute Flexibility and Relaxation, for improved range of motion and mobility while enhancing the relaxation response for stress relief and resilience, and 30-Minute Stability and Mobility, to balance strength and flexibility for optimum stability and mobility in the muscles and joints. Great for all levels; no previous yoga experience required, no chanting or sanskrit terminology used.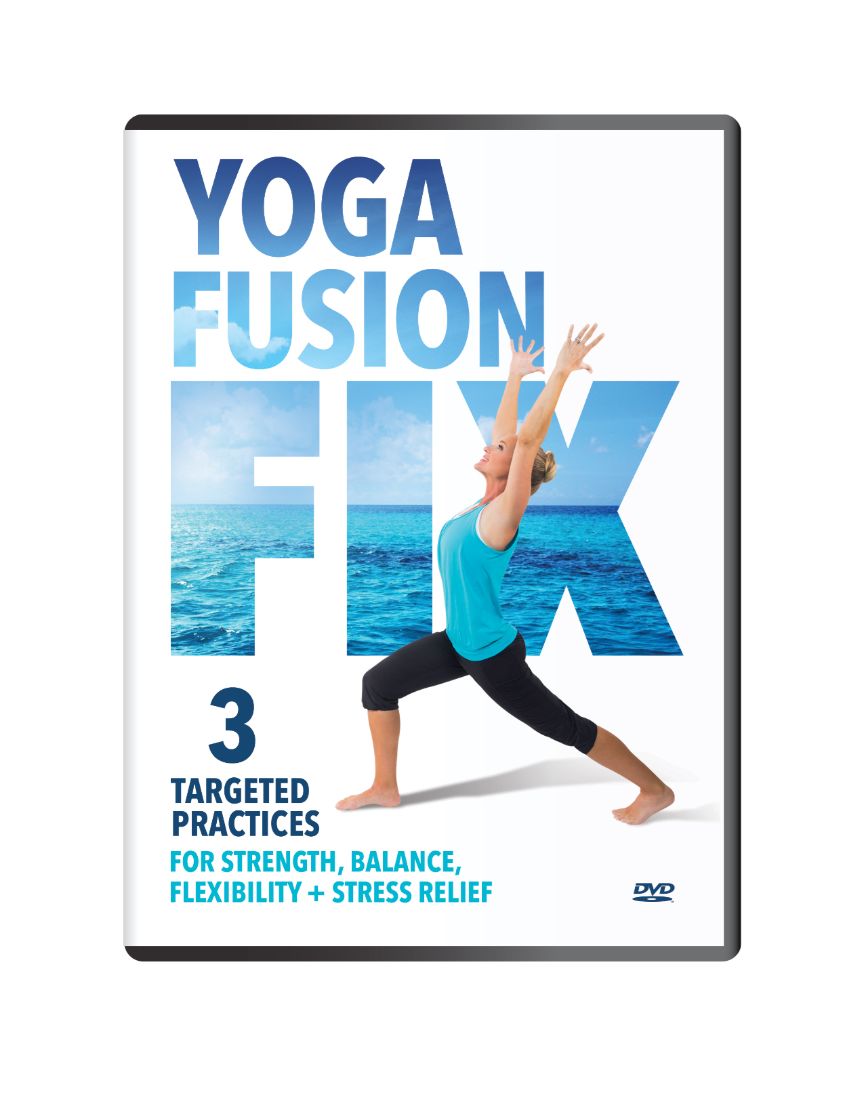 Yoga Fusion Fix
This program contains three complete practices that are easy to do at home and to fit into your busy week: 15-Minute Yoga for Stress Relief and Relaxation, 20-Minute Yoga for Balance and Core Strength and 30-Minute Yoga for Strength and Flexibility. Best for those with some previous exercise experience; no chanting or sanskrit terminology used.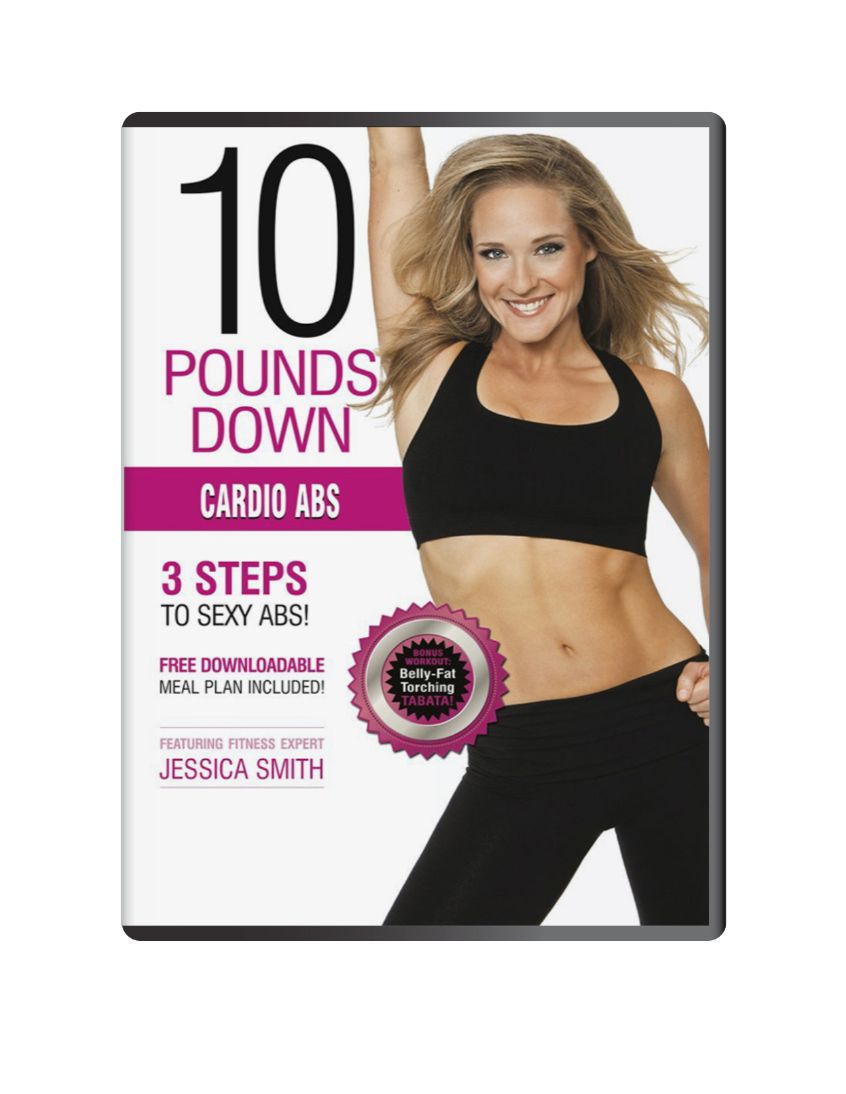 Cardio Abs
This intermediate to advanced level program combines HIIT cardio interval training, total body sculpting, targeted abs training plus a bonus Tabata session to maximize your flat abs results.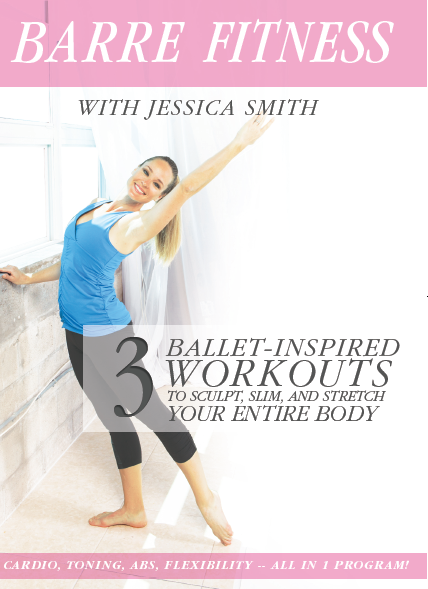 Barre Fitness
Tone, sculpt and stretch your body from head to pointed toe with this ballet-inspired workout program. This DVD, filmed outdoors, includes three 20-minute workouts that can be done separately, or all together for one complete class session.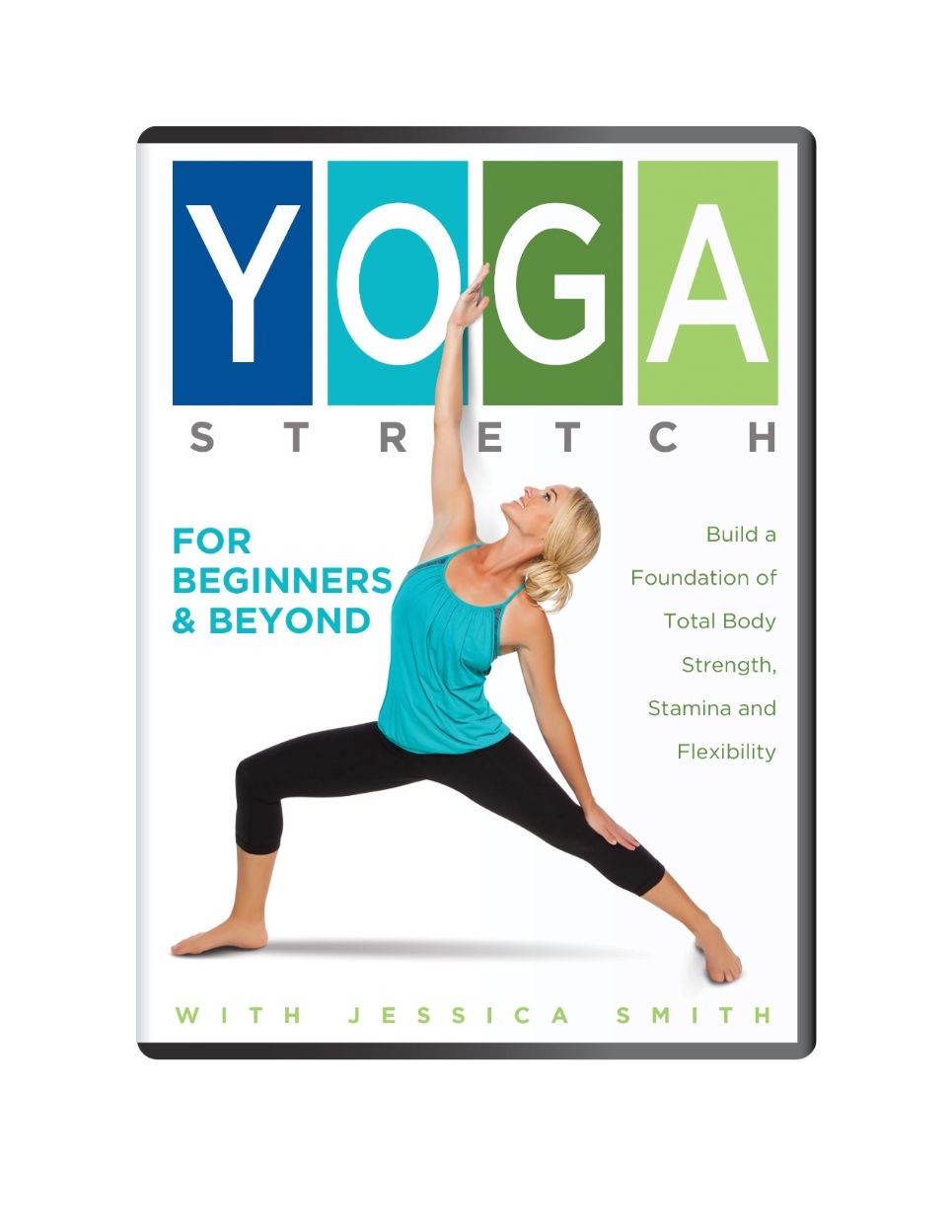 Yoga Stretch for Beginners and Beyond
Develop a strong foundation of total body strength, stamina and flexibility with these two 30-minute practices designed to energize and strengthen and relax and rejuvenate (no chanting or Sanskrit terminology used).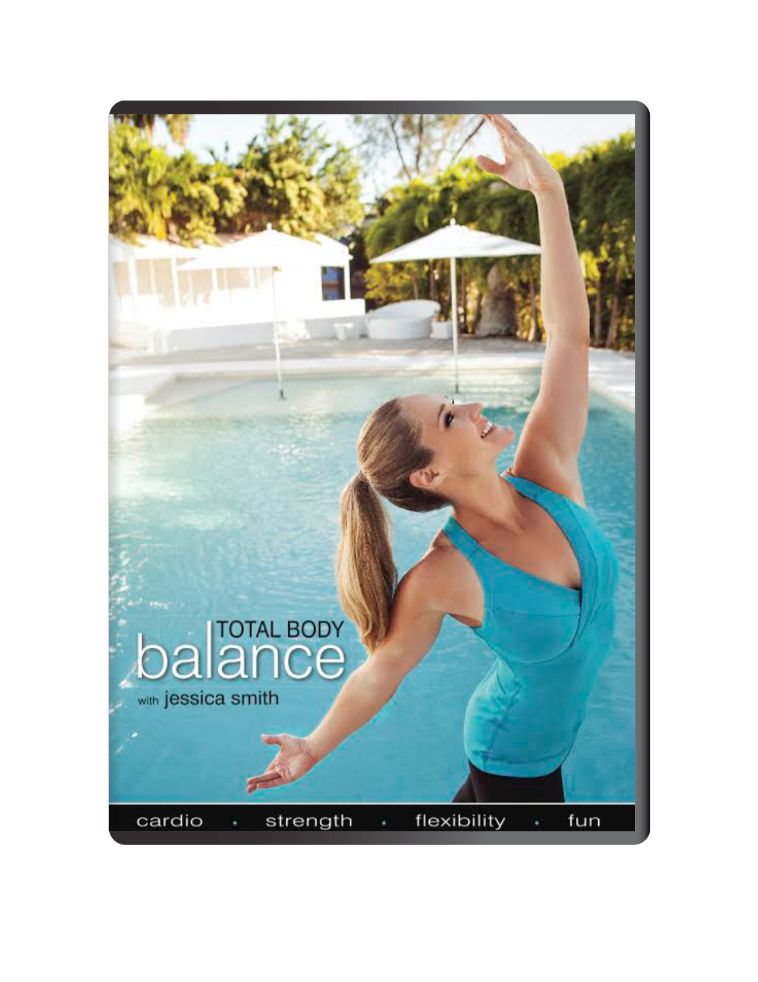 Total Body Balance
This 80-minute fusion style DVD combines elements of ballet, barre, yoga, Pilates and sculpting into four 20-minute barefoot sessions that help balance your body and energy.