Your support and feedback helps me to do what I love and keep on improving my products and services to meet your needs. Thanks for all of your kind words of encouragement – they are like big hugs!
Click here to read more inspiring success stories from actual members of our community and get motivated to start your own transformation with us.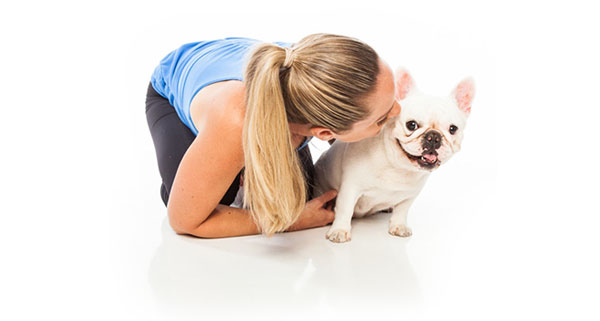 "Jessica Smith's… the instructor whose class you want to come back to over and over again, and the moves are easy, accessible, and totally un-intimidating"
Glamour
"You are changing my life and my body right in my own living room!" – Tima
"Your workouts feel like sunshine." – Lori
"I've done P90X, Zumba, had a fancy personal trainer– you are by far my favorite workout." – Maxine
"After working out in gyms for years, I am getting the best workouts of my life at home with you." – MJ Conner
"[Doing the Walk STRONG program] I love how my clothes fit and the "pouch" under my belly button is smaller. But what I really love is how I feel. I don't have aches and pains any more. No more stiffness when I wake in the middle of the night or get up out of the chair etc. I have no knee pain at all with your exercises and that too is a first. This is the first time in my life that I have exercised and not been in pain somewhere as a result of it! I am also not starving all the time. I can eat a couple cookies when the kids ask for homemade and not feel like I crave the whole batch. I don't feel as hungry throughout the day either. I can eat and feel satisfied. You proved to me more isn't always better and I guess I was just working out at too high and intensity and too much repetition. I feel so much better!" – Karen
"I am 58. I've lost 12 kg over a few months, I've got my 6 week challenge Walk Strong DVD and I'm smashing it. I love me for a change and I still have 5kgs to lose but I enjoy the exercise and the Jessica Smith 'society' of women for support. Why did I waste 20 years, never again. Thanks Jessica for making exercise fun, different and never a chore." – Sandra
"I have been STRUGGLING the last few months with approaching 40 this year and my pants getting tighter and bouncing from workout plan to workout plan. I tried some well known 'beat yourself up' ones and was ravenous and ate everything I could find (my sugar cravings were out of control) and I burnt out because after a few weeks, I didn't have enough adrenaline to continue. I always, always come back to your rotations. I worry that I'm not burning enough calories, or losing fitness gains, because how could I be making progress when I don't feel like I got hit by a truck and I actually enjoy it? Happy to say, I'm only three weeks into Walk Strong and I have already seen a difference in my body. My cortisol must be going down because my stomach is flatter. My muscles are actually sore and getting more defined with your gentle approach, and my flexibility has increased exponentially! Thank you for always reminding us there is another way, if you want it, that is just as successful (if not more!)." – Kristen
"I've been looking for exercise videos that have modestly clothed instructors, are fun and keep my attention, aren't too long (I have little kids!), are low impact and still give me that hard workout feeling and focus more on health than "bikini ready bodies" — I was on the verge of giving up…then I found your site. Thank you, thank you!" – Terra
"I just want to thank you for your incredible videos and for changing my life! I used to think that exercise is a bad thing, a punishment. I realised that exercising is not a punishment but a treat after a long day and do your workouts nearly every day. My belly fat is smaller and I'm really happy, energetic and confident." – Adrienn
"You are seriously the only way I was able to keep in shape during my pregnancy and have the motivation to get back into it after. I love your workouts!" – Christie
"Since January, I have changed my diet, and started using your videos and have lost 80 lbs. I am happy to say I have gone from 250 lbs to 148 lbs, and I am down to a size 8 from a size 16 (I have not been a size 8 in my adult life, even in high school I was always a plus size this is the smallest I have ever been!). I have to say I have tried gyms, classes, Zumba, and nothing keeps me motivated except the glimpse of Peanut and your goofy personality. Thank you for what you do." – Lisa Ricci
"You have helped me lose almost 25 lbs. I feel so great and I can't stop telling everyone that asked where to find your workouts. Girl, you have it all figured out! That sweet little dog of yours is great for distraction from the hard work. You always make me smile, and you're so down to earth. The BEST thing ever. Thanks again for all you do." – Sarah Skeels
"You have changed my whole attitude to working out, I get up extra early every day to exercise before going to work now which I never thought I'd do!  Thank you so much." – Sarah
"It's been one year today that I have been religiously working out with you. I'm happy and proud to say I'm stronger, healthier and my ROM (range of motion) and flexibility have increased greatly. And I'm (drum roll) 40 pounds lighter! Thank you so much for bringing me back and helping me stay!" – A Inman
"I can't tell you how much I appreciate you always giving a low impact option, as I have issues with my knees. I have bought countless workout videos that I've not been able to stay with because of the impact. You are honestly one of the best video instructors I've ever seen. I never have to stop and say "what is she doing" and you always make the workouts fun." – Jessica
"I'm a stay at home mom to two toddlers and started working out to your videos about a month ago. It has really helped me feel a lot better during the day and I really look forward to working out time… my children also really enjoy your videos. They like to see what Peanut is going to do. My 4 year old walks around the house pretending to be you saying, "I'm Jessica, we are going to do some ballet inspired movements today." She also pretends her 18 month old brother is Peanut… often when Peanut wakes up and starts licking my two join in and start trying to lick me. Thanks to you and Peanut working out is fun for the whole family!" – LeAnne
"I discovered your youtube workout videos last week. I've worked out with you 8 times in the last 7 days and I absolutely LOVE your videos! Your cheerful disposition, soothing encouragement and playful demeanor are exactly what I need. I actually look forward to my workouts with you in the mornings!" – Barbara
"Thanks for having workouts that allow those of us previously injured to not re-injure ourselves while trying to get fit. I've tried an Insanity workout and although I like the concept, my left leg is ready to detach and move to parts unknown. Then I found your stuff. It may take me longer but I won't need replacement parts to get where I'm going." – Jen
"I absolutely love your variety of workouts, unlike anything I have seen before, they are super easy to follow but great workouts. I love that you do it at home, it feels like working out with a friend. You look fabulous but you do not show it off and you show a genuine desire to help and share your knowledge with others." – Isabel
"I wanted to share not my story, but my 11 year old son's. He is currently recovering from a concussion and the physical therapist required him to walk. I turned to your videos and they are wonderful for him. He loves working out with you too and always enjoys Peanut's antics. So, I wanted to thank you for aiding him in his recovery! He is making great progress. Your videos make it fun and easy to exercise. Thank you for your many videos and all that you do!" – Teresa
"I had a baby in March of 2012 and have been trying to work out and get my pre-baby body back. I tried numerous workouts and nothing was working. All it did was make me tired and dread the workout for the next day. I do not feel that way with you at all. My cousin recommended [your videos] and within the few weeks I have worked out with you, I feel amazing! I feel stronger, more energetic, happier, and I even sleep better. Thank you so much for all of your fun videos that keep me going!" – Cayce
"I have been doing your workouts for a couple of years. You have been a God send! I love the variety, most of all I love that you have the weeks routine set for me. I feel and look good. My clothes are comfortable and I look like a happy, fit, 45 year old mother of 4.  I want to say thanks for reminding me that this is not about a 'sexy' body but about fitness and ultimately about my health. I sleep better, I feel better and I am sick less (or never!)" – Jen
"You inspire me to work out even when I feel dead tired or feel like throwing the ball. It's not only about getting ready for bikini season or fitting into a nice dress, it's about a commitment to oneself to be healthy, something you emphasize a lot in your videos and brings me down to earth when I get frustrated with certain parts of my body. I already make it my daily appointment to workout with you and see Peanut!" – Elisa
"To be able to turn on my computer and have you two in my living room, live from your living room is just so incredible. I feel like I'm working out with a friend. Your personality simply shines through. You're an inspiration." – Kerryn
"I just have to say that I've been doing your home workouts since I had my son 4 months ago and I've lost 47 pounds so far! I'm back to my pre pregnancy weight of 130lbs. I can't thank you enough! The workouts are hard but super fun and most importantly they bring results! You rock sister!" – Gabriela
"In the past 7 weeks I have been working out with your DVDs and your YouTube videos and have lost 5lbs, 4 inches off my waistline and am fitting into many of the clothes I wore before my weight gain. My most notable difference is that I finally feel motivated to exercise and I am having fun when working out! Thank you for helping me tone up and feel happier. You are an amazing instructor and I have been recommending you to all my family and friends." – Kim G
"I would really like to thank you for all your videos out there. They inspire me to never give up and you make working out the most fun activity ever!" – Anushka
"I love your videos Jessica— they are a simply the BEST… Your workouts make exercising enjoyable, and not another task to cross off my neverending to-do list. The moves are doable for every skill level, yet challenging enough to really make me sweat, and your positive attitude helps get mornings off to a great start. I always rolled my eyes when I'd hear people say they look forward to their workouts. Now I know how they feel!" – MJ
"I wish I had found you years ago! You have motivated me to get rid of the pounds I gained with my 2 kids! Your workouts are AWESOME! They are easy to follow & easy for this out of shape mama to keep up with!" – Sally C.
"You are my favorite fitness instructor. I have many other workout DVD's led by other instructors, but none can compare to you. For those of us who exercise at home, it's not just the quality and variety of the routines that matter but also the personality of the instructor. You're upbeat and fun and your sunny disposition helps me through to the end of the workout. Please know you are making a difference in people's lives- mine for sure!" – Carrie P.
"I just wanted to say I am a huge fan. You are so high energy and positive, it's infectious. You are very approachable and your passion for fitness and helping others shines through in all that you do. I love that you don't push some crazy diet, we all have our indulgences. Your workouts are always easy to follow, challenging though approachable, and never boring!" – Krista B.
"You have inspired me to keep going, and with every workout, I get stronger physically and mentally. Finally I feel like I have a handle on things in my life. Every day is for something. I didn't used to feel like that. Thank you for all that you do for me and countless other women who needed to make a change. In my case, everything is changing, and I am happy to have that happen." – Jackie C.
"Its crazy but after finding your channel, I began working out everyday as opposed to just 3-4 x's a week, that's how much I enjoyed it! You helped me realize that fitness doesn't have to be so hard all the time in order to achieve progress; I broke a sweat and felt great after doing your low impact workouts; I've also learned that low impact doesn't mean low intensity! I love your cuing and approach, as its very comfortable and non-intimidating…I literally feel like I'm working out with a friend at home. Thank you!" – Tayna
"I love your videos! My body has never felt so good. Thank you Jessica! I am telling all my friends." – Jen
"I bought your DVD and was in love instantly with the way you exercise. Now, I'm NOT an exerciser. Was overweight/obese for quite an amount of years. When I bought it, I thought: " What the hell, lets see if I can actually do exercises for longer than my 'attention span.' Well, 29kg lost later, numerous amount of cm (inches) from a size 44 to 36 in almost a year's time? I suddenly can't believe that I was obese for soooo long. You REALLY make it worth it, your motivation, endurance, and just plain "lekker" (addictive) way of exercising. And now I'm going to sound like one of those teenage groupies at a Justin Bieber concert when I say: I LOVE U JESSICAAAAAAAA" hahahaha.  Thank you AGAIN, you made my "NEW" life possible!" – Eleanor
"I workout at home. I typically workout with Cathe Friedrick, Kelly Coffey-Meyer, and Amy Bento. Now, I have 4 of your workout DVDs and I love them. I consider myself an advanced exerciser and I am 57, but your workouts are a challenge to me, and you are fresh in many of your moves. Thank you for your wonderfully well cued workouts that are easy to fit into any daily schedule. You are inspiring, motivating, and fun to work out with! No excuses. Thank you!" – Karen
"I have been following your workouts for about 8 weeks now and have dropped about 15 lbs and two inches. I am also training to get my black belt in karate and my stamina and strength have noticeably increased. You are energetic and positive and you clearly enjoy your classes as much as we do. Thank you for making it fun!" – Sherry