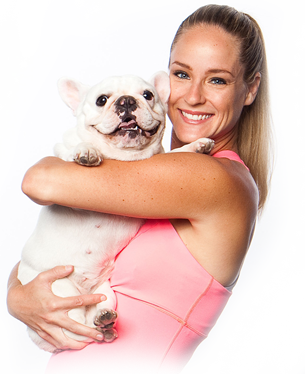 What is JESSICASMITHTV?
Our mission is to make fitness not only effective, but FUN!
Forget expensive gym memberships, extreme workout programs and fancy infomercial products… the key to success with any workout program, hands down, is CONSISTENCY.
Our goal is to help you find movement that you enjoy (and actually want to keep doing) so you'll never have to "work" out another day in your life!
You won't find any crazy exercises, revealing outfits or negative energy here; just common sense fitness, advice and support from a friend and certified fitness professional (and her french bulldog).
Join us for a workout anytime on our YouTubeChannel JESSICASMITHTV and check out our line of home exercise video programming available exclusively on DVD on Amazon.com or via digital download in our store here [no internet connection required after you buy and download your videos!].
CLICK HERE to join our community today to find out just how easy exercising can be!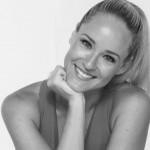 Meet Jessica
As someone who struggled to lose weight for years, Jessica found that the key to her own 40-pound weight loss was making small, healthy lifestyle changes that led to big, lasting results. Now, as a certified wellcoach, fitness instructor and personal trainer, she has spent the last 15 years helping students and clients reach their goals in New York City, Los Angeles and Miami, and now reaches millions online through her YouTube Channel and home exercise DVD series.
Recently named one of America's Hottest Female Trainers and as one of Sharecare's "Top 10 Online Influencers," she has created several internationally recognized home workout DVD programs and is the host of JESSICASMITHTV on YouTube. With a BA in Communications from Fordham University, Jessica has held certifications from the American College of Sports Medicine, the National Academy of Sports Medicine, the Aerobics and Fitness Association of America, the International Sports and Conditioning Association, Powerhouse Pilates (in both mat & reformer method), Martial Fusion and Johnny G's SPINNING™ Program. She's also a huge fan of chocolate, puppies and sneakers.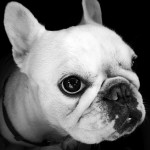 Meet Peanut
A frisky french bulldog, Peanut's mission is to help our community members remember not to take their workouts too seriously (it's only exercise after all!). With a degree in napping and bone chewing, she loves to provide plenty of entertaining distractions during tougher exercises and aims to remind viewers that with pets, kids and spouses to deal with, home workouts aren't always perfect — and that's OK. To learn more about Peanut (or just to look at more of her puppy pics), click here.