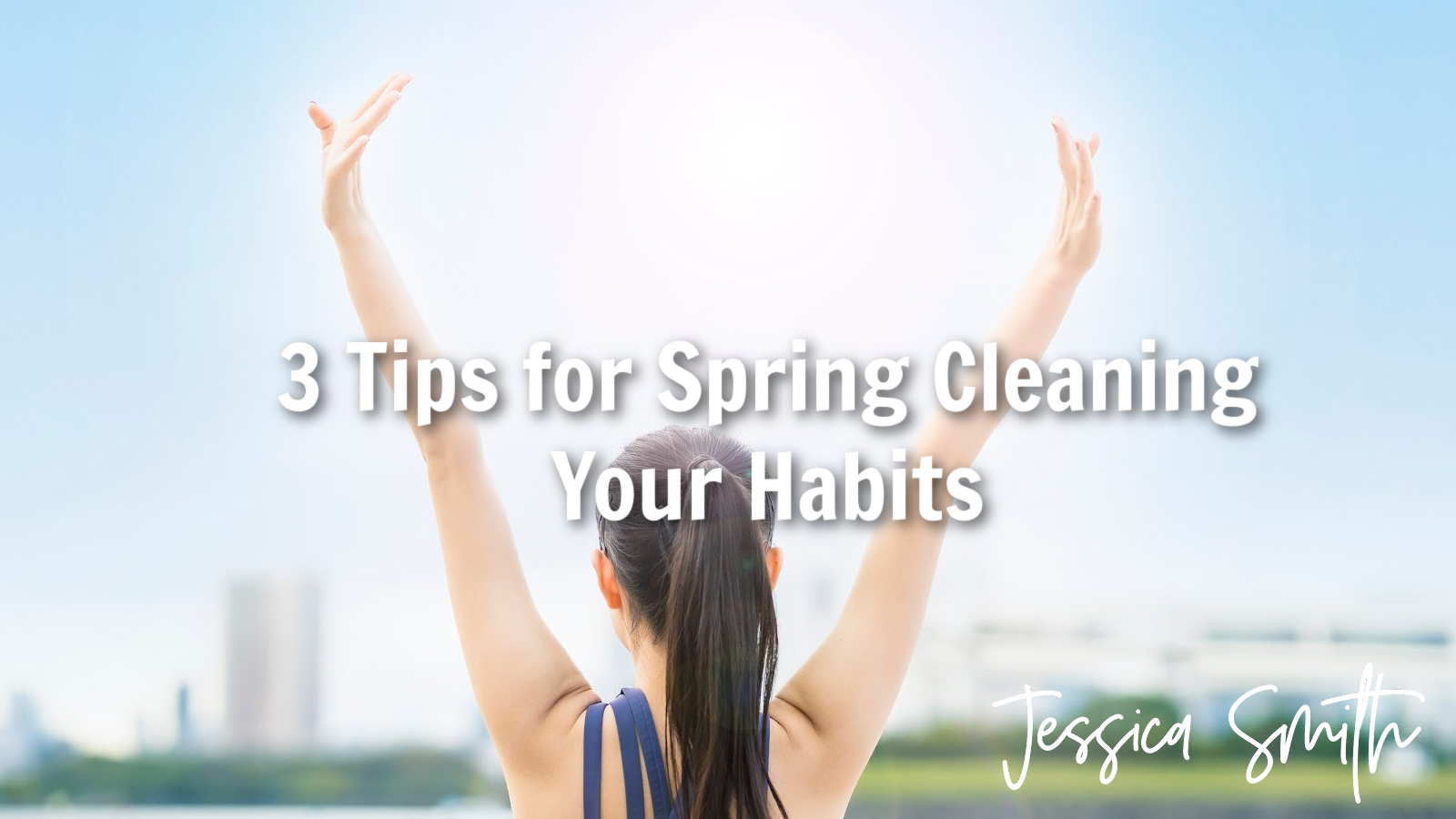 We are excited to share this special guest post from Rebecca the Dietitian! We recognize how much the way you fuel your body influences your exercise results, and are excited to be able to bring you Rebecca's sound eating advice to help you optimize your health, enjoy eating and get the most out of your workouts. We hope you will check out her post below and look forward to learning more from her. If you are in need of more guidance when it comes to nutrition, her comprehensive course, "Nourished & Fit" teaches you everything you need to know in order to lose weight, increase your energy, and balance your hormones (while enjoying delicious food of course)! Along with the course you will be invited to monthly group calls and a private Facebook community of amazing, supportive women. Please check out this link here to learn more (be sure to use the code 'JSTV' for a 30% discount).
Spring is a time of new beginnings, and many of us take this season of warmer weather and baby plants and animals as a time to reset our environment. What if we also took inventory of some of our less helpful food and lifestyle habits and did a little spring editing there as well? Consider the following questions:
#1: What foods are in your regular routine that aren't serving you?
Take inventory of the things that you eat on the regular. Indulging in less-healthy options on occasion is a perfectly healthy thing to do. However, if there are some food items that you consume once or more every day and you know that they aren't helping you feel your best, maybe now could be the time that you find a substitute.  
Some examples:
Swap your daily soda for an unsweetened tea, flavored sparkling water, or a healthier version of soda 

like Olipop

.  
RELATED: EATING WELL BECAUSE YOU LOVE YOURSELF (NOT AS PUNISHMENT)
#2: What habits aren't serving you?
Are there things that you do often that don't serve your health and fitness goals? This could be anything from not getting enough sleep to snacking on chips when you're stressed, even though you always eat the whole bag and then feel sick.  
Is there any habit that you can change that would make you feel better this spring? What can you do to help support yourself in making this change? Can you enlist the help of your family or friends or a therapist? Can you set up your schedule and your house to support your goals?
RELATED: THIS IS THE #1 THING TO FOCUS ON FOR WEIGHT LOSS (HINT: IT'S NOT WHAT YOU THINK)
#3: What can you add to your day that would help you feel amazing?
So often, we focus all of our energy on taking things away to get healthy, but adding some nourishing choices can be just as effective. Can you add fruit, veggies, healthy snacks, healthy meals, or more water? Can you add a walk, meditation, workout, or some quality me-time? Can you add connections with friends and loved ones who always help you feel good? How about an extra half-hour of sleep? What one or two things can you think of to add that would really make a difference for you?
RELATED: 9 LESSONS I WISH I'D LEARNED SOONER
I hope that these questions help you feel amazing this spring. I would love to hear what you're going to shift for your wellness- let us know in the comments below!