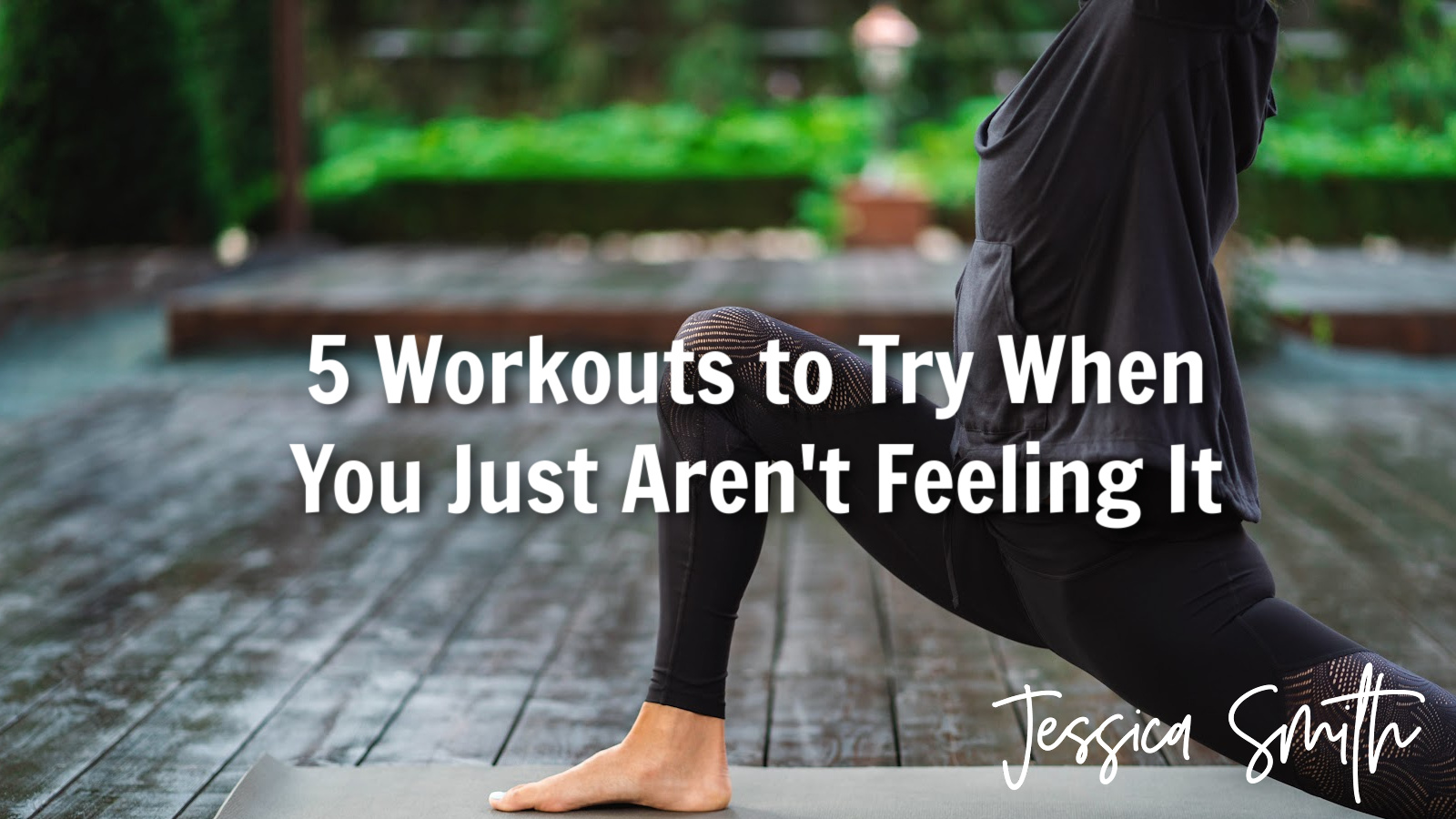 You already know how good exercise is for you. But let's be honest – as dedicated as you are to your workout routine, there are some days when you just can't get going. I feel you!
If taking a rest day (an excellent option if you are feeling low energy or not up for exercise, btw-) isn't what you want, I hope you will check out these sessions to help support your movement habit (even on those more low-mojo days). 
If you need:
Some simple, something-is-better-than-nothing steps, try:
1-Mile Walk and Talk: Let's Move!
"Thank you! I (wasn't) feeling it today but I wanted to do something. Something is better than nothing." – Amy
A complete, total body strength workout in less than 15-minutes, try:
"I love having shorter workouts that pack a lot! Sometimes, you don't have the time for 30 or more longer workouts and other times you just don't have the energy or mental wherewithal to do something longer! So, workouts like this are great to have on hand!" – N Steele
A little bit of movement, but not a full-on workout, try:
COZY SWEATER WEATHER WARM-UP | UNDER THE WEATHER SORE MUSCLES ROUTINE
"Sometimes, yoga or Pilates just does not fulfill the desire to move through space, but dance or cardio is too much. (Right now, it's a chilly, late Sunday afternoon: not a time when I feel like revving up.) So, thank you SO much for thinking to create this." – Ellen
A gentle way to work out the kinks first thing in the morning, try:
"This is exactly what I've been looking for. When I wake up I'm always quite stiff, and even many yoga classes aren't dynamic enough/holding poses too long first thing in the morning." – Elfie
To relieve stress or anxiety, try:
"This was so nice! I can really feel my muscles, but also feel relaxed and energized. Love the end part with the 3 G's, so good to do this frequently :)" – Rachel
"Buying your library may be the best money I spent this year." – Maria
Are you in need of more structure for your workouts this year? Need more motivation and options to keep moving?
We're here to help!
Did you know that our new "All Access Pass" grants you yearly access to our entire library* of workouts? Learn more, see all of the programs included, get answers to FAQs and more here: https://jessicasmith.fitness/
Do you already have our "All Access Pass?" Be sure to check out this page here for help getting started, finding our program progression schedule(s) and more: https://www.jessicasmith.fitness/aap-welcome
*Special courses such as our "Lift and Shift" program not included.