(It's kind of like shark week, but less scary and better for you)
Think of a strong core as your body's support system – these muscles help you stand taller, move more smoothly, and potentially even lift more weight safely. By stabilizing your spine, your core muscles provide you with a strong, stable foundation for everyday activities like lifting heavy objects (like your toddler) and assist with movements that require balance and coordination (like jumping over that puddle at the last minute).
A strong core may also help boost your workout performance too, which could translate into both a better fitness level and faster results. One 2009 study done by researchers at Barry University found that 6 weeks of core training drills helped improve the performance of recreational and competitive runners.
And while it's not a great idea to work your abs, in the same way, every day because it can lead to muscular imbalances, back strain and even overuse strain or injury (so please skip those 100 rep challenges!), you can safely and effectively train your 'core' muscles (which we use in almost everything we do!) on a daily basis with a smart and balanced rotation.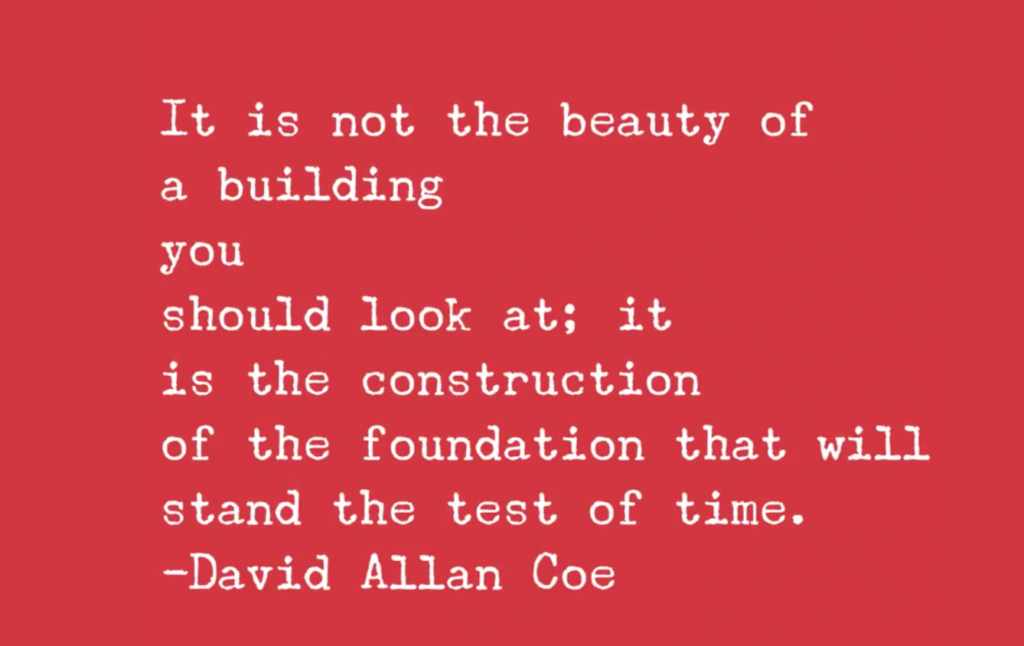 Targeted abs workouts can be great for engaging and strengthening the core, but don't forget that you can also get build core strength from focusing on it during your total body workouts as well. Aim for a mix of training that works your core in a multitude of ways, including exercises that involve challenging the core muscles to do what they are designed for — to stabilize your spine. Most of our workouts involve engaging the core in some way, here are a few routines put together into one weekly rotation that you might want to try that really zero in on core strength.
Feel free to follow along using the DVD/digital recommendations with any programs you may already have in your library, and/or use the video options that are available FREE on our YouTube channel. As you go through each session this week be sure to really focus on engaging through your core muscles whenever appropriate to maximize the core strengthening benefits of each routine:
MONDAY: 30-Minute Total Body Training from our "Walk Strong: 6 Week System" DVD and/or 15-Minute Streamline Sculpt from our "Walk Strong 3" DVD; OR 30-Minute 2-in-1 Toning and/or 20-Minute Circuit on YouTube
TUESDAY: 30-Minute Core Control from our "Walk Strong: Build Balance & Inner Strength" DVD and/or 20-Minute Floor Barre from our "Barre Fitness" DVD; OR 20-Minute Standing Pilates Fusion Abs and 25-Minute Abs, Butt & Thighs Barre Workout on YouTube
WEDNESDAY: 28-Minute Total Abs Transformer from our "Cardio Abs" DVD and/or 30-Minute Total Focus from our "Walk Strong: Boost Metabolism & Muscle" DVD; OR 30-Minute Travel-Friendly Cardio Strength Circuit on YouTube
THURSDAY: 30-Minute Barefoot Cardio Core from our "Walk Strong 3" DVD and/or 20-Minute Core Stretch from our "Total Body Balance" DVD; OR 45-Minute Cardio Ball Ballet on YouTube
FRIDAY: 30-Minute Cardio HIT! and/or 30-Minute Pilates + Yoga from our "Walk Strong 3" DVD; OR 30-Minute Kickboxing Cardio Abs and/or 12-Minute Standing Pilates for Flat Abs on YouTube
SATURDAY: 47-Minute Fusion Strength from our "Feel Good Fusion" DVD; OR 30-Minute Fusion Sculpt on YouTube
SUNDAY: 20-Minute Yoga for Balance and Core Strength from our "Yoga Fusion Fix" DVD, and/or 20-Minute Dynamic Stretch on YouTube
Click here to download a printable, pdf version of the weekly schedule. (Big thanks to community Jennifer S. for sharing her calendar with the team!)