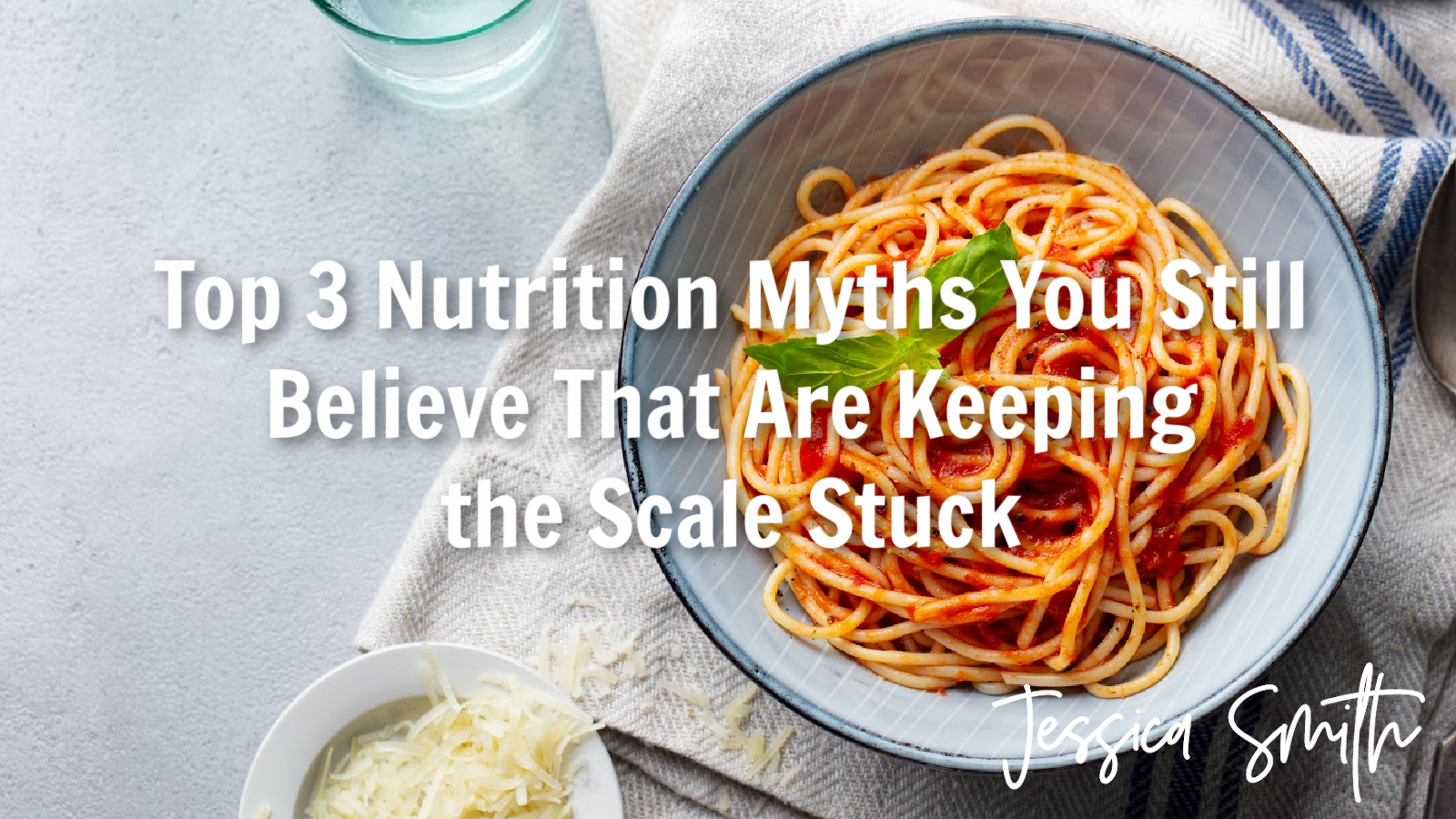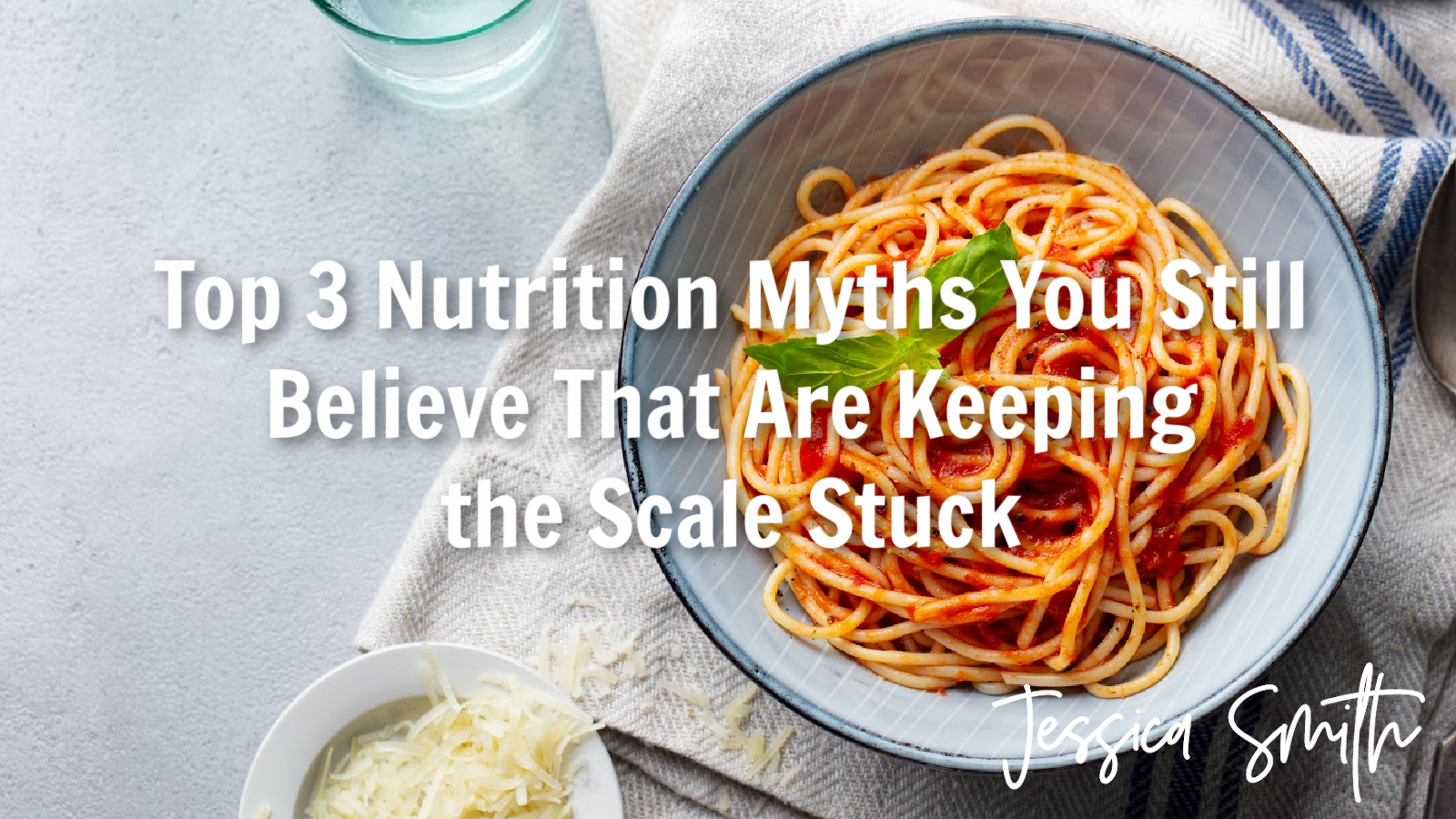 We are excited to share this special guest post from Rebecca the Dietitian! We recognize how much the way you fuel your body influences your exercise results, and are excited to be able to bring you Rebecca's sound eating advice to help you optimize your health, enjoy eating and get the most out of your workouts. We hope you will check out her post below and look forward to learning more from her. If you are in need of more guidance when it comes to nutrition, her comprehensive course, "Nourished & Fit" teaches you everything you need to know in order to lose weight, increase your energy, and balance your hormones (while enjoying delicious food of course)! Along with the course you will be invited to monthly group calls and a private Facebook community of amazing, supportive women. Please check out this link here to learn more (be sure to use the code 'JSTV' for a 30% discount).
Hi! I'm Rebecca, a registered dietitian, and I help women learn to balance their hormones to achieve their best weight while enjoying delicious food.  My own struggles with weight loss and dieting have inspired me to help my fellow females learn the truths and misconceptions about cravings, self-care, food, and how to optimize hormone levels so that they can lose weight for good while living their best lives.  
Have you searched for diet and weight loss advice online?  
Have you tried diets that your friends, family, and co-workers recommended?  
Nowadays there is nutrition advice everywhere and it's really hard to tell what's true.  It all sounds legitimate, but then one website tells you that fruit is healthy and another tells you that it's the main reason you can't lose weight.  How do you know what to believe? It can feel overwhelming and frustrating, and we're here to help!  
Here are the three common nutrition myths that may be keeping the scale stuck:
Myth #1:  Carbs are bad.
This is probably the most common fear that stops people I meet from losing weight and keeping it off.  High protein diets that cut carbs are so tempting because they allow for rapid weight loss.  However, the initial weight loss is mostly water and the weight loss once your body gets into a state of ketosis can be healthy tissue like muscle.  Losing weight like this will eventually slow your metabolism. Studies show that most people don't stick with this type of diet long term (who wants to live without carbs forever??).  Then, when you eventually give up on this diet and start eating carbs again, even if you eat the same way you did before the diet will cause you to gain extra weight leaving you heavier than ever. 
The truth is that healthy, high-fiber carbs are an important part of a healthy, hormone-balancing lifestyle.  Fruit, potatoes, whole grains, and other healthy carbs are nutritious and satisfying.  They keep us happy and full and provide metabolism-boosting energy. No one ever gained weight by eating too much fruit or too many baked potatoes.
Myth #2:  I have to starve myself to lose weight.
Super-low calorie diets have many of the same problems as low carb diets.  They make you feel deprived and most people aren't able to stick with them long-term.  They slow your metabolism as your body adjusts to survival mode when it thinks you're starving.  And, low calorie plans feel restrictive.  When you feel deprived, it sets you up for a binge whenever you eventually give up on the plan.  In studies, people who attempt super-restrictive plans end up with unhealthy relationships with food and are more likely to fall into the deprive then binge cycle of eating. 
A better option is to find a balanced eating plan that makes you full and satisfied so that you can achieve your optimal weight while maintaining energy and enjoying life.  This will be a lifestyle plan that you can easily stick with long-term so you never have to feel deprived and disappointed when you give up on another "diet".  Food freedom!
RELATED: 3 REASONS DIETING IS SLOWING YOUR WEIGHT LOSS
Myth #3:  I have to give up my favorite foods if I want to lose weight.
So many of my clients are shocked to learn that they can lose weight while eating their favorite foods.  This can include everything from tacos and pizza to cake and ice cream.  Weight loss plans where you have to give up your favorite foods won't work long-term.  
The truth is that you can incorporate healthy versions of your favorite foods on-the-regular and that you can also indulge in the decadent versions when it's worth it so that you're happy on your plan.  It's what you do most of the time that matters- not the few indulgences that you incorporate here and there to make life fun!
Many of my clients come to me frustrated and confused by all of the nutrition misinformation out there.  This false information leads to trials of painful dieting, weight loss-gain cycles, restricting then binging, guilt, shame, and the temptation to just give up on your health and weight-loss goals.  I hope that you find comfort in knowing that we are here to support you in learning the truth about food, health, and weight loss.  
Please let us know your questions in the comments below and we will try to answer them in future posts!