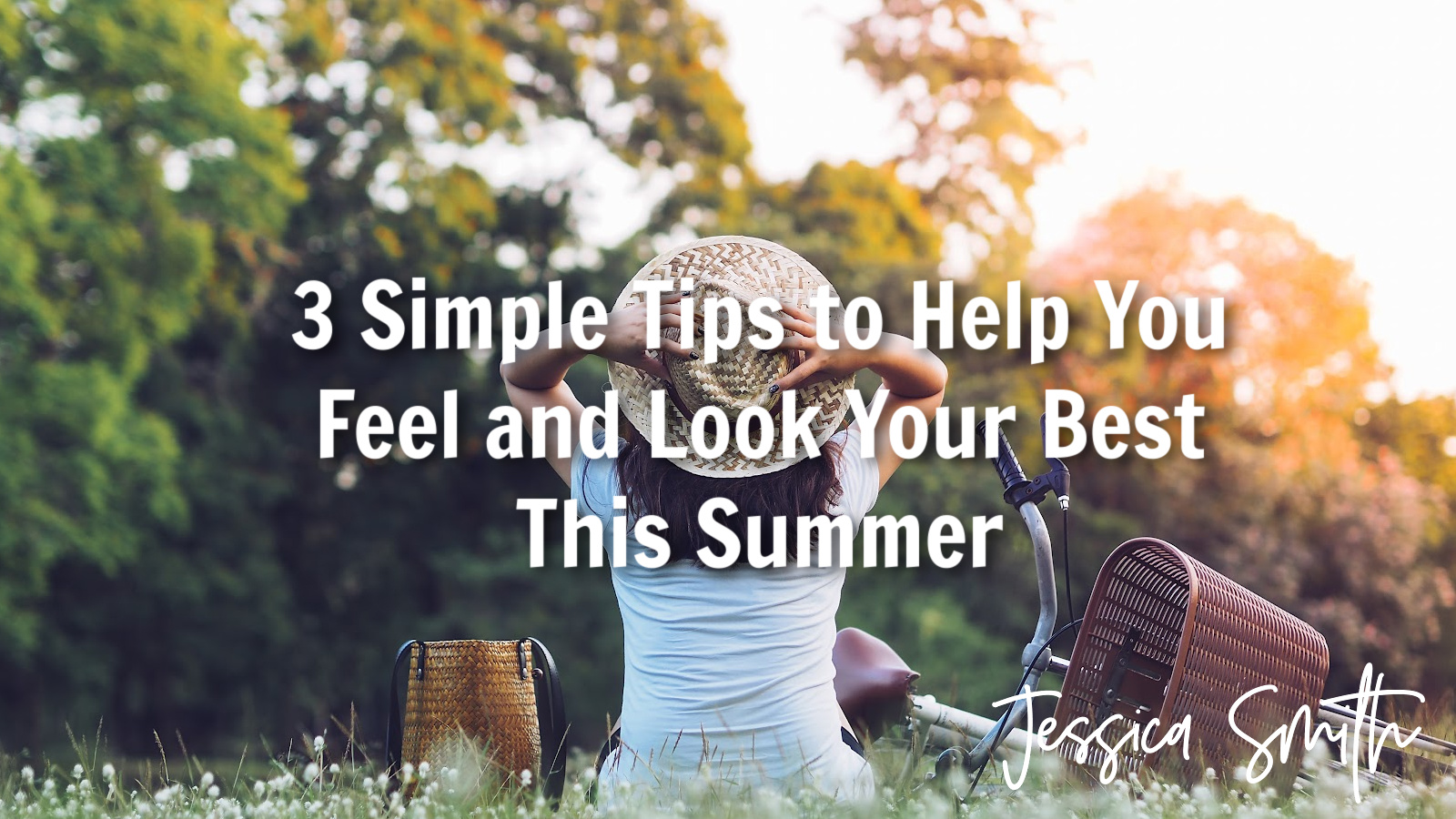 We are excited to share this special guest post from Rebecca the Dietitian! We recognize how much the way you fuel your body influences your exercise results, and are excited to be able to bring you Rebecca's sound eating advice to help you optimize your health, enjoy eating and get the most out of your workouts. We hope you will check out her post below and look forward to learning more from her. If you are in need of more guidance when it comes to nutrition, her comprehensive course, "Nourished & Fit" teaches you everything you need to know in order to lose weight, increase your energy, and balance your hormones (while enjoying delicious food of course)! Along with the course you will be invited to monthly group calls and a private Facebook community of amazing, supportive women. Please check out this link here to learn more (be sure to use the code 'JSTV' for a 30% discount).
Summer has arrived.  I hope that you are enjoying the warm weather, the cookouts, and the late sunsets.  For many people summer is a time to enjoy more social events and activities.  This month we have put together a few tips to help you look and feel your best this season.
#1: Beat the Bloat 
Feeling bloated and uncomfortable can ruin a fun summer day.  One way to beat the bloat is to stay hydrated.  It may seem counter-intuitive, but if you aren't drinking enough water you can end up feeling puffy.  Drinking enough water can help flush your system and keep things happily moving along so that you feel fabulous.  
Another tip to protect you from bloating is to watch your sodium intake.  If you have a pool party to go to, be careful what you order at a restaurant the night before.  Restaurants are infamous for packing tons of salt (sodium) into their meals.  It's tasty but it can cause some serious water retention. If you did go off the deep end with sodium, celery, asparagus, and green tea are natural diuretics and might help if you are retaining water.  Pineapple also contains natural enzymes that help boost your digestion in a pinch.  And again, drink lots of water to flush your system.
RELATED: 3 Tips for Staying Healthy and Fit This Summer
#2: Enjoy Summer Fruit
There are so many amazing fruits to enjoy this season!  Watermelon, berries, cherries, kiwis, nectarines, peaches, mangos, and all of the other amazing fresh options in summer contain vitamins and minerals that will keep your skin glowing and your immune system in top shape (so you don't miss any of the fun).  
Fruit also gives you amazing energy to enjoy your outdoor activities.  A lot of people I meet are afraid of fruit because they heard that it has too much "sugar".  The thing is, fruit contains a slowly absorbed sugar and it's packed with fiber.  That means that the healthy sugar in fruit trickles into your bloodstream offering you long-term great energy! 
Here is a great simple recipe that will be a hit at any summer get-together.
RELATED: 3 Healthy, Fresh + Fun Summer Recipes to Try
#3: Lighten up in the Evenings
When it stays light later in the summer it sure is tempting to eat late in the day.  Life happens (especially in the summer) and sometimes we just don't get dinner together until fairly close to bedtime.  Ideally we would all stop eating at least 2-3 hours before bed so that our food is properly digested before we lie down.  This helps reduce reflux and improves sound, restorative sleep (your body is resting, not digesting).
If you end up eating later than you would prefer, just lighten up the meal.  Focus on lean proteins and veggies.  If late eating becomes a regular thing in the summer, try eating more for breakfast and lunch and adding a nourishing, satisfying afternoon snack so that you're not starving at dinner time.  This will help make lighter options more enticing.
I hope that these tips help you enjoy a happy, healthy summer.  Tell us what you're up to this month and how you plan to stay healthy!
Do you have a question or a topic you'd like Rebecca to write about?  We love hearing from you, so please share with us in the comments below! 
MORE HELPFUL POSTS FROM REBECCA: 
HOW TO LOSE WEIGHT 'FAST' (NO CLEANSES OR CRASH DIETS REQUIRED!)
TOP 4 NUTRITION SHIFTS TO MAKE THIS YEAR FOR A STRONGER, HEALTHIER BODY
EATING AND EXERCISE: WHAT TO EAT BEFORE, DURING AND AFTER YOUR WORKOUT FOR BEST RESULTS