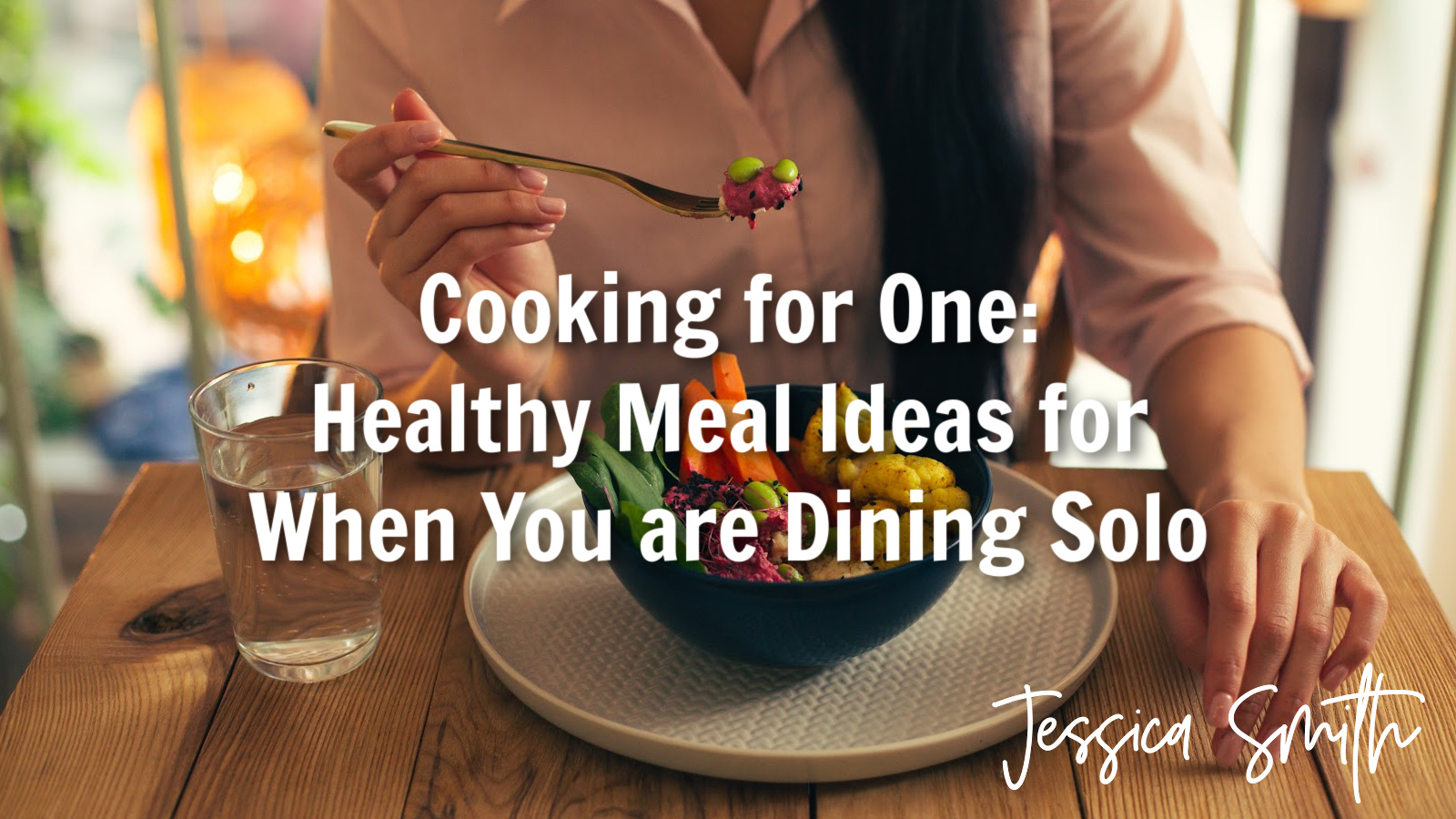 ​​We are excited to share this special guest post from Rebecca the Dietitian! We recognize how much the way you fuel your body influences your exercise results, and are excited to be able to bring you Rebecca's sound eating advice to help you optimize your health, enjoy eating and get the most out of your workouts. We hope you will check out her post below and look forward to learning more from her. If you are in need of more guidance when it comes to nutrition, her comprehensive course, "Nourished & Fit" teaches you everything you need to know in order to lose weight, increase your energy, and balance your hormones (while enjoying delicious food of course)! Along with the course you will be invited to monthly group calls and a private Facebook community of amazing, supportive women. Please check out this link here to learn more (be sure to use the code 'JSTV' for a 30% discount).
We had a comment from one of our friends (thank you Pat!) on our last blog post talking about how sometimes cooking for one person seems like a hassle and so she simply ends up snacking on less healthy options instead of eating a meal. 
This is such a relatable struggle.  Women are often so used to taking care of everyone else and we may tend to put ourselves last.  We might be more motivated to shop and create delicious, healthy, balanced meals for others, but when it comes to feeding ourselves the dinner of crackers becomes a reasonable option.
Luckily, there are so many simple, quick, and balanced meal ideas that will likely work for you in lieu of snacks for dinner.
First of all, I always recommend a simple plan.  Many of us don't mind repeating the same few breakfast, lunch, and snack options.  This way shopping and food prep become so simple that we don't even really have to think about it.  For example, I often have overnight oats for breakfast when I'm on the run and when I'm home I make a smoothie bowl.  I always buy the same ingredients for these and I can make them quickly with no stress.  Lunch and snacks are often avocado toast, fruit, nuts, popcorn, or veggies and hummus.  I love these foods so much that even though I eat them on repeat I still look forward to them.  This takes the stress out of eating throughout the day.
For dinners it's fun to have some repeating themes like Taco Tuesdays, Pasta Wednesdays, Soup Thursdays and Pizza Fridays.  This way you don't have to think very much about the weekly menu, and you can make it more exciting by changing what you put in your tacos, on your pasta, etc. (And, if you happen to make more than a single serving for dinner, leftovers can be used later in the week or for lunches).
I also recommend having some simple, healthy food around that's super fast and easy to make in a pinch.  I like frozen burritos, cans of soup that can be heated up and served over brown rice (heated from a pouch), healthy frozen meals, and ready to eat salad mixes.  
Check out some healthy food blogs or do a search online every now and then for inspiration (such as these 21 Easy and Healthy Meals for One).  Search "simple healthy dinner ideas". I love the plant-based recipes on www.forksoverknives.com. Maybe if you get inspired, you will take the time to cook for yourself, because YOU are amazing and you are worth it!  And, if you don't like leftovers, I bet some of your coworkers, friends, family, or neighbors might appreciate them.
I hope you have an amazing month.  Take the best possible care of yourself.  And, please let us know in the comments if you have any more tips for eating healthy when single.  
Do you have a question or a topic you'd like Rebecca to write about?  We love hearing from you, so please share with us in the comments below!
MORE HELPFUL POSTS FROM REBECCA:
4 THINGS THAT CAN BLOCK YOUR HEALTHY CHOICES (AND HOW TO OVERCOME THEM)
THE BEST STRATEGY FOR LONG-TERM WEIGHT LOSS SUCCESS
TOP 4 NUTRITION SHIFTS TO MAKE THIS YEAR FOR A STRONGER, HEALTHIER BODY
3 WAYS INTERMITTENT FASTING MIGHT HELP YOU LOSE WEIGHT (AND HOW TO TELL IF IT'S RIGHT FOR YOU)
EATING AND EXERCISE: WHAT TO EAT BEFORE, DURING AND AFTER YOUR WORKOUT FOR BEST RESULTS 
3 REASONS DIETING IS SLOWING YOUR WEIGHT LOSS