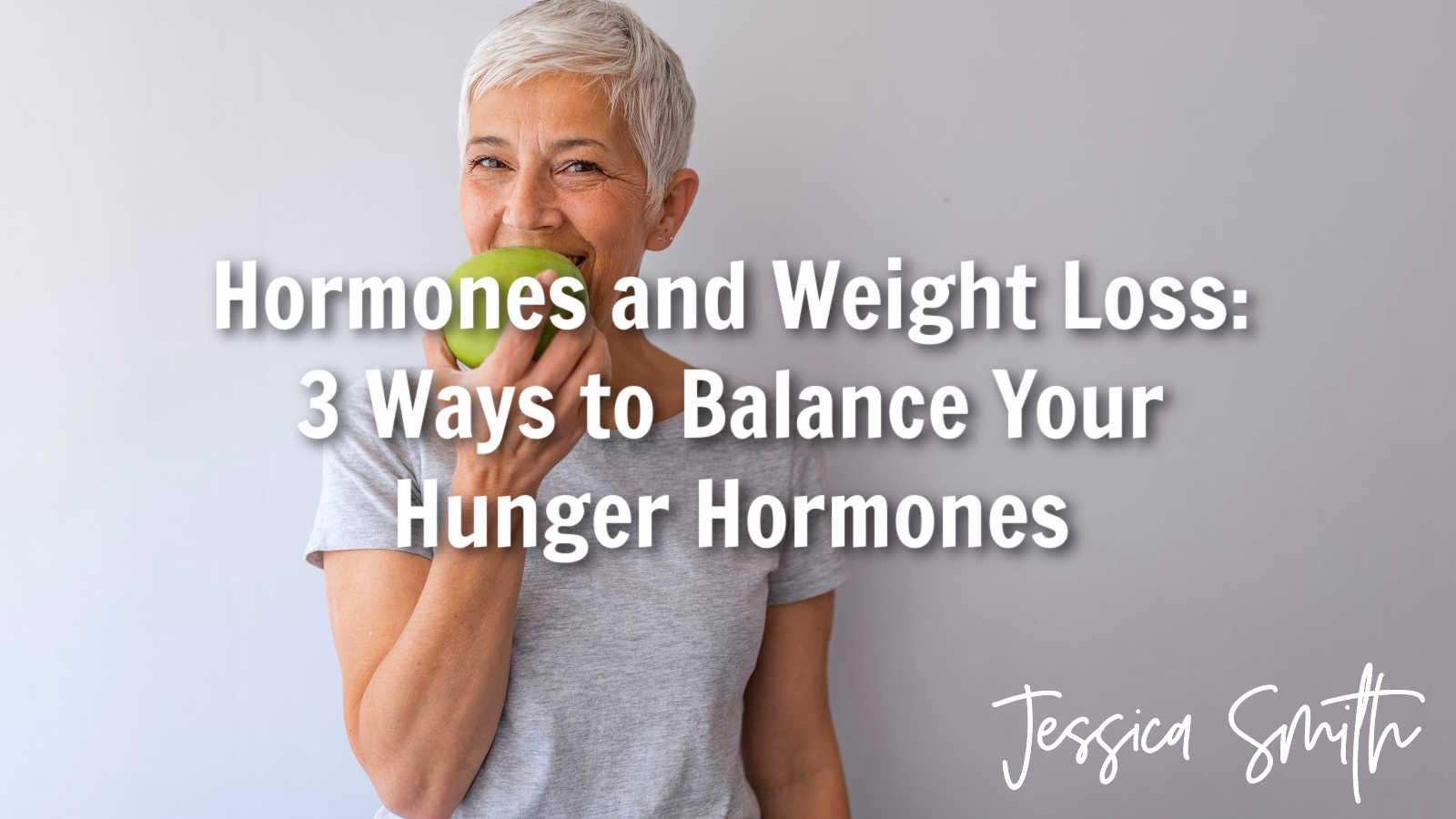 We are excited to share this special guest post from Rebecca the Dietitian! We recognize how much the way you fuel your body influences your exercise results, and are excited to be able to bring you Rebecca's sound eating advice to help you optimize your health, enjoy eating and get the most out of your workouts. We hope you will check out her post below and look forward to learning more from her. If you are in need of more guidance when it comes to nutrition, her comprehensive course, "Nourished & Fit" teaches you everything you need to know in order to lose weight, increase your energy, and balance your hormones (while enjoying delicious food of course)! Along with the course you will be invited to monthly group calls and a private Facebook community of amazing, supportive women. Please check out this link here to learn more (be sure to use the code 'JSTV' for a 30% discount).
A client recently asked me about how her history of dieting might be messing up her hormones and blocking her from losing weight. This is such a great question I had to share!
A bit of tough stuff and then we'll get to the good news. If you've been overweight or if you've tried restrictive diets in the past, you likely have some issues with your hormones.  You may have resistance to the hormone leptin which can cause you to feel extra hungry (or not as full).  You may also have resistance to insulin which can lead to easier fat accumulation.  Your ghrelin can be out of whack too, which is another hormone that can cause increased cravings.
The GOOD NEWS is that there are things you can do to help your body handle these hormone imbalances so that you can feel amazing while losing weight.
Tip #1: Eat lots of plants.
Plants like beans, nuts, seeds, veggies, fruits, and whole grains are full of fiber.  This fiber literally fills up your stomach and keeps it full for long periods of time.  When your stomach is full of high fiber foods it actually stimulates your hormones to signal your brain so that you feel satisfied.  Many of these high fiber foods also tend to be lower calorie for their size so you can eat more food and still lose weight.  Think about a big bowl of popcorn or a huge salad.  Both have lots of fiber and bulk without many calories which is great for those of us who like to eat a lot (studies show that fiber helps decrease hunger and promotes weight loss, a win-win!).
Tip #2: Stay hydrated.
Your hormones and your cells will not be able to function properly if there isn't enough water.  Water also works with fiber to expand it even further to stimulate the stretch receptors in your digestive tract to help you feel full.  Think of the fiber being like a dry sponge inside your stomach and the water coming in and expanding it to fill your belly.  Water heavy foods like melon and hydrating meals like veggie soup are really great at keeping us feeling satisfied. Plus, research has shown that increased hydration can lead to weight loss.
#3: Rest.
At least 7 hours of sleep is important to allow your body time to heal, repair, and regulate your hormones (plus, better sleep health has been associated with greater weight and fat loss). I'm talking about actual sleep here- so ideally you would be lying down relaxing for at least 8 hours.  This works best if you haven't had any food for at least 2 hours before bed- you want to be sleeping, not digesting.  I know that this can be challenging, so do your best.  Even an extra 30 minutes of shut-eye can make a difference.  Relaxing also helps with our stress hormones (check out 3 ways stress can impact your weight – and how to deal – here). 
Simple lifestyle shifts like those above can make a big difference when it comes to balancing your hormones to help you feel great and lose weight. 
Have a question for Rebecca? Want to share your best tips? We love hearing from you, so please leave us a comment below! 
MORE HELPFUL POSTS FROM REBECCA:
4 NUTRITION TIPS TO HELP YOU GET THE MOST OUT OF STRENGTH TRAINING (EVEN WITH A BUSY SCHEDULE)
EATING AND EXERCISE: WHAT TO EAT BEFORE, DURING AND AFTER YOUR WORKOUT FOR BEST RESULTS
TOP 4 NUTRITION SHIFTS THIS YEAR FOR A STRONGER, HEALTHIER BODY
3 WAYS TO CURB EMOTIONAL EATING
TOP 3 NUTRITION MYTHS YOU STILL BELIEVE THAT ARE KEEPING THE SCALE STUCK
3 REASONS TO STOP LABELING FOOD AS 'GOOD' OR 'BAD'
3 REASONS DIETING IS SLOWING YOUR WEIGHT LOSS